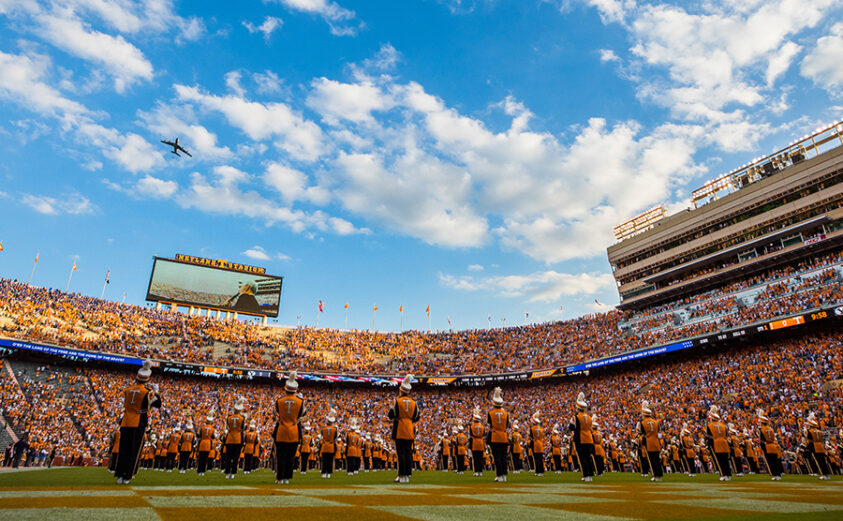 Homecoming Day 2021 Tailgate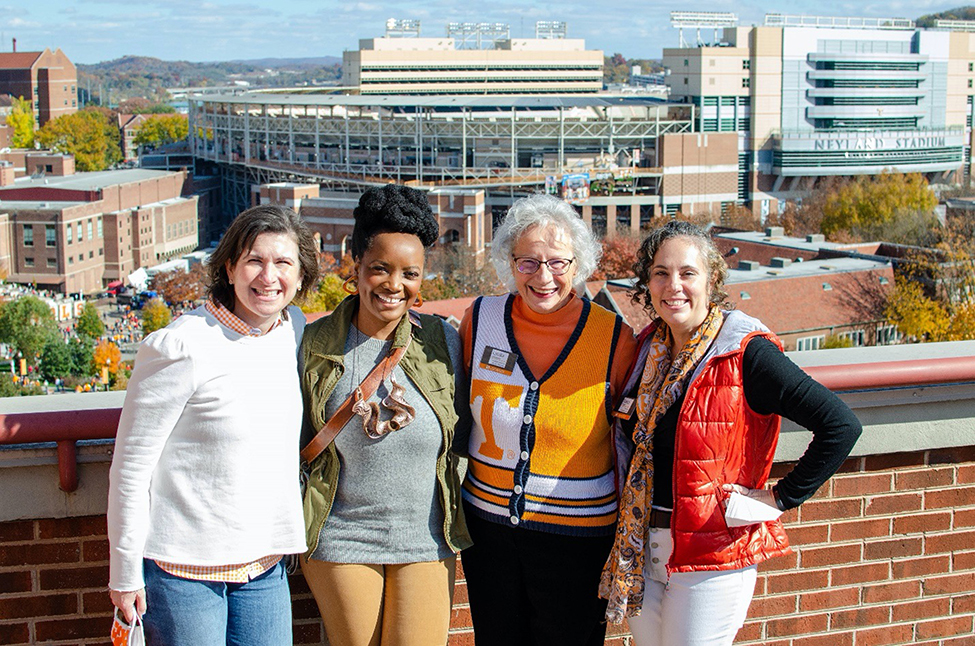 On a beautiful fall Homecoming Saturday, UT Libraries welcomed friends to campus for the 9th annual John C. Hodges Society tailgate. Many of our Scholars' Circle level friends and longtime donors attended the November 13 event. The annual tailgate is an opportunity for library supporters to come to the John C. Hodges Library. Guests can mingle with library faculty and staff to learn more about the important work of the libraries and experience the sights and sounds of game day.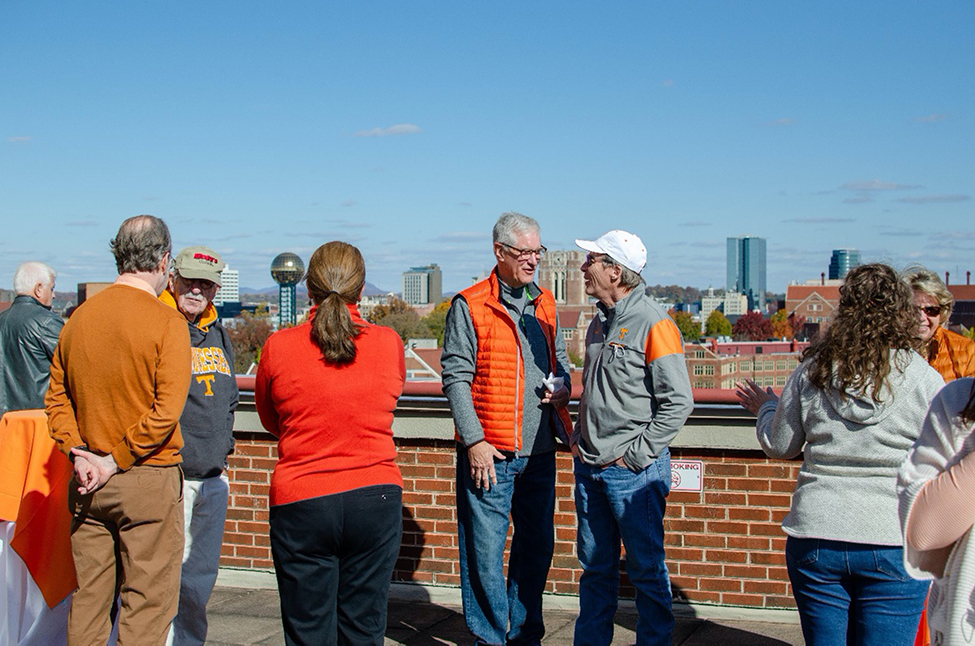 From the sixth-floor terrace of the Paul M. and Marion T. Miles Staff Lounge, attendees enjoyed views like no other of the Homecoming celebrations. Looking down at Volunteer Boulevard, one could be mesmerized by the bustle of the crowd heading towards Neyland Stadium for game-day festivities while listening to The Pride of Southland Band playing "Rocky Top." Attendees were treated to a spread that included tailgate staples like jalapeno poppers, potato skins, pigs in a blanket, and Power T cookies. All were invited to stay until kickoff and were given a UT Libraries tote as a souvenir. In regards to the tailgate Dean Steven Smith said, "Our annual tailgate is a wonderful time filled with food, fellowship — and the best views of game day on campus! Given the past year, we were thrilled many of our friends could join us and gather at the library."
To attend this unique tailgate experience next year and to become a Scholar's Circle member, contact Stacy Palado, Director of Advancement, at 865-974-0055 or spalado@utk.edu.