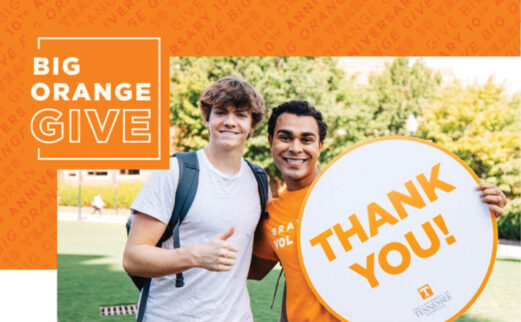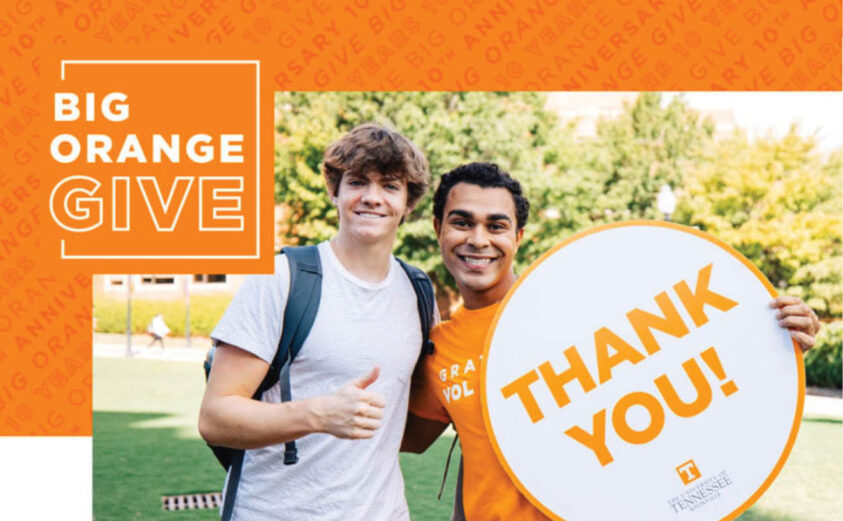 Thanks to each of you for helping us meet our goal for the tenth Big Orange Give on November 10. What assured our success were your generous personal contributions, encouraging phone calls and emails to friends and family, and shared messages via various social media channels inviting others to join you in giving.
UT Libraries finished the 24-hour campaign at 112% of its 155-gift goal. We secured 173 total gifts and raised $28,510 for the libraries. Additionally, we met the challenge presented by Professor Emeritus Bill Bass, allowing us to receive the additional $10,000 challenge gift from Bill and Carol Bass.
UT Libraries is one of the few resources available 24 hours a day, 7-days a week for our students. The generosity of donors like you allows us to serve the university community by providing funding for the resources (books, subscriptions, and equipment) needed for students to excel in their academic careers and in their lives. Thank you for being a VFL — Vol For Libraries!