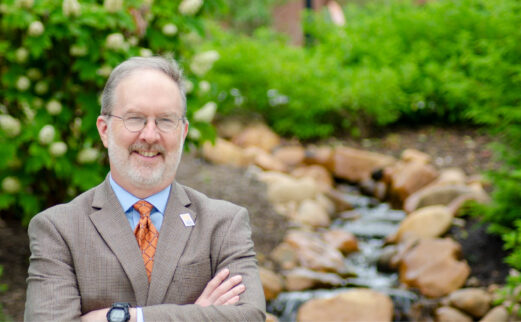 A Message from the Dean of Libraries
Dear UT Libraries Friends and Supporters,
In recent weeks, we have entered a time unlike anything most of us have ever experienced. I send my most sincere wishes that you and your loved ones are healthy and safe.
As you likely know, UT has moved to online classes through the end of the summer semester. While our students are not currently on campus, UT Libraries faculty and staff continue working to ensure they have the necessary tools to navigate this uncharted territory.
On March 16th, Chancellor Donde Plowman shared our guiding Volunteer principles:
Keep our community healthy and hopeful
Keep our students on track toward success
Be creative. Be compassionate. Be flexible.
We have kept these principles top-of-mind as we move forward in a remote environment. Although physical access is restricted, UT Libraries is still very much open. Our longstanding investment in library automation; national and global resource-sharing agreements; Ivy League-quality electronic collections; a plethora of communication tools including chat, email, text, and phone; and the dedication of our staff means that we are quite literally ALWAYS open. Even our special collections and archives, where the emphasis is and always will be on the physical object, is available online to a remarkable degree because we've invested so heavily for many, many years in online finding guides and inventories, exhibits, and hundreds of thousands of digitized documents and objects.
Our ability to serve our patrons — no matter where they are, no matter what they need, and no matter the time of day — is just one of many examples of the return on your investment in the UT Libraries. The current crisis has reinforced my belief that the Volunteer community reaches well beyond the boundaries of the campus and that the Volunteer spirit unites us across the state of Tennessee, the country, and even the world. We are so grateful for your support, now and always.
Thank you for answering the call to be proud, involved, and invested in the University of Tennessee.
Go Vols!

Steven Escar Smith
Professor and Dean of Libraries