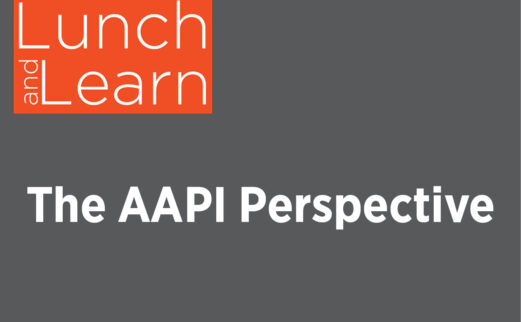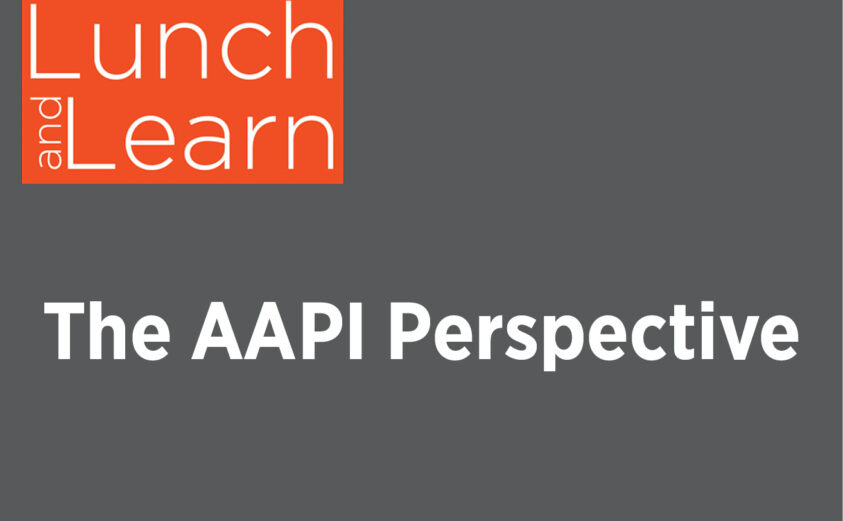 Panelists: The Asian American and Pacific Islander Perspective
Panelists at a recent virtual event sponsored by the UT Libraries' Diversity Committee discussed the experiences of Asian American and Pacific Islander (AAPI) members of the campus community. All panelists at the November 8 event — librarian Anchalee (Joy) Panigabutra-Roberts; Catherine Luther, director of UT's School of Journalism and Electronic Media; and Elena Sonbok McMillan, president of the Knoxville Area Korean Association — have Asian heritage and have lived and worked in, variously, Korea, Thailand, and Japan. Librarian Nathalie Hristov acted as moderator.
Hristov opened the conversation by asking whether the label "Asian American and Pacific Islander" is too broad for addressing issues of diversity and inclusion. All agreed that the AAPI label is problematic — first of all, because it lumps together many distinctive cultures. Luther noted that Asian Americans are often viewed as a monolithic group anyway; using the umbrella term tends to perpetuate existing stereotypes. Panigabutra-Roberts stated that other terms that group people geographically can be equally problematic; many such terms originated with European colonizers. She pointed out the multi-cultural diversity within even a single country — such as her birthplace, Thailand, which has many distinctive language groups and about 30 different tribal communities.
All panelists wished that people would explore individual cultures. McMillan became president of the Knoxville Area Korean Association in order to engage with the broader local community. The association holds festivals that highlight Korean culture and offers classes in Korean cooking and language.
"What challenges do members of the AAPI community face on the UT Knoxville campus?" Hristov asked. "What ideas do you have to address those challenges and to provide a more supportive campus environment?"
Research shows that academic success depends not only on how well a student performs in classes but also on having a sense of belonging to the campus community, Luther noted. AAPI students on the UT campus report experiencing microaggressions — sometimes on a daily basis. They also experience shunning, for instance being avoided as lab partners. Faculty may expect students of Asian heritage to speak on behalf of the entire AAPI group. And AAPI students are often surprised to hear racist or stereotypic comments from members of other historically marginalized groups.
How can we be better allies to AAPI members of our campus community?
"Speak out on behalf of the individual being victimized," Luther said. "Seek out things you don't understand," Panigabutra-Roberts added. She recommended the PBS series on the Asian American experience and noted that librarians are available to help find information resources.
"How do we account for the relatively low enrollment of AAPI students at UT Knoxville?" Hristov asked.
We need to break down the data we have on college attendance and graduation rates among AAPI students and gain an understanding of different groups within that population, Luther said. We should be sensitive to what we convey even non-verbally to students who are considering UT. Even the materials we display at recruiting events matter. We are in competition with very prestigious colleges. McMillan noted that other schools, for instance, produce recruiting brochures in Korean. We could perhaps engage the Asian American Association on campus to partner with us on recruiting, Panigabutra-Roberts suggested.
"The three of you are very well traveled and have lived in various parts of the world. Could you compare and contrast AAPI perceptions at UT and in East Tennessee with other communities where you have lived?" Hristov posed.
McMillan moved to Knoxville from California, which has a huge Asian population, so she felt less like an outsider when living there. But she finds that if she opens up to people here, tells her life story, and shares information about her culture, people open up to her.
Luther also lived in southern California, and because of the greater ethnic and racial diversity she experienced a greater level of comfort there. "The looks and questions I get here I don't get in southern California. We're still experiencing the COVID-era hate crimes. Those were in California too. Biases and racism exist in both areas. … Superficially, it seems different in California. But the problems that exist here exist everywhere in the US. It is discouraging to hear from friends who have adopted Asian children and have experienced hateful comments made against their child."
Hristov asked, "Do you have examples of efforts to change perceptions that have succeeded in improving the environment for the AAPI community?"
Following up on the conversation about California, Luther mentioned Hollywood's evolving portrayals of people of Asian heritage. AAPI actors now have roles. As an example, the movie Crazy Rich Asians received extensive marketing and was a huge success. "AAPI attendees were emotional during the showing," Luther reported. "Actors in a blockbuster movie represented them." In addition, panelists mentioned the current prominence of Asians in popular culture — such as K-Pop and the Netflix series Squid Game. "Changes in popular culture filter down."
"Could popular media have a negative impact or be misleading?" Hristov asked.
"Students generalize popular images," McMillan said. Luther noted that some people assume she must know Kung Fu. "It can be problematic if the same narratives are shown over and over again. … We have made progress in terms of images shown. But there needs to be diversity."
Panelists were invited to offer final thoughts and comments. Panigabutra-Roberts offered her thanks to UT administrators who support campus diversity and inclusion. When the country experienced a wave of hate crimes against Asian Americans, the UT administration was very supportive of the campus AAPI community.
"We are moving in the right direction," Luther said. But, again noting the dubious AAPI label, she asked, "Are we only hearing from a subset of AAPI student voices?"
McMillan told the audience that the Knoxville Area Korean Association sponsors a scholarship for an individual interested in learning about Korean culture and volunteering to help with events. She invited the audience to join her group at Knoxville's upcoming Christmas parade. "If anyone wants to participate, let me know. We're dressing up in Squid Game costumes!"

---
Nathalie Hristov, moderator. M. Nathalie Hristov has served as Associate Professor and Music Librarian at the University of Tennessee since 2005. Since 2009, professor Hristov also serves as Exhibits Coordinator for the University of Tennessee Ready for the World Music Series. Her research on marketing music library services and diversity programming has been presented at national and international conferences including the national conference of the Music Library Association, and the International Association of Music Libraries. Her written works have been published by peer-reviewed journals, which include Music and Reference Services Quarterly, Technical Services Quarterly, Science and Technology Libraries, the Journal of Creative Library Practice, and Tennessee Libraries. Currently, she serves as Secretary of the Service and Training Section of the International Association of Music Libraries and is a member of their Outreach Committee. She is also on the board and has served as Secretary of HoLa Hora Latina, a non-profit organization that promotes Hispanic culture and heritage throughout East Tennessee. At the University of Tennessee, she serves on the UT Faculty Senate and is a member of the Senate's Diversity and Inclusion Committee.
Elena Sonbok McMillan. Elena Sonbok McMillan is the current president of the Knoxville Area Korean Association which was founded in 1982. The Association prepares many cultural events, such as Kimchi Festival, Kpop contest, Atlanta Korean American Sports Festival, and supports the yearly Asian Festival. The Association has also offered classes in Korean cooking, language, and culture. The Korean American citizens value our local community by valuing education and providing prominent members of many professions. The Association has a strong sense of community and public service. The Association prides itself on bringing harmony and unity into our local communities.
Joy Panigabutra-Roberts. Anchalee (Joy) Panigabutra-Roberts is Head of Cataloging at the University of Tennessee Libraries. She was born and raised in Thailand and has worked in the library profession over 30 years in four countries (Thailand, Canada, Egypt and the US). She has worked with Southeast Asian, Japanese, Chinese, Aboriginal Canadian, LGBTQA, Egyptology, and Middle Eastern collections. She was a subject librarian for Women's and Gender Studies and education. Currently she is a member of Asian Pacific American Librarians Association. For her education, she received her MLIS from University of Wisconsin-Madison, with B.A. in English (Literature) from St. Olaf College, Northfield, Minnesota, and B.A. in English (Linguistics) from Chiangmai University in Thailand.
Catherine Luther. Before returning to the academic world for her Ph.D., Dr. Luther worked both in the United States and in Japan as a producer of television news. She is now the director of the School of Journalism and Electronic Media at the University of Tennessee, Knoxville, and also teaches in the areas of international journalism, media and diversity, communication and information science theories, and research methods. Her research interests include global communication and security issues as well as issues involving media, diversity, equity, and inclusion. She is currently Co-Chair of UT's Commission for Women.