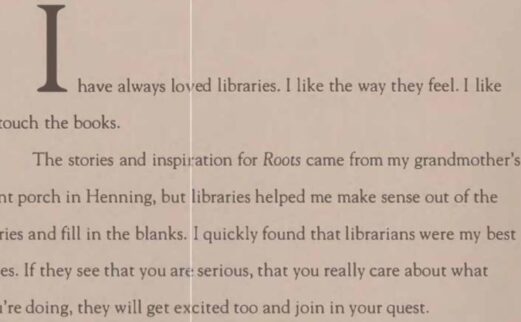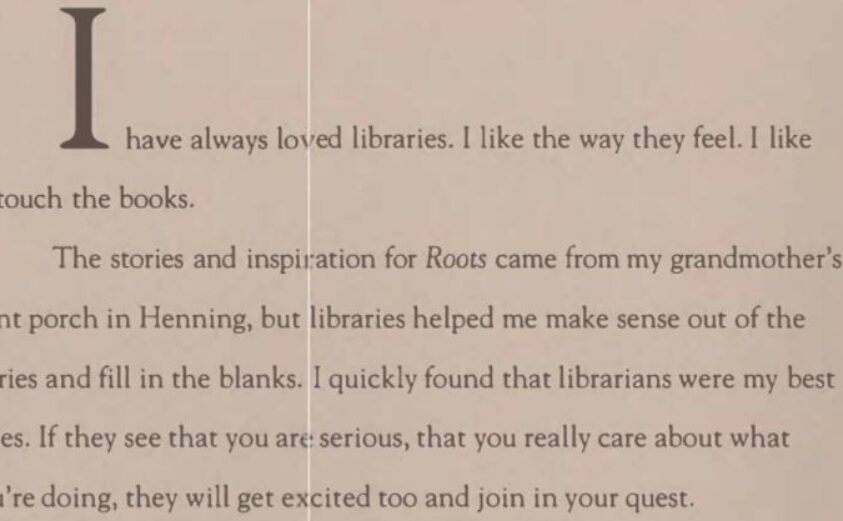 New Acquisitions Update – Fall 2020
Last year, Special Collections was fortunate to receive from the descendants of Alex Haley a donation of Haley's archival materials. The collection — approximately 100 linear feet — includes: research, media, and writings under the working title Merging for what would become the 1993 published book and television miniseries Queen; full and partial manuscripts of Mama Flora's Family, published in 1997 and broadcast in 1999; and Haley's research material on Madam C. J. Walker that informed the historical novel The Black Rose authored by Tananarive Due in 2000. These materials add to the library's rich collections related to the distinguished author.
Although the collection is not yet available to researchers, we hope to begin processing the materials next year after we resume more regular operations.
Alex Haley donated the bulk of his papers to Special Collections in 1991. Before he was able to complete the donation of additional materials, Haley died suddenly in Seattle, Washington, on February 10, 1992. The UT Libraries purchased the remainder of the materials when Haley's estate was auctioned in 1992. The original collection, totaling 120 linear feet, houses manuscripts, correspondence, photographs, cassette tapes, videotapes, trial transcripts, and other materials documenting Alex Haley's literary career.
I have always loved libraries. I like the way they feel. I like to touch the books. The stories and inspiration for Roots came from my grandmother's front porch in Henning, but libraries helped me make sense out of the stories and fill in the blanks. I quickly found that librarians were my best allies. If they see that you are serious, that you really care about what you're doing, they will get excited too and join in your quest.

One of my favorite stories involves a turtle who winds up on top of a fence post. The point of the story is that you know that turtle couldn't have gotten there without help. I was like that turtle — I had help.

And it's because libraries and librarians have done so much for me in the past that I am happy to do what I can for them now. My long search for my family has, I suppose, made me aware of the wonderful world that libraries can open.

The folks at UT have become somewhat of an extended family for me. That's part of the reason my papers are at the UT Libraries. It was emotional for me to give them away — like having a child move away from home. But I am of Tennessee. They came from Tennessee, and this is the only place they should be. Now they're not just my private works and recollections, but a part of the fabric of our state to eventually be shared with other researchers, writers, explorers and dreamers.

Alex Haley, The Library Development Review 1990-91, The University of Tennessee Libraries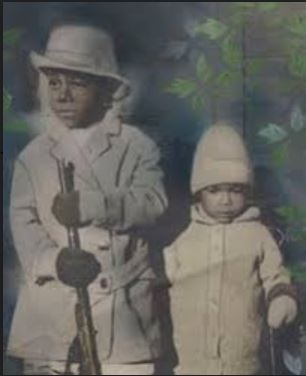 Haley was born in Ithaca, New York, the oldest of three brothers and a sister. He spent much of his childhood with his relatives in Henning, Tennessee, and with his academic father on Southern college campuses. He finished high school at 15 and attended college for two years before enlisting in the Coast Guard in 1939. There he spent the next 20 years, first as a cook and then as the Chief Journalist. He began selling his stories and achieved prominence in 1965 with The Autobiography of Malcolm X. Haley had an idea for a project that would tell the story of his family in West Tennessee after the Civil War. He became fascinated with his family's genealogy and traveled to the Gambia in 1967. He interviewed an African elder named Fofana who told Haley his ancestor, Kunta Kinte, had been captured by slavers in the 1760s. This genealogical breakthrough made Roots one of the most anticipated books of the 20th century.
Roots: The Saga of an American Family was published in 1976. It tells the story of Kunta Kinte and the lives of his descendants down to Haley. The novel spent more than four months on The New York Times Best Seller list, sold more than six million copies, was translated into more than 35 languages, and received a National Book Award and a Pulitzer Prize.
ABC's hugely successful miniseries based on the novel premiered on January 23, 1977. The finale captivated more than 100 million Americans (more than half the country and nearly 85 percent of all television households), breaking all previous ratings records. It won a Golden Globe, Peabody, and nine of 37 Primetime Emmy Award nominations. After the initial success of Roots, Haley created a mini-series called Roots: The Next Generation(s) and a documentary called My Search for Roots.
Haley's book and miniseries created nothing less than a cultural phenomenon, sparking a new interest in genealogical research and forcing a frank discussion on the history of slavery and race relations in the United States.
---
In addition to the main Haley archive and the newly acquired materials, Special Collections holds fourteen related collections:
AR.0420: Alex Haley Research Regarding Tennessee Anecdotal History, circa 1986–circa 1996
MS.2280: Alex Haley/Waller and Elaine Wiser Collection, 1968–1996
MS.2338: Alex Haley Letter, 1969 May 2
MS.2378: Alex Haley Papers, 1979–1980
MS.2451: Alex Haley Cassette Tape, 1981 June 27
MS.2463: Alex Haley Papers, 1963–1981
MS.2464: Alex Haley Papers, 1973–1974
MS.2465: Alex Haley Manuscript, undated
MS.2466: Alex Haley Papers, 1972–circa 1977
MS.2486: David C. Moore Bibliographic Essay on Alex Haley's Roots, 1994
MS.2828, MS.2032, MS.3041, and MS.2055: Research materials gathered by Anne Romaine, the official biographer of Haley, for the never completed biography.
---