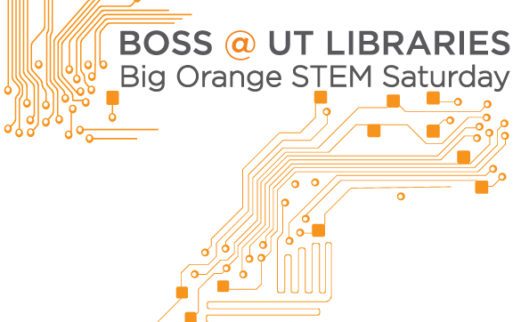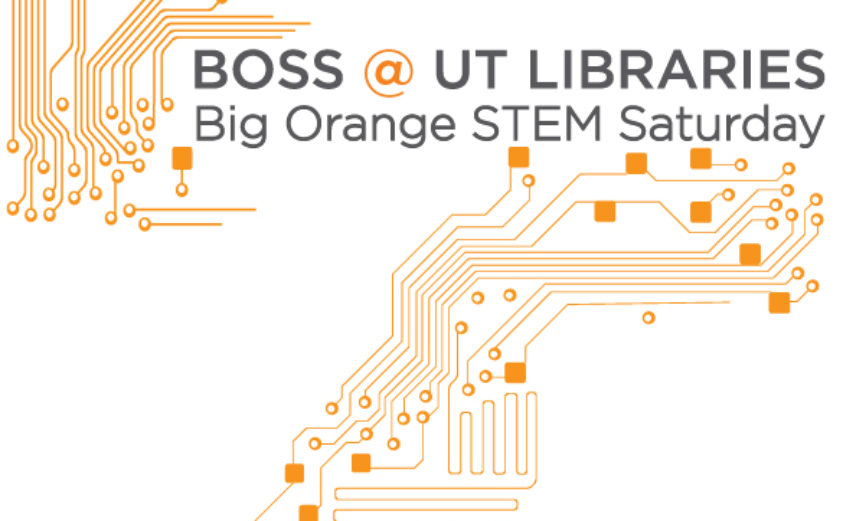 Community Outreach: STEM Events for K-12 Students and Teachers
Engaging with the community is part of the University of Tennessee's land-grant mission of research, teaching, and outreach. Over the past decade, the UT Libraries' office of Community Learning Services and Diversity Programs has collaborated with local initiatives such as Project GRAD that seek to improve college attendance and academic success.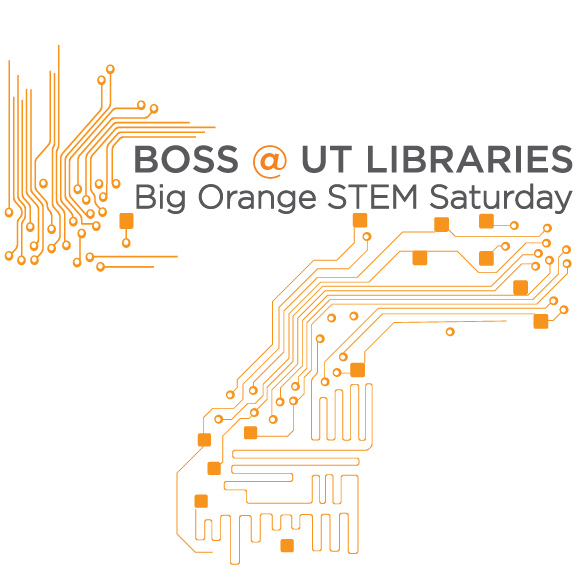 Community Learning Services and Diversity Programs also initiated a learning series to generate interest among high school students in the exciting possibilities of a career in one of the STEM fields—science, technology, engineering, and mathematics. Since 2012, the Libraries has invited local high school students to an annual spring event at UT's John C. Hodges Library called Big Orange STEM Saturday (BOSS). A parallel event for K–12 teachers is held each fall.
This summer, our STEM event for teachers will go virtual.
Job growth and wage growth in STEM fields outpaces the overall job market. However, many college students arrive on campus with inadequate math and science skills—already at a disadvantage for entering this rewarding and well-compensated career path.
The principal objective of the Libraries' Big Orange STEM Saturday is to introduce high school students to college programs and career opportunities in the sciences, technology, engineering, and mathematics and to inspire them to strengthen their math and science skills.
The half-day Big Orange STEM Saturday typically includes a keynote presentation, 30-minute "breakout" sessions on various topics, and an exhibitor fair at which representatives from UT and community STEM organizations are available to answer questions about STEM majors and careers.
In the breakout sessions we try to engage students with STEM topics by adding fun and incentives to our activities. In past years, breakout sessions have included intriguing topics such as "'Retro' Video Games with Lua and PICO-8" and "'Slime Science!: Fun and Practical Applications of Polymers." Our keynote topic this year was intended to be "Do All Goldfish Put a Smile on Your Face?" presented by Ernie Roberts, the host for Mathline, the East Tennessee PBS live call-in show that helps students improve their math skills. Unfortunately, BOSS was canceled due to COVID-19.
Our long-time collaborator on the student-centered event is Charles White, project director at UT's College Access and Persistence Services (CAPS) Outreach Center. CAPS' mission is to prepare students from disadvantaged backgrounds to succeed in college. Thanks to White's recruiting efforts, many students who attend Big Orange STEM Saturday, if they eventually enroll in college, would be first-generation college students—the first in their families to attend an institution of higher education.
Inspiring an interest in STEM topics in K–12 classrooms can require innovative teaching. Our workshops for K–12 teachers—developed in collaboration with UT's Center for Enhancing Education in Mathematics and Science (CEEMS), Knox County Schools STEM, and the East TN STEM Hub—demonstrate a model for delivering foundational knowledge of science and math through interactive learning activities. We continue to learn and adapt our program to meet the needs of Tennessee educators. As we move forward, we're working to build more information literacy elements and research components into our programming.
This year, because of the COVID-19 pandemic, BOSS for teachers will be presented online. Community Learning Services and Diversity Programs is working with Lynn Hodge, director of CEEMS, to host three 2020 summer and fall workshops to help teachers acclimate to the new online learning environment. The first session, to be offered in July, is titled "K–12 Online STEM Teaching 101: Planning and Teaching for Equity and Access." Preparing for equitable online STEM teaching could be critical to a successful school year if elementary and secondary education classes are forced to return to an online learning environment this fall.
Library–community partnerships such as Big Orange STEM Saturday benefit both the university and the broader community. K–12 teachers learn new ways to help their students excel in science and math. High school students can explore STEM topics through hands-on activities. And the university attracts highly-motivated students to STEM degree programs.