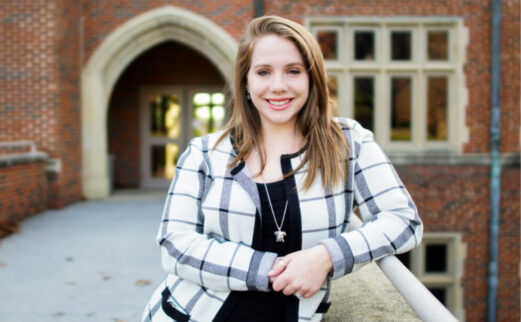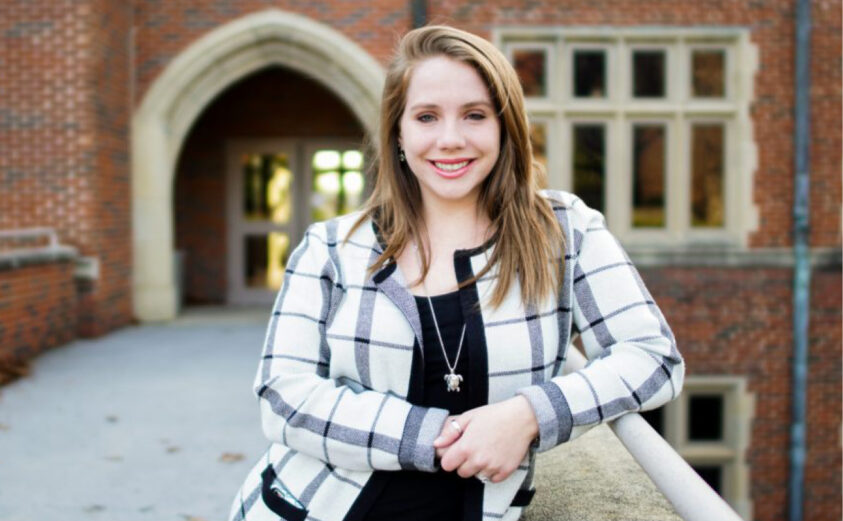 Subject Librarian Spotlight: Brianne Dosch
As part of the resources UT Libraries provides students, each department has an experienced Subject Librarian to assist you with your specific needs. In this series, we will introduce to you our Subject Librarians, who they are, and how they can help you be a successful Tennessee Volunteer.
Name: Brianne Dosch
Department: Psychology
Email: bdosch@utk.edu
Twitter: @BRDosch
https://libguides.utk.edu/psychology
Tell us a bit about your role at UT Libraries.
I got started at UT libraries a little over a year and a half ago! I found my passion for librarianship after getting my Master of Science in Information Sciences here at UTK and working at places like Oak Ridge National Laboratory and UTK's Center for Information and Communication Studies.
What I love about subject librarianship is that every day is different because it's 100% driven by the information needs of library users! In my role as the Social Sciences Data Librarian and the subject specialist for the Department of Psychology, my every day is driven by what my library users need. This could be helping an undergraduate student find a peer-reviewed journal article, teaching an entire class about library services and resources, working one-on-one with a graduate student on a literature review, working with a faculty member to get them a resource they need for their teaching or research…and the list could go on!
The library grows and changes with the needs of the UTK community, and so does my job. This the core of what I do: I provide a bridge (built on my experience and expertise) to library resources and services that support student, staff, and faculty success in any way imaginable (specially in psychology and social sciences data). And if I haven't imagined your need yet…then I can't wait to meet and reimagine what the library can do for you together.
What is the one thing you wished students knew about you and/or UT Libraries.
It is one of my favorite things to be asked questions. So please never be afraid to ask me a question! Even if it's a simple or basic question there is still something powerful about seeking and evaluating information together as a team. When in doubt, ask your subject librarian! That's what we're here for!
Also, I post every Thursday on the Psychology Department's FB page, so students can look for me there!
Cats or Dogs?
I have more cats than dogs but I love them all SO MUCH
Favorite Season?
Spring
Favorite Vacation Destination?
New Zealand! I lived there for 2 years and can't wait to visit again!
Your Favorite Thing Knoxville?
I love that Knoxville isn't too big (or too small), so it is perfect for building community and getting to know your neighbors.
Preferred Style of Music to Listen to?
Folk/Pop (think Folklore by Taylor Swift)
Favorite Movie?
About Time.