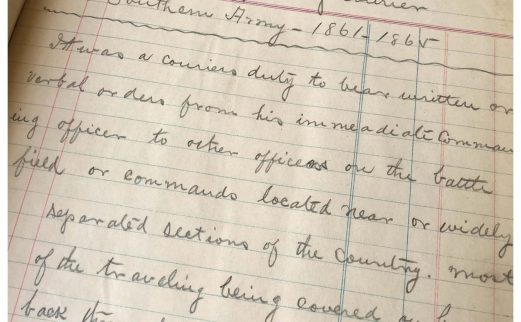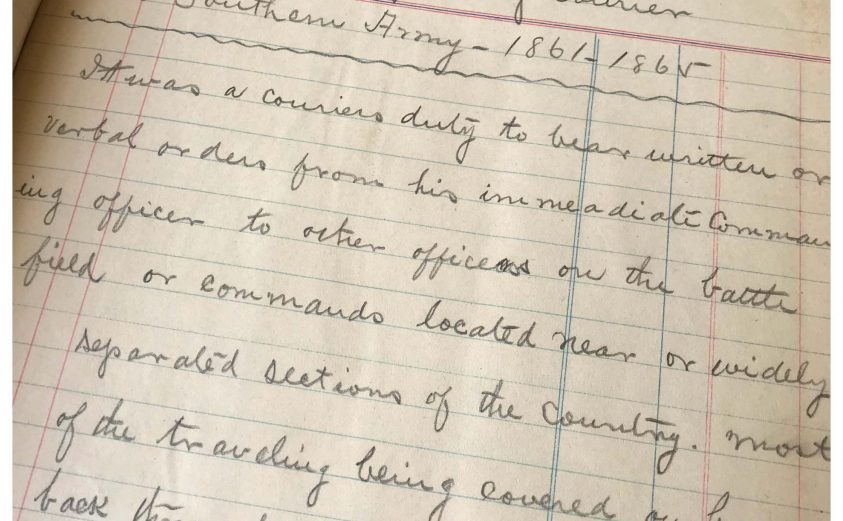 Diaries Offer a Glimpse into the Past
For centuries, people have documented their lives in diaries. Writing about their experiences, thoughts, and daily activities, people use diaries and journals to document the mundane tasks of everyday life as well as their hopes, dreams, and fears. Diaries not only provide a glimpse into the life of the author, but also into the era in which they lived.
They can be used to document the common, like recording the weather, as well as life-changing events, like births, deaths, and war, and everything in between. Diaries are often popular among researchers as the content is both informal and revealing. Giving us information about the past from a personal perspective, diaries peak our curiosity as they illuminate the differences between the language and lifestyle of the author's time and our own, yet they can simultaneously be satisfying as we recognize commonalities and shared experiences.
We have recently added two interesting diaries from the 19th century to our Manuscripts Collections that are now available for research. Special thanks to our Student Library Assistant Erin Sweeney for her great work in processing these items.
Jeremiah S. White Journals, MS.3868
In his handwritten journals, Jeremiah S. White recounts his experiences serving as a special courier under General Nathan Bedford Forrest of the Confederate Army during the Civil War. White sat down in 1899 to pen his memories of the war and his recollections ultimately turned into a four-volume diary. White begins with a short introduction of his days as a student leading up to the outbreak of war in 1861. The bulk of his writing then documents the time between April 3, 1862, his fourteenth birthday, through May 10, 1865, when he received a telegram in Gainesville, Alabama, notifying him that the war was over. As General Forrest's personal courier, White delivered messages throughout Kentucky, west Tennessee, and northern Mississippi. During his time in the war, White witnessed most of Forrest's raids and battles, many of which he describes in his journals. White documents details of these expeditions alongside his own viewpoints and reactions.
Diary of a Disbursing Agent, MS.3879
This handwritten diary documents the work of a disbursing agent for the removal of the Cherokee Indians from the southeastern United States between 1834 and 1838. Working on behalf of the U.S. government, disbursing agents, or removal agents, acted as liaisons between the government and the targeted Native American tribes forced to relocate to Indian Territory (now Oklahoma) during the 1830s. The author of this journal details his travels through Kentucky, west Tennessee, and northern Mississippi and reflects on his interactions with the Cherokee people. Also included is the author's account of the Treaty of Echota, signed in 1835. Although the diary has previously been attributed to writer Charles Fenton Mercer Noland of Arkansas, this claim has been disputed by historians, leaving the diary's author somewhat a mystery.