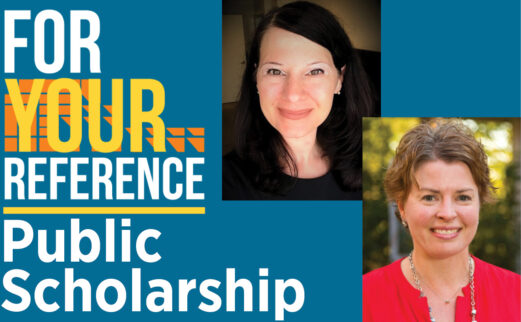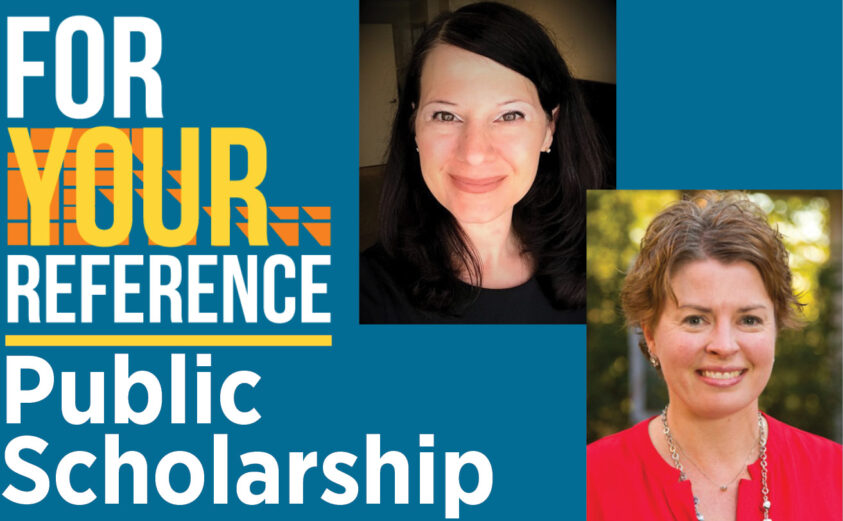 For Your Reference Episode 2: A Discussion on Public-Facing Scholarship
In Episode 2 of For Your Reference, rhetoric professors Jennifer Mercieca and Amy Young will discuss how academics can make their scholarship more compelling and relevant to public discourse. Join us for the livestream event at 7 p.m. on Thursday, January 14.
In a forthcoming journal article, Mercieca and Young call for a more engaged scholarship. University faculty could do a better job of engaging the public. Scholars could adopt different stylistic conventions in their writing in order to reach non-expert audiences. Many university faculty, the authors point out, are already bridging the gap between experts and the public through podcasts and social media. Rhetorical scholars — including our guest, professor Mercieca, who is an expert on presidential rhetoric — are being tapped for interviews in the popular press.
The authors further call for a transformation of what is considered scholarship and who is considered a scholar. Academia, they say, "should not continue to center whiteness, maleness, or cisness … Instead, public scholarship invites voices, vernaculars, styles, and subjects critical of power."
Join us on January 14 for a lively discussion of public-facing scholarship.
Each episode of For Your Reference uses a conversation between two scholars — and lots of humor — to present information on a timely topic. In addition, this series hosted by the University of Tennessee Libraries aims to instruct viewers on how to identify credible sources on important topics of the day.
Special guest Beauvais Lyons will offer an object lesson in approaching all information sources with a degree of skepticism. Lyons, a Chancellor's Professor at UT's School of Art, specializes in academic parody.
—
Jennifer Mercieca is an associate professor of rhetoric and public affairs at Texas A&M University. She is an historian of American political rhetoric and writes about American political discourse, especially as it relates to citizenship, democracy, and the presidency. She has written about rhetoric and politics for The Conversation, USA Today, the Washington Post, and other major media outlets, and has been interviewed about rhetoric and politics by the BBC World News, NPR's All Things Considered, and many other outlets. She has been called "probably the leading authority on Trump's rhetoric."
Amy Young is an associate professor of communication at Pacific Lutheran University. She previously worked for IBM as a client representative, managing executive relationships and consulting on technology and business decisions with public sector clients. Young teaches public relations and advertising at PLU, and her scholarship pursues questions of rhetorical style, expertise, and engagement in the public sphere.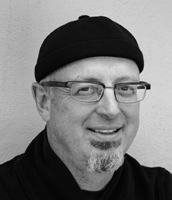 Beauvais Lyons is a Chancellor's Professor at UT's School of Art. For the past four decades he has created academic parody in a variety of mediums. One of his favorite ploys has been to fabricate and create fake documentation for imaginary cultures. An installation in UT's John C. Hodges Library, "The Centaur Excavation at Volos," is a case in point.