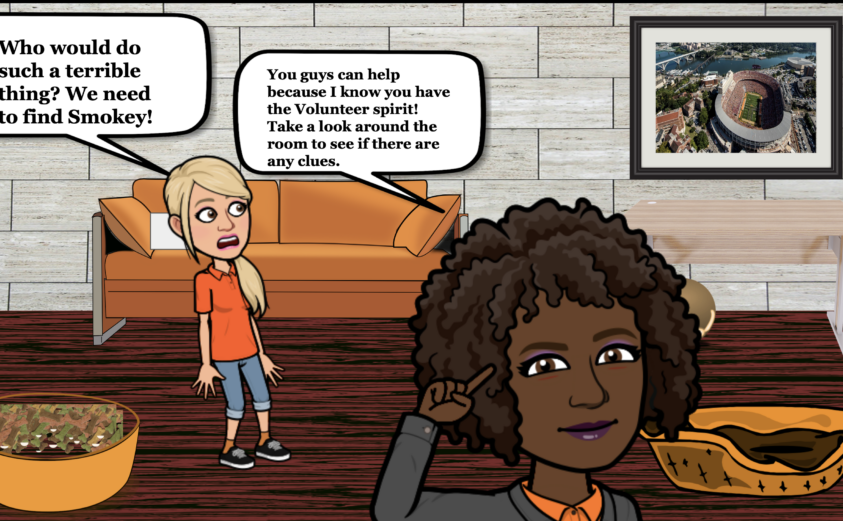 Fall 2020: Introducing Library Services through Games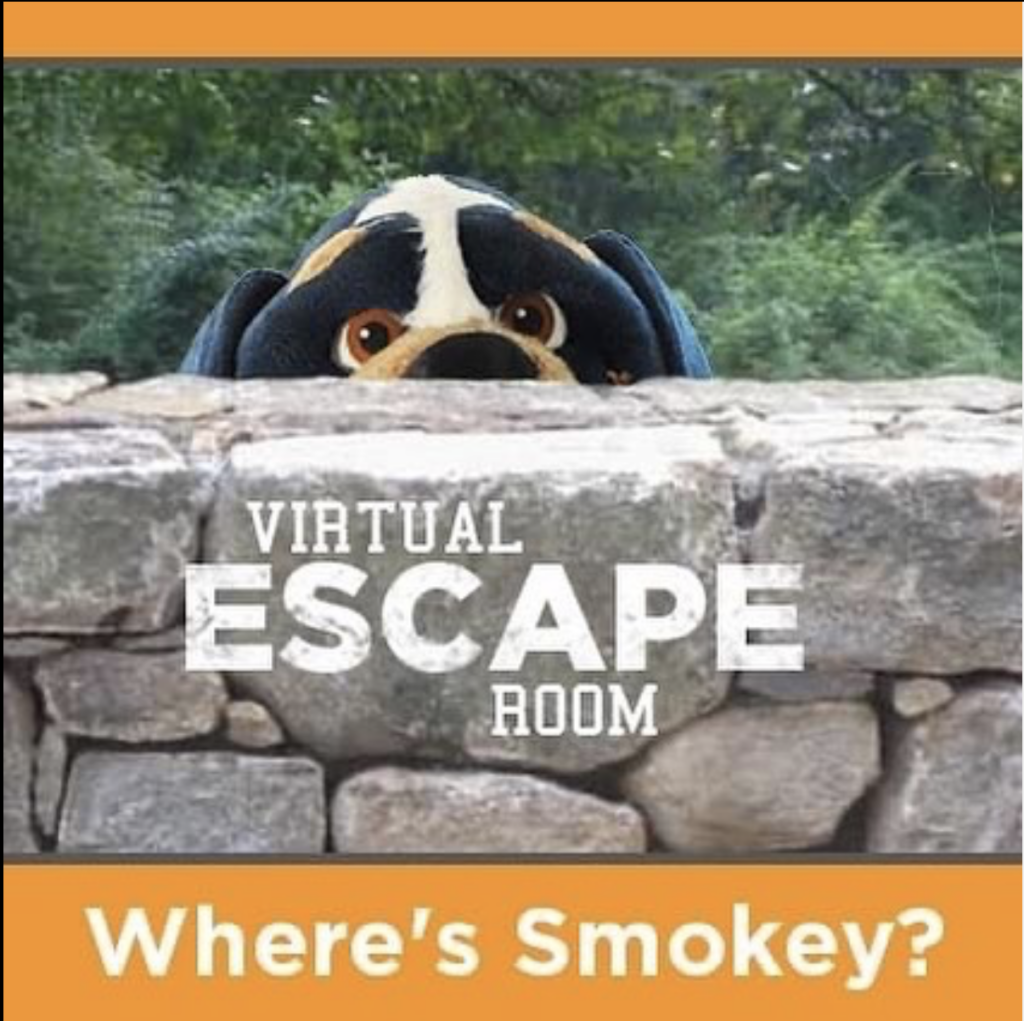 Each fall, we welcome a new cohort of first-year students to UT's libraries. Some — perhaps most — received at least a basic introduction to library research in their high schools. Nonetheless our librarians face decided challenges: help new entrants overcome their anxiety about using a university library, then impart the sophisticated information literacy skills needed for a successful college career. In a virtual setting, our team looked at the possibilities of explaining services through creative games.
Many universities replaced the traditional Welcome Week walking tour of the library with more engaging interactive experiences years ago. UT Libraries, for instance, has held numerous library scavenger hunts, and one year we even constructed a "locked" chamber to host an escape room adventure.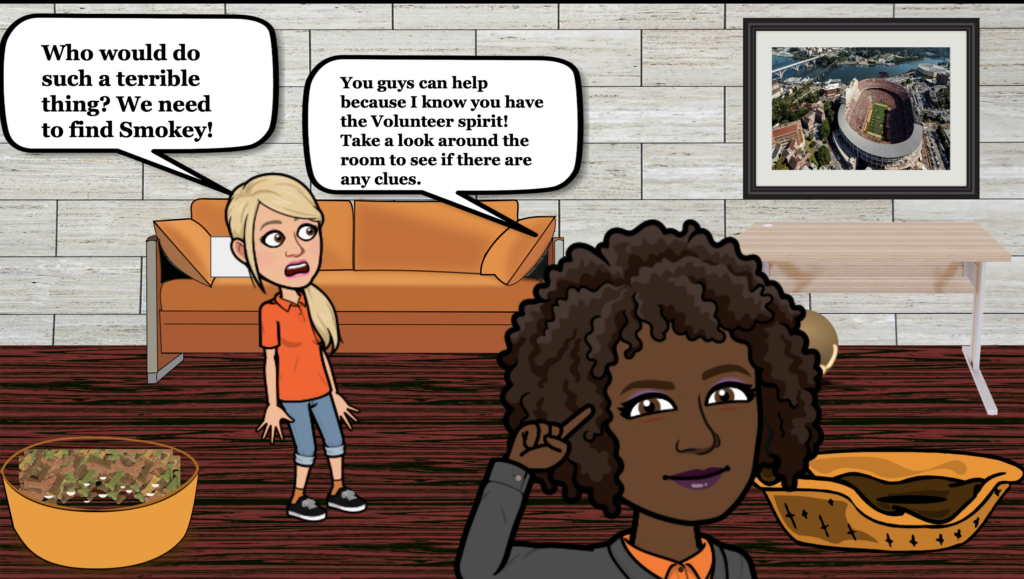 The coronavirus pandemic, however, has necessitated a shift from in-person to remote learning. This fall during Welcome Week, new and returning students were invited to venture into our Virtual Escape Room and rescue Smokey from kidnappers. During the game, students virtually moved through the stacks and around campus to find clues, solve puzzles, and decode messages in order to find the culprit and save Smokey. Along the way, they learned the locations of campus libraries, The Rock, and other important sites, as well as some campus lore. (The scenario was inspired by the real-world adventures of Smokey II, who was dognapped by University of Kentucky fans in 1955.)
At the start of the fall semester, librarians also created simple games to introduce first-year students to library research skills. Using Twine, an easy-to-use game development tool originally intended for creating interactive fiction, they designed choose-your-own-library-adventure games in which students wend their way through virtual tours of our libraries or tutorials on different aspects of library research. Like interactive fiction, the library games allow students to choose their own path. If students are already familiar with a particular skill — for instance, using OneSearch to locate books or electronic resources — they can move ahead to more complex skills. Here are two versions of the choose-your-own-library-adventure game that focus on Hodges Library and Pendergrass Agriculture and Veterinary Medicine Library.
Even before we turned to games as a teaching device during the fall semester, UT Libraries used gaming as a way to bring students into the library, build rapport, and help students become more engaged in campus life. Our first venture into gaming was in 2018, when we participated in the International Games Week sponsored by the American Library Association. Over the course of a week, more than a thousand students came to Hodges Library to play board games, video games, tabletop role-playing games, and virtual reality games. Following that highly successful inaugural event, we began hosting monthly Game Nights.
Since the pandemic compelled us to implement social distancing, those in-person events are on hold. But we're keeping in touch with UT's gaming community and looking forward to the day that we can restart library Game Nights.
In the meantime, the active learning games that we have created are helping us to connect students to the library services and resources they need.
Our faculty and staff continue to reimagine events and activities that not only entertain but also educate. Stayed tuned on Facebook, Twitter, and Instagram for our further creative efforts, including virtual events such as literary discussions and topical podcasts.