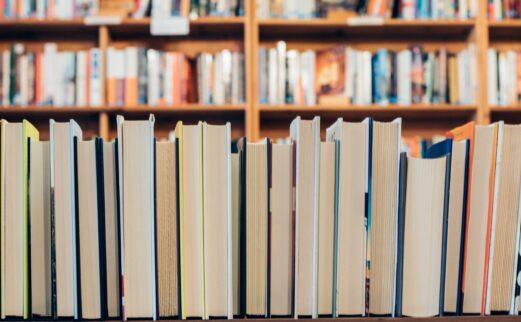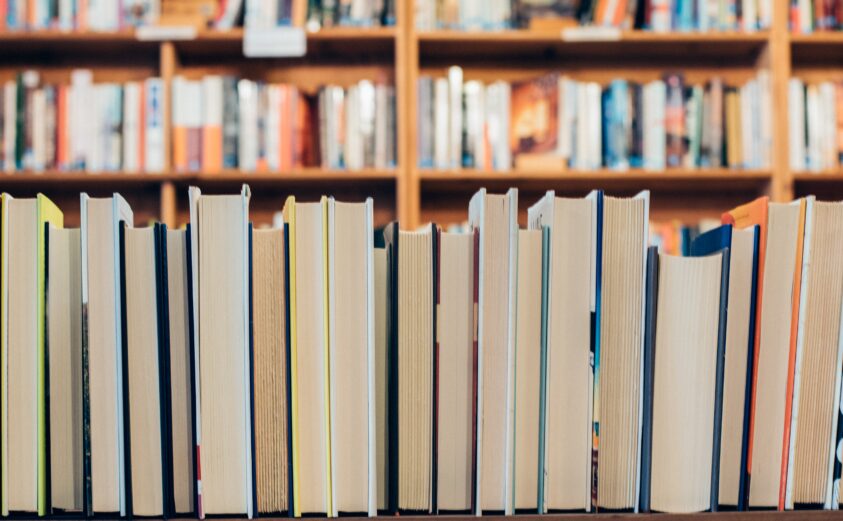 The Felicia Circle: Paying It Forward
There are simply never enough opportunities for the University of Tennessee Libraries to honor its many extraordinary friends and supporters.
We recently renamed our circle of library champions who have made lifetime contributions of $25,000 or more to the UT Libraries. That exclusive fellowship is now the "Felicia Circle," named in honor of Felicia Harris Hoehne, the UT Libraries' first African American faculty member.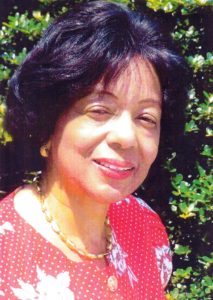 Hoehne was hired in 1969 as a reference librarian and assistant professor at the new John C. Hodges Undergraduate Library. She was the third African American professor to join the UT Knoxville faculty. She retired from the UT Libraries as a full professor in 2013.
In her 44 years with the libraries, helping students successfully navigate library research was far more than a job — it was a personal calling.
Hoehne is one of those all-too-rare individuals who feels genuine gratitude toward each person who helped her along her chosen path in life. And she believes in paying it forward.
Several years ago, she was invited to deliver the Mary Utopia Rothrock Lecture before the East Tennessee Library Society. Hoehne opened her remarks by naming each person who had ever encouraged or assisted her in pursuing her goals, beginning with her mother and her first-grade teacher. There was nothing gratuitous about that testimonial; her remarks were heartfelt. She had maintained a lifelong relationship with that first-grade teacher, attending Mrs. Sinclair's funeral just a few days before presenting the Rothrock Lecture.
Before joining the University of Tennessee, Hoehne worked at the Highlander Folk School, taught high school English, and headed circulation and reserve services at the Knoxville College library.
In yet another pioneering position, Hoehne was the first black person to serve on the Knoxville–Knox County Library Board of Trustees. She was recommended for the appointment by Knoxville City Council member Theotis Robinson. Hoehne had been his high school English teacher. (Robinson was one of the first three undergraduates of African descent admitted to UT in January 1961.)
"When [Hoehne] was growing up in East Knoxville, the only library in Knoxville that she could use was one on Vine Avenue. That was because she was black," Georgiana Vines reported in the Knoxville News-Sentinel in 1974. When she became a librarian and a member of the Knoxville–Knox County Library Board of Trustees, she focused her attention on improving libraries in predominantly black neighborhoods.
Hoehne had witnessed Knoxville's Urban Renewal of the 1960s and '70s — or, as she and many others call the redevelopment projects that disproportionately displaced minority family homes, churches, and businesses — "Urban Removal." Along with revitalizing libraries, neighborhood improvement became a passionate cause.
Her community involvement has included working with the Beck Cultural Exchange Center and serving on the boards of the Center for Neighborhood Development and Keep Knoxville Beautiful. As an activist with the Spring Place Neighborhood Association, she was instrumental in successfully defeating a proposal to place an incinerator near the North Knoxville neighborhood.
We are not the first to honor Felicia Harris Hoehne for her commitment to serving others — not even the first to name an award in her honor! In 2017, she was the recipient of the first-ever "Felicia Award" presented by Keep Knoxville Beautiful to individuals who exemplify the organization's mission to promote a cleaner and greener Knoxville.
At the University of Tennessee, alone, Hoehne was awarded the Chancellor's Outstanding Service Award, a Volunteer Spirit Award, and the Hardy Liston Symbol of Hope Award. During the university's bicentennial year, she was inducted into UT's African American Hall of Fame. The Tennessee Higher Education Commission presented her the Harold B. Love Outstanding Community Involvement Award. She was named Citizen of the Year by the Order of the Eastern Star. And she has been honored by Knoxville and Knox County mayors and recognized by the Knoxville News Sentinel with a Community Cornerstone Award. (And that is just a sampling!)
But Felicia Harris Hoehne has never been one to rest on her laurels. She was always finding new ways to help young people or to improve Knoxville neighborhoods. Almost 20 years ago, she co-founded LARKS: Linking Librarians with At-Risk Students, a precursor to many subsequent programs and partnerships that have brought students from disadvantaged backgrounds to the John C. Hodges Library in order to excite their interest and convince them that they, too, can pursue a university degree.
Our new designation is simply called the Felicia Circle, and the somewhat informal title is perfectly apt. During her years with the UT Libraries, Hoehne was a mentor and surrogate parent to many university students. She often referred to her protégés as "my daughter" or "my son." The impetus for her generosity was always personal. She is giving back, paying it forward.
We hope other friends of the UT Libraries will be inspired by Felicia Harris Hoehne's example to share their own good fortune with future Volunteers — to continue Felicia's virtuous circle of giving back in gratitude.