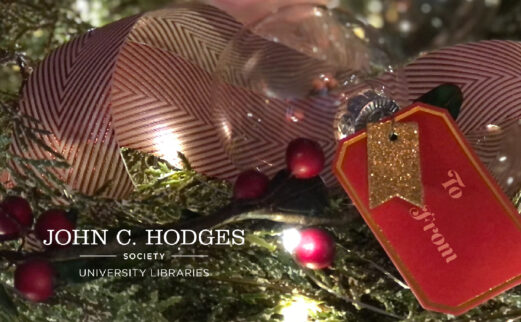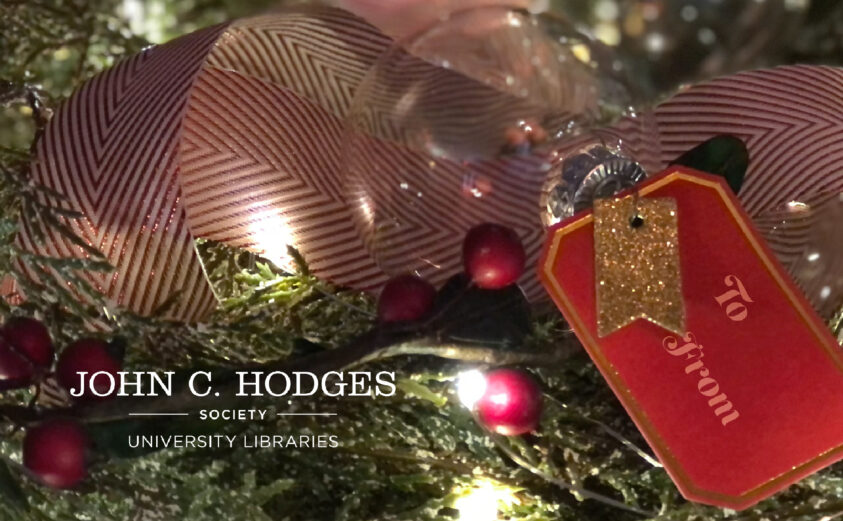 Is a Gift to UT Libraries on your 2021 Holiday List?
The holiday season can be filled with performances and parties, or stress and a lengthy to-do list, or — if you are like me — all of the above! Traditionally, this is also the season to reflect on what is most important to us and set priorities for the coming year.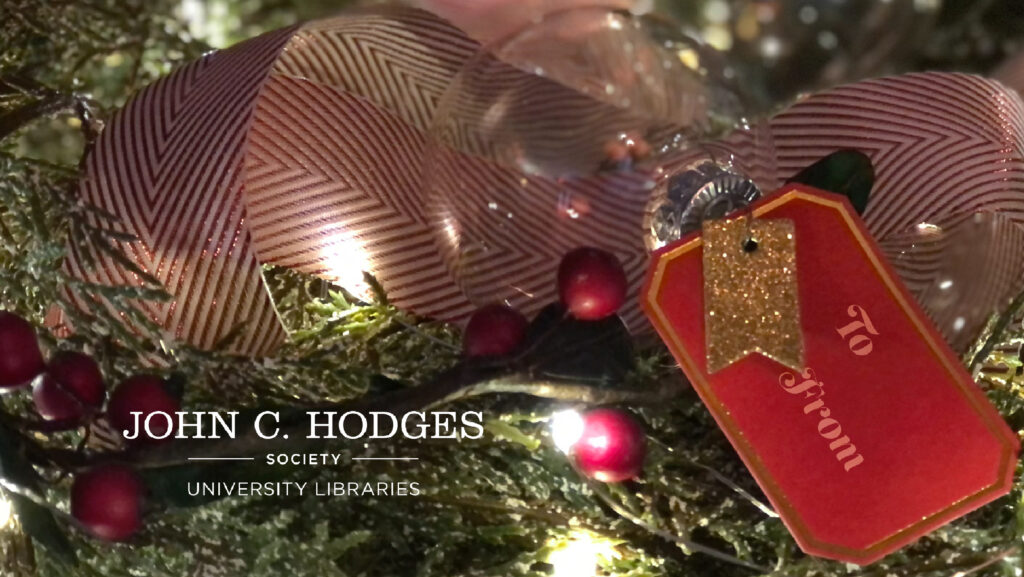 As you pause to consider your hopes for 2022, please keep in mind what the UT Libraries has meant to our students, faculty, and community over the past year. Even in the midst of a global pandemic the libraries provided exceptional support for teaching, learning, and research. I invite you to help the UT Libraries make a positive impact on students' lives in the new year.
Don't forget: a gift of membership in the Hodges Society for that hard-to-buy-for loved one qualifies towards your 2021 philanthropic giving total. There are a variety of membership types available. To make a 2021 gift for yourself or on behalf of someone else, we invite you to use this link.
If you have not yet made your annual contribution, please contact me as soon as possible so I can ensure your year-end contribution is received and credited for the 2021 calendar year. The CARES Act increased the universal charitable deduction to $300 for individuals and $600 for couples and removed the cap on annual contributions for those who itemize in 2021.
Should you wish to make a gift using your donor advised fund, or via securities, or you have questions about how to take advantage of the aforementioned tax benefits, contact me at spalado@utk.edu or 865-974-0055.
Thank you for your generous support of the UT Libraries. We are so very grateful.