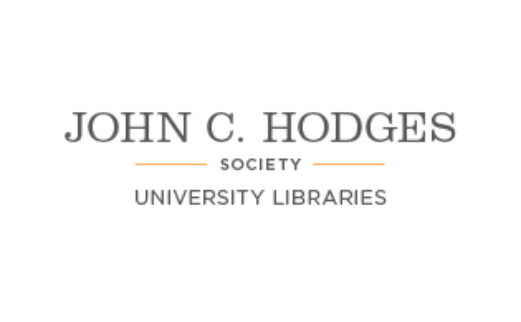 Happy New Year from the John C. Hodges Society
Happy New Year. It is an honor to serve as the Chair of the John C. Hodges Society Advisory Board of the University of Tennessee Libraries in 2023. The Hodges Society supports the UT Libraries through monetary gifts, engagement with library programs, and by raising awareness of the value of the University Libraries within the local community, across the state, and also to researchers from around the world.
Thank you for your continuing support. Your gifts have a tremendous impact on the work that the Libraries' talented and dedicated librarians, technicians, and support staff accomplish every single day.
I encourage you to join us for two important events this semester: the Wilma Dykeman Stokely Memorial Lecture, in partnership with Friends of the Knox County Public Library, featuring a conversation with director and producer Ashley York and documentary filmmaker Elaine McMillion Sheldon on Tuesday, February 28, at the Bijou Theatre; and another in our continuing series, Boundless: Artists in the Archives, with Maggie Longmire on Thursday, March 23.
Thank you again for supporting UT Libraries.
Learn more about the John C. Hodges Society at lib.utk.edu/society/ and about the John C. Hodges Society Advisory Board Chairs, below.
---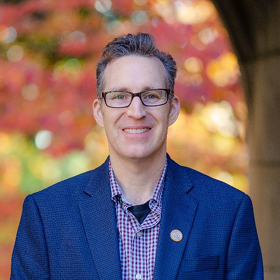 Paul James, Chair. Paul currently serves as the Director of Publishing and Development for the Knoxville History Project, a nonprofit that researches, preserves and promotes the history and culture of the city. As part of his research duties, he is a frequent user of UT Libraries' vast digital collections and Volopedia, the online Encyclopedia of UT History and Traditions. In addition to directing KHP's financials and donor support, he manages photographic research, and digital collection and serves as editor and occasional writer for KHP's publications, including Knoxville: A Literary Walking Guide, a free 32-page booklet that is available from Hodges Library's Special Collections.
Previously, Paul served as Executive Director for Ijams Nature Center for 12 years, during which time he authored a visual history book on the Ijams family, and wrote historical articles for the Tennessee Conservationist and Smokies Life. He graduated Magna Cum Laude with a BS in Organizational Management from Tusculum College in 2009, and earned Certificate in Consortium for Social Enterprise Effectiveness in 2013. He is a graduate of Leadership Knoxville (2006) and received a Bruce McCarty Community Impact Award from the East Tennessee Community Design Center (2013). Paul currently serves on the board at Blount Mansion and the Great Smoky Mountains Conservation Association.
---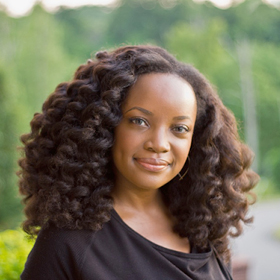 Dr. Chandra Harris-McCray, Vice Chair ('01, '20). Dr. Harris-McCray grew up in Chicago and is a first-generation college graduate. She received her bachelor's degree in journalism, communications and women's studies from Illinois State University. She also holds a master's degree in marketing and a doctorate in higher education administration and leadership, both from the University of Tennessee, Knoxville.
Dr. Harris-McCray has 13 years of experience serving in inaugural and progressive marketing and communications leadership roles in higher education. She currently serves as Vice Chancellor for Strategic Marketing and Communications at the University of Illinois Chicago. Prior to joining UIC, she served as the founding Executive Director of Advancement Marketing and Communications at the University of Colorado Boulder. Leading a team of 15 creative staff members focused on storytelling and digital transformation, she spearheaded the philanthropic and alumni engagement marketing and communications initiatives for the university.
Previously, Chandra led campaign, brand, content and engagement strategies for the University of Tennessee System and Foundation where she served as Executive Director of Communications during the university's $1 billion fundraising campaign. She has also served as an award-winning journalist and freelance writer at various newspapers throughout the Midwest and Southeast.
In addition to her work as an equity-centered researcher, scholar and thought leader, she is also active in community service and has served on various boards including the National Urban League, Goodwill Industries and the Council for Advancement and Support of Education (CASE).