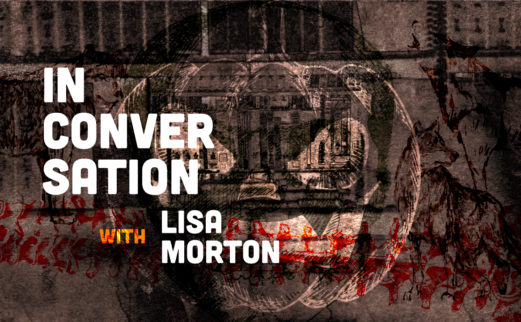 In Conversation with Horror Expert Lisa Morton on October 18
Horror author and ghost expert Lisa Morton will be the UT Libraries' guest on a livestream event October 18. That event — along with film screenings and exhibits in Hodges Library — are part of our celebration of Women in Horror.
Join our livestream event In Conversation with Lisa Morton at 6 p.m. (EST), Monday, October 18, on YouTube or Facebook. Come prepared with questions (or submit questions in advance to Brittany Norwood, norwoodbr@utk.edu).
Morton is a screenwriter, author of non-fiction books, and prose writer whose work was described by the American Library Association's Readers' Advisory Guide to Horror as "consistently dark, unsettling, and frightening." She is a six-time winner of the Bram Stoker Award, the author of four novels and over 150 short stories, and a world-class Halloween and paranormal expert.
Morton's most recent books demonstrate that women helped shape the horror genre. Weird Women: Classic Supernatural Fiction by Groundbreaking Female Writers: 1852-1923, co-edited with Leslie S. Klinger, includes tales of terror by legendary writers such as Louisa May Alcott and Frances Hodgson Burnett who were bestsellers in their own time, as well as forgotten female horror writers who were no doubt inspired by Mary Shelley's Frankenstein. Volume 1 was followed this fall by Weird Women Volume 2: 1840–1925, featuring overlooked masterworks from early female horror writers, including George Eliot, Zora Neale Hurston, Harriet Beecher Stowe, and Edith Wharton.
Morton and Klinger refute the popular misconception that the early horror genre had few female writers — in reality, as they show, women writers were forerunners of the genre, often supporting their families through their work and gaining fame.

Booklist
Morton's latest short stories appeared in Best American Mystery Stories 2020; Final Cuts: New Tales of Hollywood Horror and Other Spectacles; and In League with Sherlock Holmes: Stories Inspired by the Sherlock Homes Canon.
Her weekly original fiction podcast, Spine Tinglers, features celebrity readers bringing some of her terrifying tales to life.
Learn more about Lisa Morton and her work at www.lisamorton.com.