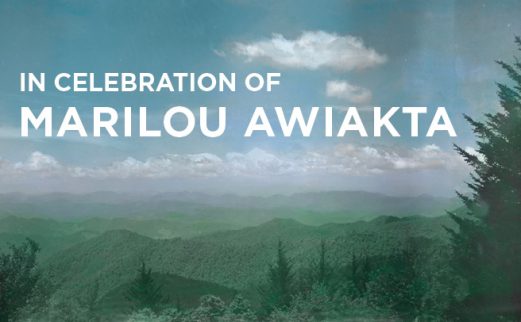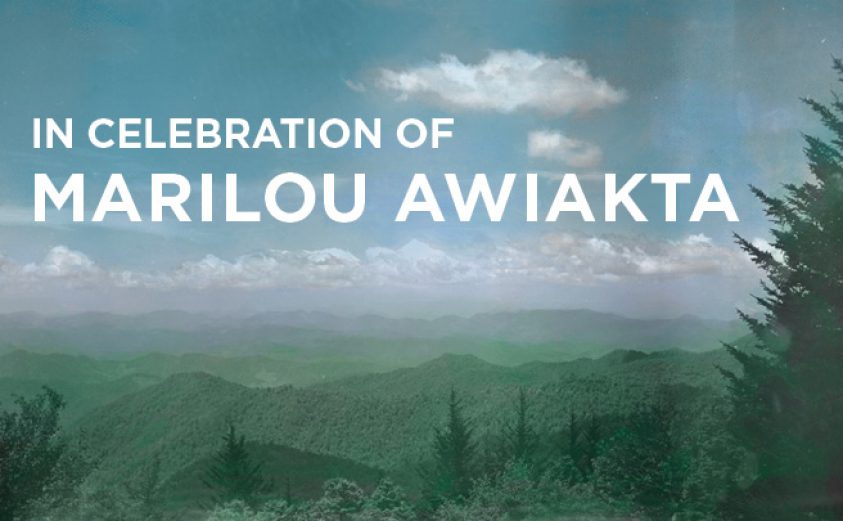 In Celebration of Marilou Awiakta
"When I was little and said I wanted to be a poet, Mother said, 'That's good, Marilou, but what will you do for the people?'" Marilou Awiakta was speaking at a livestreamed event hosted by the UT Libraries and McClung Museum to honor the poet, essayist, storyteller, and activist.
At age four, she took the lesson to heart: Whatever your gift, you should share it with the community. Marilou Awiakta has used her gifts to posit a message of harmony, balance, and respect for the web of life. Drawing on her three heritages — Cherokee, Appalachian, and growing up in the atomic city of Oak Ridge — she has written powerfully and eloquently on using ancient wisdom to address the problems that confront humanity.
The ancient legends of the Cherokee, she says, carry a spiritual imperative. She explained to our audience how the story of Little Deer embodies the sacred law of taking and giving back with respect. It is a powerful message, and Marilou Awiakta has made Little Deer a touchstone for her life and work. She wears a necklace that recreates her vision of the sacred white deer of the Cherokee leaping in the heart of the atom. Scientific understanding and respect for creation are not incompatible. Rather, as she told our audience, "I think all things are possible for those who have a deep faith in the Creator, to listen to the laws of respect which are webbed into the great web of life."
The June 3rd event began with Marilou Awiakta reading what she calls her credo poem, "An Indian Walks in Me." Something within the poet — "my Cherokee" — tells her that the wind, the hawk, the "copperhead coiled on the stone / and blackberries warming in the sun— / 'These speak.'"
. . . Long before I learned
the universal turn of atoms, I heard
the Spirit's song that binds us all as one. . . .
                (excerpt from "An Indian Walks in Me," Marilou Awiakta)
Later in the evening Marilou Awiakta offered the same lesson when an audience member asked, "Do you have any advice for burgeoning environmental activists, young people who really want to make a difference in this world?" "The first thing I think is to go and commune with nature in a silent way," she said, "Because nature has a voice."
Another queried, "How do you see the role of poetry and science working together?" "On its highest level, science is poetry — because it's intangible," Awiakta responded. "It's very interesting that many of the theoretical nuclear physicists such as Marie Curie and Neils Bohr, the father of quantum physics, quoted poetry frequently. They were great poetry lovers. And I think poetry can help people envision the world."
The evening included poetry readings, appreciations of Marilou Awiakta from friends and colleagues, and an award presentation. In declaring Marilou Awiakta an Accomplished Alumna of the University of Tennessee, Dean of Libraries Steve Smith said, "The Accomplished Alumni Award program honors UT alumni who have achieved great things in their profession, volunteer roles, or civic involvement. You have excelled in each of these areas — as a writer, as a teacher, and as an advocate for peace, civil rights, environmental justice, and respect for nature."
Marilou Awiakta has donated her papers to the UT Libraries. The Marilou Awiakta Papers, which now reside in the Betsey B. Creekmore Special Collections and University Archives, include personal and professional correspondence, family documents and photographs, and drafts and reviews of her work, including her three books. Those materials will now be permanently available to scholars from around the world.
Watch the entire broadcast here.