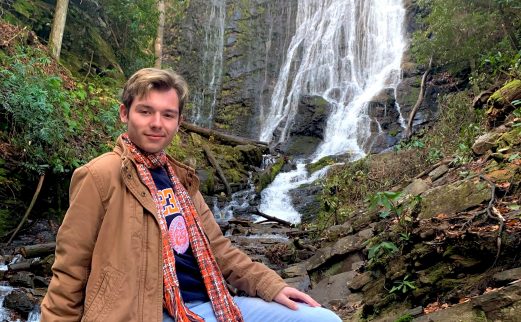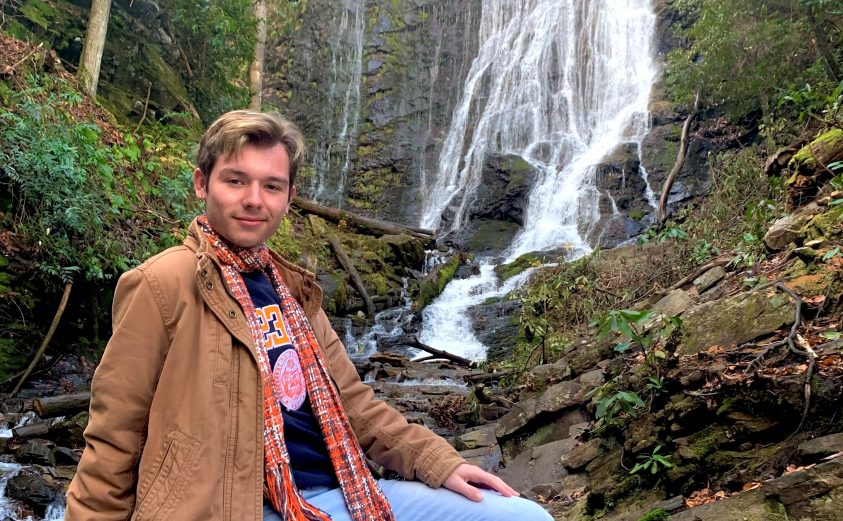 People of Pendergrass: Evan Bushart
If you've ever visited Pendergrass to check out a book or ask a question about a service in the past two years, you might have chatted with Student Library Assistant (SLA) Evan Bushart. He recently took time out of his busy schedule to share a bit about his role at Pendergrass Library.
---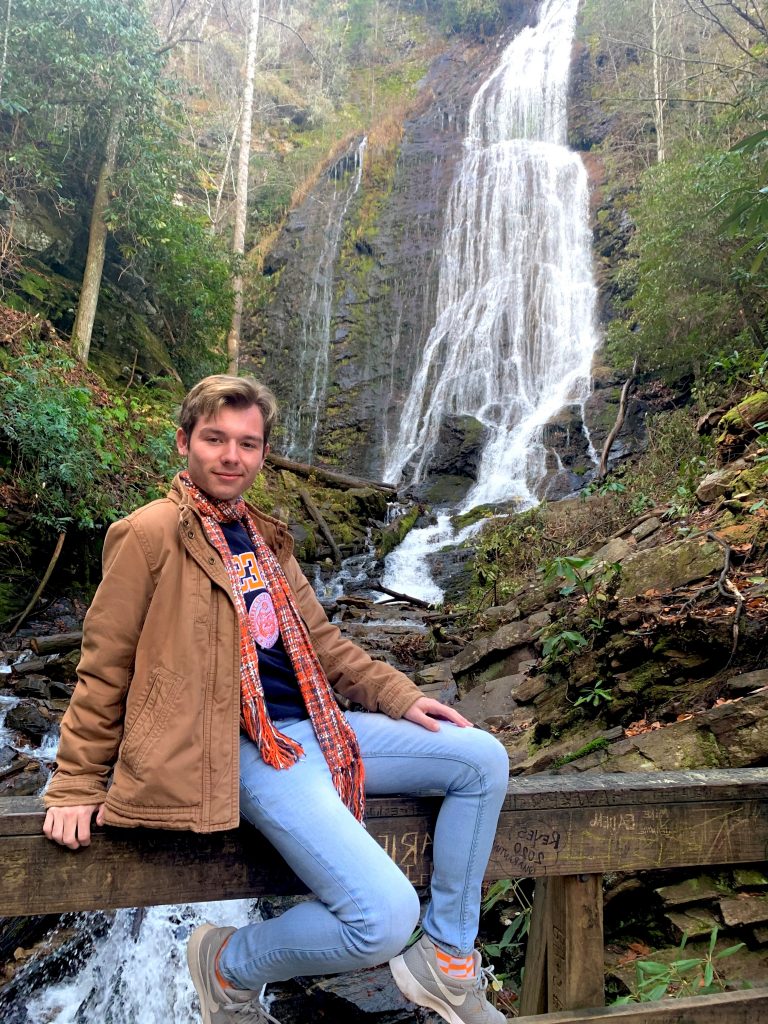 How did you end up at the University of Tennessee?
Where I'm from in West Tennessee, the two options that were regularly presented to us as we approached high school graduation were either going to a trade school or UT Martin. I didn't want to stay at home. I love it there but I was ready for change. I thought Knoxville was far enough away to have a different experience while still being in Tennessee. UT was the only school I applied to. I knew exactly where I wanted to be.
What do you like about living here in Knoxville?
I love being close to the mountains. I go up there and fish a lot. Mountains are just a whole different ballgame for me since I'm from the flatlands.
How did you learn about Pendergrass library and what was your first visit like?
Although I'm not an Ag major, I've had a few classes on the Agriculture campus. I met Isabella Baxter when she came and spoke to one of the classes I was taking. During her presentation, she mentioned Pendergrass was right across the street. I visited a few times just to study and also to compare how it was to Hodges. I didn't go back too often since I didn't have a whole lot of classes on that campus, but was more familiar than others just because I had classes nearby.
Tell us more about your job at Pendergrass.
I've been in an SLA role going on two years. It's constantly changing. When I first started working there, I was at the Public Service desk and my main priority was interlibrary loan requests and digital scans. When we went remote, I honestly didn't enjoy it as much. My job is very hands on and I missed interacting with everyone at the library. I was very glad to come back.
I love working at Pendergrass Library. Everyone is very much a family. We've all stayed connected – even through the challenges of navigating life during a pandemic. Every staff member has such a different personality but we all work together really well.
When you tell people about your role at Pendergrass, how do they respond?
It's always amusing to tell people that I work at a library. I always love the reaction. People assume that I'm very brainy and smart as the perception is that I work around books all day.
What are some of the projects, initiatives, or services at Pendergrass that you enjoy the most?
Around the holidays we do a lot of themed book drives and events, like the recent Date with a Book promotion for Valentine's Day. I enjoy things like that the most. It is because of those types of efforts that people come to look at our leisure collections, I think, more than those that go to other libraries.
Also, 3D Printing is so unique to Pendergrass. I've worked with people on some of those projects, but I haven't done anything personally yet. I need to!
What is a challenge that Pendergrass Library faces?
The people that go to Pendergrass Library are committed to it. They like that it isn't as busy as Hodges. It's just a really good place to study. I think its biggest challenge is its physical location and people assuming that since it's attached to the Vet school, it's only for veterinary students.
What is one thing that you wish all students knew about Pendergrass?
I wish people knew how useful it is! Pendergrass has a lot to offer with our quiet spaces, study rooms, and computer lab. The best part is that you can drive right up to it and park next to it.
What does the future look like?
I'm a Political Science major and a Philosophy minor. I was declared as soon as I started at UT. I'm applying to Law School right now and hope to practice Constitutional Law. I think it's interpretive and incredibly applicable to daily life here in the United States.
As it relates to Pendergrass Library, I hope that one day its physical space can expand and it can have a standalone location. When I make it as a big lawyer, I will absolutely support that!
---
Curious about what SLA opportunities are available across UT Libraries? Current openings are listed here.