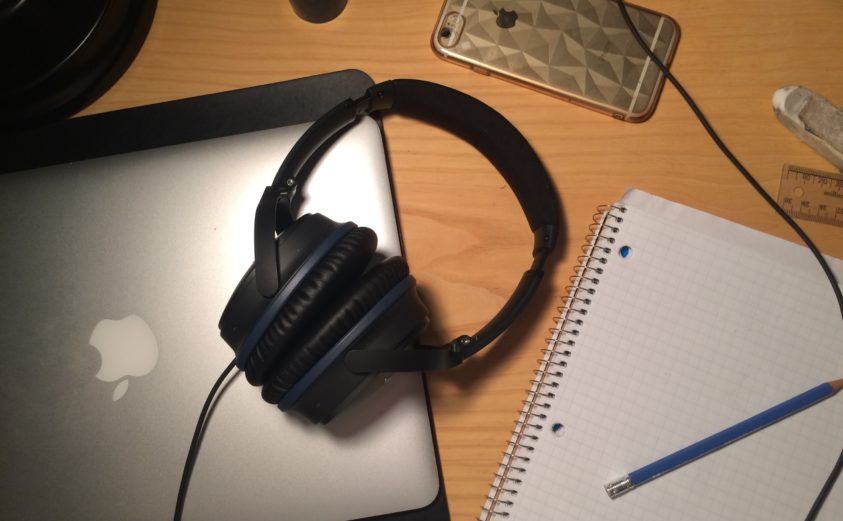 What We're Listening To: Podcast Edition
Clicking the 'browse' button on your favorite podcast app and perusing the results may seem more than a bit overwhelming. Countless options beckon you to subscribe, and you may begin questioning your initial motivations for seeking something new to listen to. Were you really searching for something to make you laugh today – or will you miss out on something important if you don't listen to the latest news podcast? Will you get lost in a deep examination of a true crime case at the expense of peeking into the lives of Hollywood's elite? How can the latest science podcast possibly be more engaging than traveling back through history?
Not to worry, UT Libraries faculty and staff are here to save you from the podcast search rabbit hole. Check out our freshly curated list of recommendations below.
---
Zoe Bastone recommends: Armchair Expert
"Actor Dax Shepard hosts this podcast in which he interviews celebrities, writers, and scholars about the weirdness of the human experience. This show will make you laugh out loud and also make you think."
---
Robin Bedenbaugh recommends: How Did This Get Made?
"This podcast has some great, very funny hosts who spend time deconstructing and making fun of bad and otherwise ridiculous films. I recommend starting with the Megaforce episode, which was recorded live before they started doing the show from quarantine. You should be hooked after that."
---
Max Finley recommends: NPR Tiny Desk Concerts
"For music fans, this podcast broadcasts the ever-popular NPR YouTube music series that brings even the world's biggest artists to an intimate venue that, many times, features acoustic or just different renditions of the songs listeners already love. This podcast gives the listener a private concert that sounds like it's coming from your own bedroom."
---
Niki Kirkpatrick recommends: Sawbones
"This is a lighthearted and witty podcast that shows just how far medical practice has come. Hosts Justin and Dr. Sydnee McElroy are both exciting and informative in nature as they share some of the weird and misguided developments in medicine over time."
---
Please enjoy a few additional recommendations below!
---