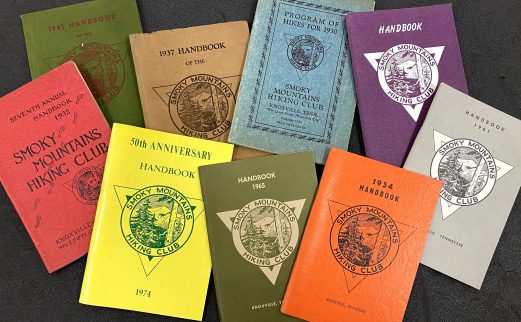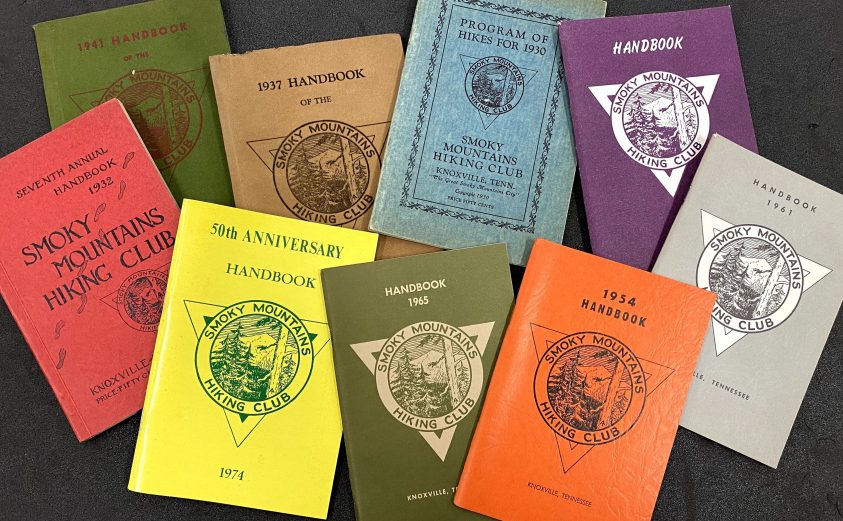 Newly Available: The Records of the Smoky Mountains Hiking Club
To develop opportunities for the enjoyment of the out-of-doors in the form of hikes and outings; to provide for related social and educational opportunities; to encourage and teach out-of-door ethics; to encourage the conservation of woods, waters and wildlife in general; and to acquaint our members and the public generally with the beauty and grandeur of the Great Smokies and other mountains in this section."

The Smoky Mountains Hiking Club Constitution, as printed in their 1974 History of the SMHC, published to commemorate their 50th anniversary.
The Smoky Mountains Hiking Club began in 1924 as an informal hiking program sponsored by the YMCA boys' camp in Gatlinburg, Tennessee. The group outgrew its ties with the YMCA once eligibility for membership expanded and the club's numbers grew rapidly. Over its 90+ years of continued activity, the club has worked to provide social and educational opportunities for those interested in exploring the Great Smoky Mountains, as evidenced by their objectives outlined above. To meet these missions, the group regularly organizes hikes and other outings within the Great Smoky Mountains for its members and the public. Additionally, throughout its existence the club has been active in many conservation efforts, including helping to establish the Great Smoky Mountains National Park, performing Appalachian Trail maintenance within the park, and promoting general wilderness education.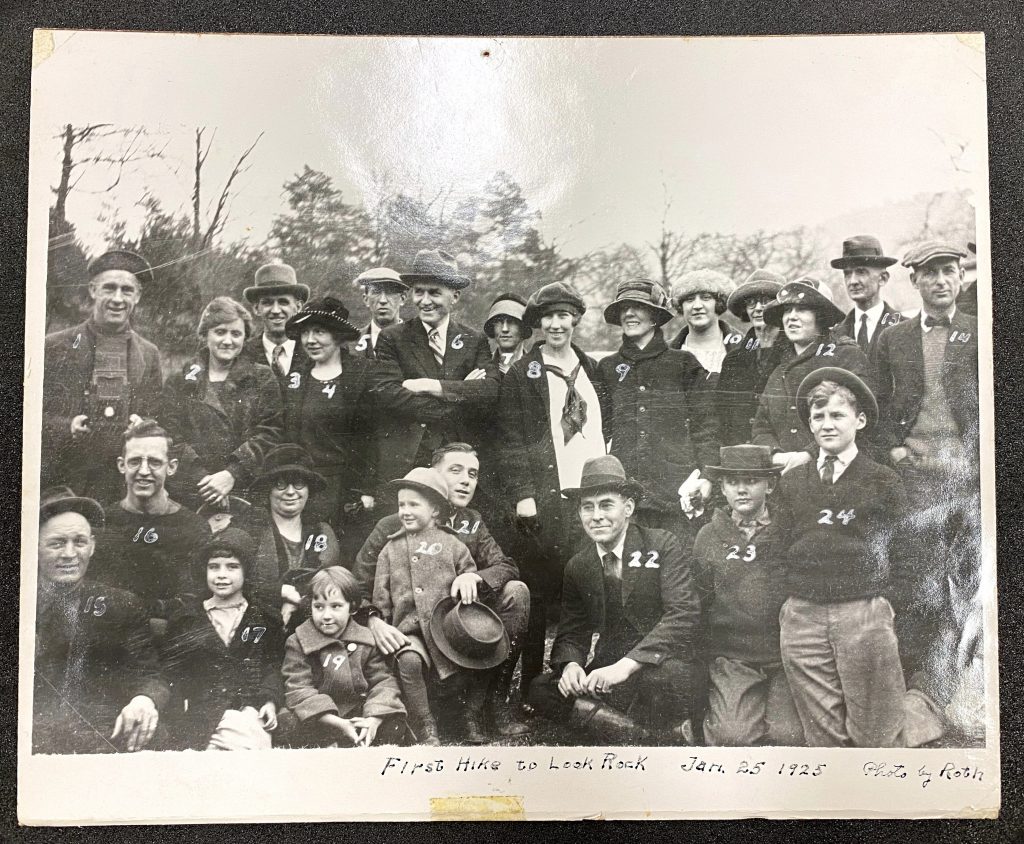 The records of the Smoky Mountains Hiking Club (MS.3936) span 19 linear feet and chronicle the club's life from its inception to the present day. Items in the collection include administrative records such as correspondence, club presidents' papers and notes, and meeting minutes. Also present are publications by the club, such as their annual handbooks (first published soon after the club's inception), which include hiking tips, sample hikes, and recommended supplies, as well as organizational information like membership updates. These materials illuminate the social and educational aspects of the organization over their near-century-long history.
The Smoky Mountains Hiking Club collection not only documents the prolific and enduring activities of this organization but also offers a glimpse into the history and development of the Great Smoky Mountains National Park. This collection supplements others in Special Collections that document the activities of the club and the careers of influential members such as Paul Adams, Albert "Dutch" Roth, and Laura Thornburgh. These records further strengthen our significant collections documenting the history of the Smokies.