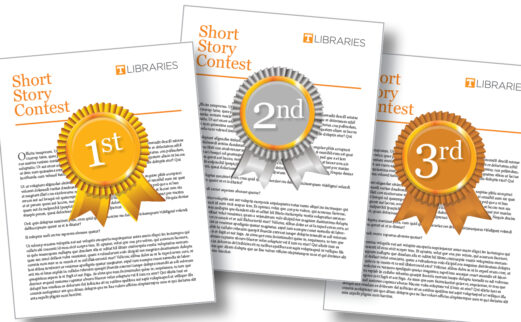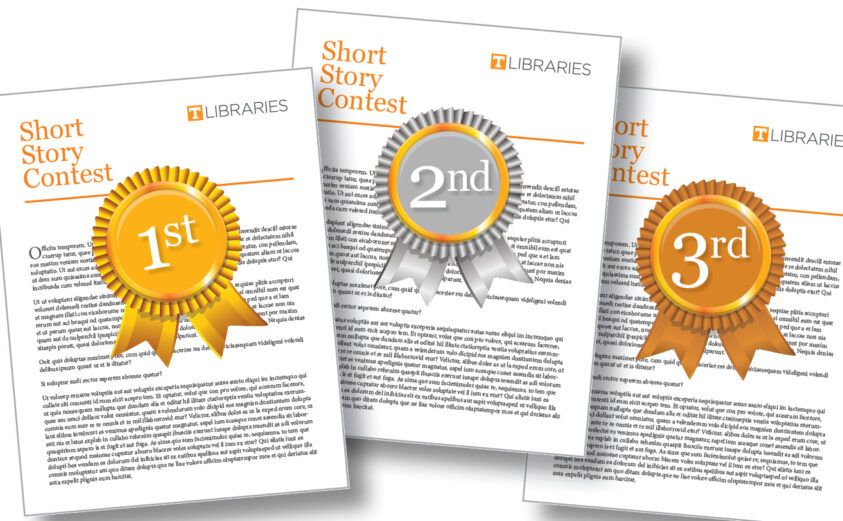 Our short story contest winners are …
National Novel Writing Month (also known as NaNoWriMo) has become an international phenomenon. Each fall, aspiring young writers are challenged to write a 50,000-word manuscript in 30 days. Hundreds of books that began as NaNoWriMo drafts have been traditionally published, including award-winning novels such as Sara Gruen's Water for Elephants and The Night Circus by Erin Morgenstern.
Again this year, the University Libraries engaged UT students in the worldwide novel-writing event by hosting a short story contest. We jumpstarted the short story contest on November 3rd with a "Write-In" at Hodges Library at which we provided prompts to stir our authors' imaginations. Contestants were given one week to complete and submit a short story inspired by one of our prompts:
Prompt #1: You've been recruited into a shadowy organization that handles paranormal and extraterrestrial encounters across the world. You're not a Field Agent — you're the new Head Archivist.
Prompt #2: You live in a busy city, where the sound of traffic is constant. One morning you wake up to complete silence…
Prompt #3: Late at night, at an empty 24-hour laundromat, someone reaches into a dryer to pull the last of their clothes out. Instead, something grabs their arm and pulls them in.
We're pleased to announce the short story winners:
1st Place: "The Archivist" by Maria Kauffman
2nd place: "The Dry Cycle" by Jessica Peters
3rd place: "Some Spin Forever" by Alexandra DeMarco
Honorable mention:
"My Favorite Dryer Portal" by Onyx Bard
"Til Death Do Us Part" by Kat White
The judge for this year's contest was professor Michael Knight, director of UT's Creative Writing Program.
---
Congratulations to each of our writers and all of our sort story winners. Click on the links, below, to read their stories.
"My Favorite Dryer Portal" by Onyx Bard
"Dirty Laundry" by Emily Bargo
"Stolen Silence" by Halle Collins
"At Night Some Spin Forever" by Alexandra DeMarco
[Untitled] by Lauren Eller
"Making Everything Go Silent" by Hailey Gann
"Silence" by Pilar Garcia
"The Archivist" by Maria Kauffman
"10:52" by Devon Marchand
Untitled by Catherine Obear
"The Dry Cycle" by Jessica Peters
"Deception" by Isabella Rutherford
"Under the Bright Lights" by Adrianna Santucci
"The Blackwood Society" by Brittany Soto
"The Peculiar Life of Caroline McFee" by Ava Tanner
"Even Eldritch Monstrosities from Beyond the Stars Need a Hug Sometimes" by Davis Welch
"Til Death Do Us Part" by Kat White