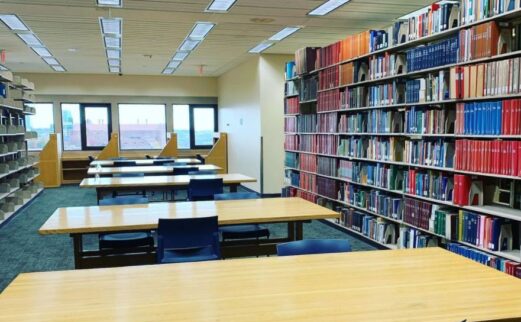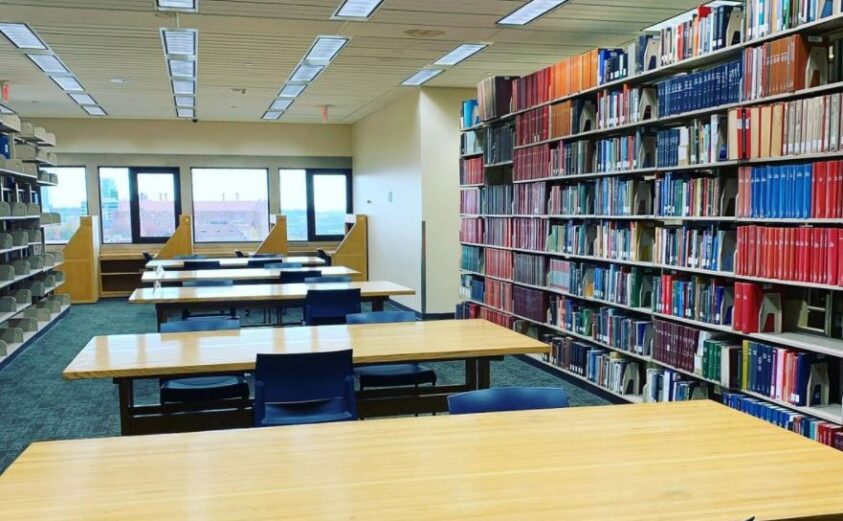 Ten Things Students Should Know About UT Libraries
Summertime is drawing to a close, and while we'll miss it, we can't wait to welcome you back to campus this fall! At every step in your academic journey, the library is here to help you. Whether you're a new Vol or a returning one, here are ten things to help you take full advantage of our library resources as we head into a new school year.
---
Top 5 Things to Know: Undergraduate Students
1. How do I ask a librarian for help?
You can request assistance from a librarian in multiple ways. For in-person support, visit the Library Help Desk, located at the 2nd floor main entrance of Hodges Library. Appointments are available upon request, or pop in as needed. Librarians are also available via email at utlibraries@utk.libanswers.com, via text message at 865-940-0821, or via our online chat portal at www.lib.utk.edu.
2. Where can I take online classes in Hodges?
There are a number of floors throughout Hodges that are conversational and appropriate to take classes (Floors 2, 3, and 6). Keep in mind that you can reserve a group study room if you'd prefer to take online classes with friends or peers.
3. Where are the library printers and how much does it cost to use them?
Both black and white printers and color printers are available on the first floor in the Miles Reading Room as well as in the North and South Commons on the 2nd floor. You must have funds available on your VolCard to use the printers. Pricing as follows:
Black & white single-sided (simplex): $0.03 per page
Black & white double-sided (duplex): $0.03/first side; $0.01/second side
Color letter size: $0.50 per page
Printing is also available at numerous other locations on campus. Find a full list here.
4. How do I search for items in the collection?
Visit lib.utk.edu and click on the search bar to browse our collections through One Search. You can also click on "Our Website" to search the website instead of the collections. To access our digital collections, please visit digital.lib.utk.edu.
5. What are the hours for the Hodges Starbucks?
Starbucks is open 7 days a week from 7 a.m. – 8 p.m. during the fall and spring semesters, with limited hours during the summer. Visit the Vol Dining website for information on holiday closures.
---
Top 5 Things to Know: Graduate Students
1. What are my options if UT Libraries doesn't have an item that I need?
If you've searched the collections and UT Libraries doesn't have an item, we can borrow it from another library through Interlibrary Services (ILS). Visit this page for information on how to request an item through ILLiad.
Additionally, if you are a distance student and need access to UT materials, you can use ILLiad to arrange for home delivery of books and other materials.
2. Where can graduate students study in the library?
Graduate students do have a few reserved spaces in the library. Located in Hodges 131, the Graduate Commons area provides workspaces, dual-monitor computers with specialized software, small-group rooms, and lockers. Grad students can simply swipe in with their VolCard to gain access.
Study carrels are also available for graduate students on floors three through six. They can be renewed annually. Contact the Public Services Desk at 865-974-4351 for more.
3. Who can help me with my research?
Subject librarians and specialists are available as a resource for you. Find a listing here, or if you're not sure, request a consultation. Contact Ask Us Now if you need immediate assistance.
4. What resources are available for grad students who teach?
Subject librarians are also available for teaching support. Additionally, a librarian can visit your class and present to your students on topics such as information literacy, primary sources, and more. Visit our Teaching & Learning page for more.
5. Where is One Stop Student Services located?
Open weekdays from 8 a.m. to 5 p.m., One Stop assists students and their families in person on the ground floor of Hodges Library, by e-mail at onestop@utk.edu, and over the phone at 865-974-1111.
---
Have more questions we didn't answer? Visit the library website for more FAQs and information.