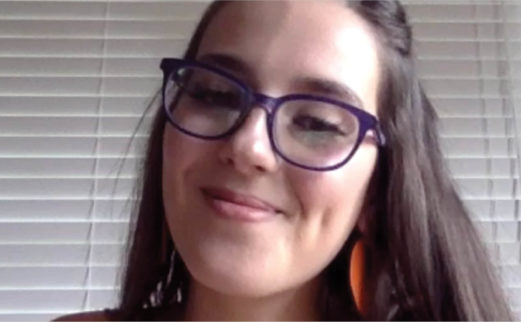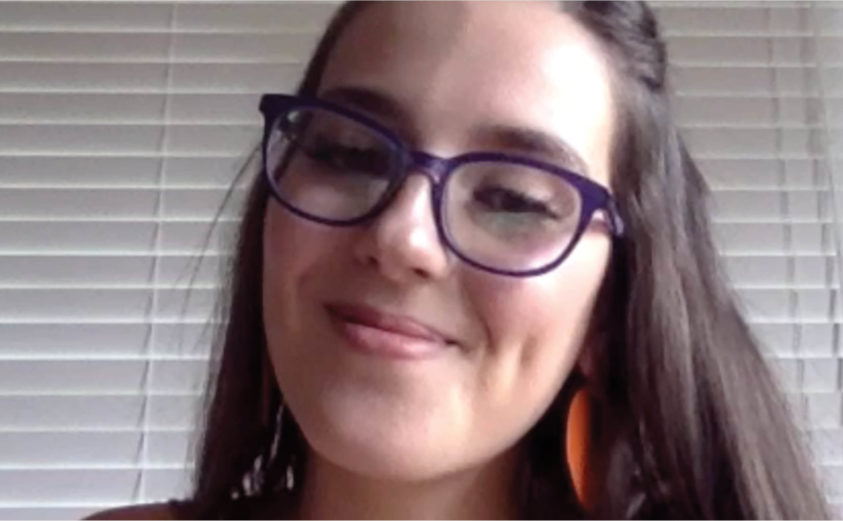 "Thank You" from a Student Worker
Teaching and learning have moved online, and many students are navigating off-campus access to library resources for the very first time. We've redoubled our outreach to students: librarians are Zooming into class sessions, and public services staff chat and text with students until the wee hours of the morning.
We've received many expressions of appreciation from students, including the video message, below, from one of our own student workers, Camden Castagna-McLeod.
Camden has been a student library assistant in our Administration office for the past year. She is a junior in the Interdisciplinary Program in Neuroscience and a member of the elite Student Alumni Associates — a distinct honor that attests to her leadership abilities, academic standing, and sense of school spirit. SAA members make a commitment of service to the university throughout their college careers, serving as hosts at university, community, and philanthropic events.
Our student library assistants continue to work remotely. And they're doing some pretty important work. In addition to their usual clerical duties, Camden and her fellow student worker in the administrative suite, MacKenzie Hudgins, have been writing thank-you notes to donors; compiling a manual of FAQs for new student workers; and creating graphic messages to help library staff acclimate to working remotely and to encourage them to stay connected with colleagues.
Thank you, Camden and MacKenzie, for helping the Libraries' staff remain upbeat in these challenging times.