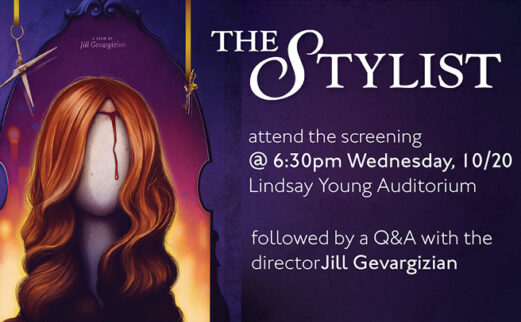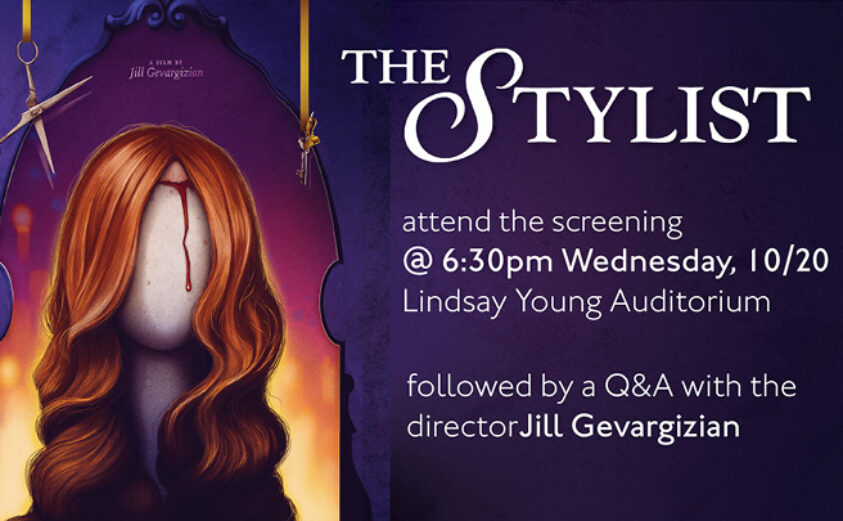 Director of horror film to join screening of "The Stylist"
"The Stylist is about a lonely, awkward, and murderous hair dresser who drugs and scalps her victims, wearing their hair and play-acting their voices…" [Roger Moore on Movie Nation]
Jill Gevargizian, co-writer and director of the film, will join us in person for a live Q&A at a screening of The Stylist, 6:30 p.m., Wednesday, October 20, in the Hodges Library auditorium. The film screening is part of the UT Libraries' Women in Horror celebration and is in partnership with the Knoxville Horror Film Festival. This is an opportunity to view a free screening of a multi-award-winning film and to interact with a horror-loving director-producer. If you're unable to attend the screening in the Hodges auditorium, you can also tune in on YouTube around 8:15 p.m. for a livestream of our discussion with Jill Gevargizian.
Here's what the critics had to say about The Stylist: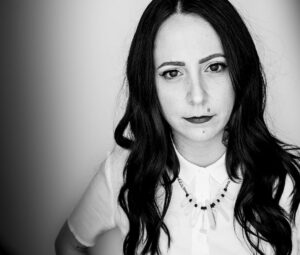 Jill Gevargizian is a director, producer, and writer from Kansas City, Missouri. Much like the protagonist in The Stylist, she was a hairstylist for over a decade. As a child, Gevargizian picked up her dad's camcorder, and the rest is history. In 2012, she decided to bring independent genre films to her hometown by creating a monthly showcase called Slaughter Movie House. Jill has produced many films outside of her own directorial efforts, including John Pata's Pity and Brian Lonano's BFF Girls. Jill didn't start small. Her first film, Call Girl, starred genre-favorites Laurence Harvey (The Human Centipede II) and Tristan Risk (The Editor, American Mary), and her micro-short Grammy was distributed by CryptTV. The Stylist, starring Najarra Townsend, sliced through the competition, screening at the best genre film festivals across the globe and winning 20 awards, including the Jury Award and Audience Choice at Etheria Film Night 2016.
---
*Rotten Tomatoes
**Marisa Mirabal, slashfilm.com
*** Kat Hughes, The Hollywood News