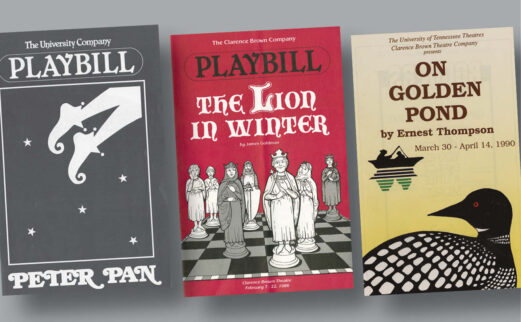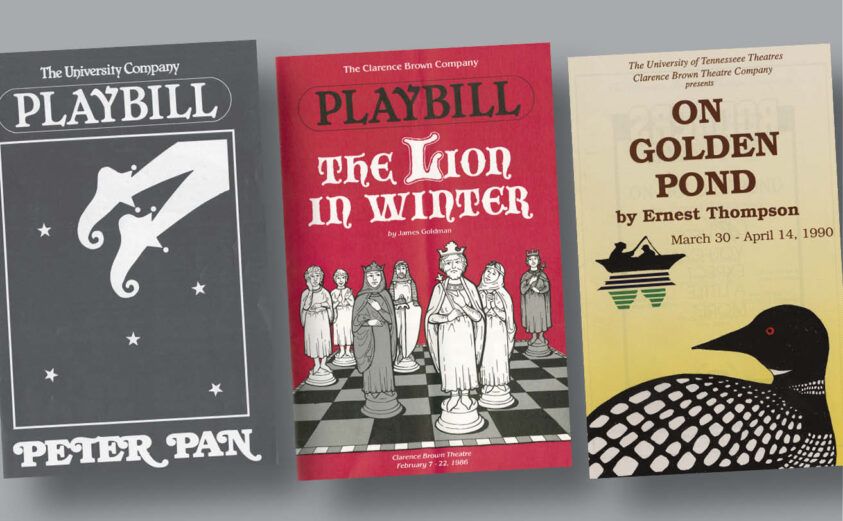 UT Theatre Digital Playbill Collection
Theater groups have been active on the UT campus since the 1830s, in such varied incarnations as the Kit Kat Club, the Rouge and Powder group, and the UT Faculty Players. These early attempts, while important, were ephemeral. It wasn't until the formation of the UT Playhouse in 1936 that theater became a permanent fixture on campus. Since then, theater has developed from informal productions by local campus groups to professional performances by the Clarence Brown Theatre Company.
The UT Theatre Playbill Collection is a visual catalog of UT's theatrical history and contains more than 600 scanned playbills. The collection documents the progression from the UT Faculty Players through the development of the collaborative town-and-gown Carousel Theatre project, to the Clarence Brown Theatre — a professional company started by Sir Anthony Quayle in 1974 and a member of the prestigious League of Resident Theatres (LORT). The playbills showcase UT theater's wide-ranging repertoire, including classical, drama, comedy, and musical theater.