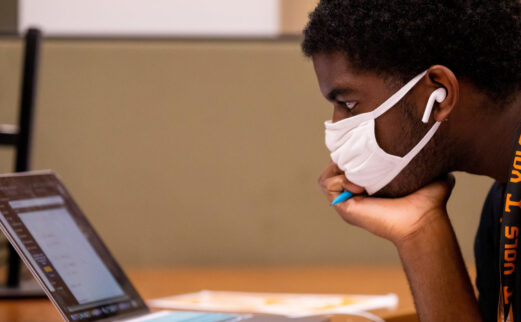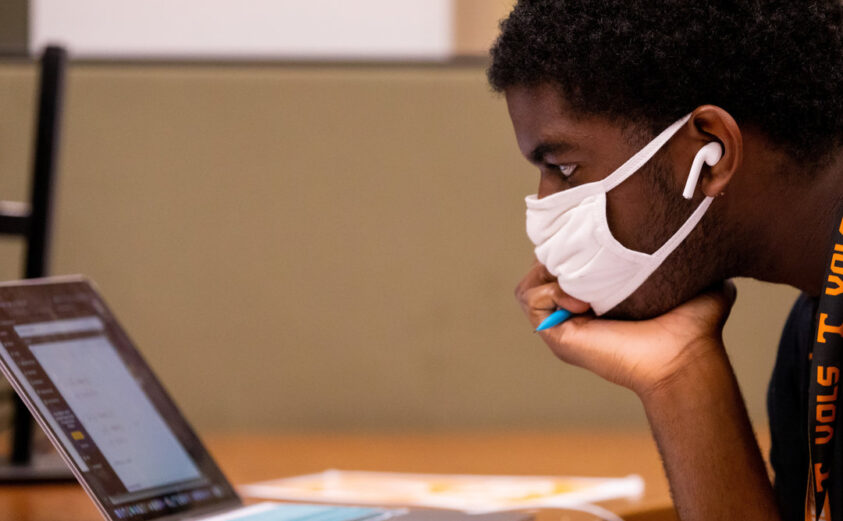 UT Libraries Provides a Virtual Welcome to Graduate Students
At the start of fall semester, as our libraries reopened their doors to patrons, we knew we would need to reimagine annual events that welcome students to the UT Libraries. In doing so, we considered the differing needs of each of the constituencies that the libraries exist to support and how those events would look in a virtual space. Naturally, that includes the unique needs of the University of Tennessee's graduate students.
In past years, UT Libraries has hosted an open house specifically for graduate students at the beginning of the fall semester. This event served as a meet-and-greet opportunity and a chance to interact face to face with librarians. Along with refreshments, attendees received informative handouts tailored to graduate studies.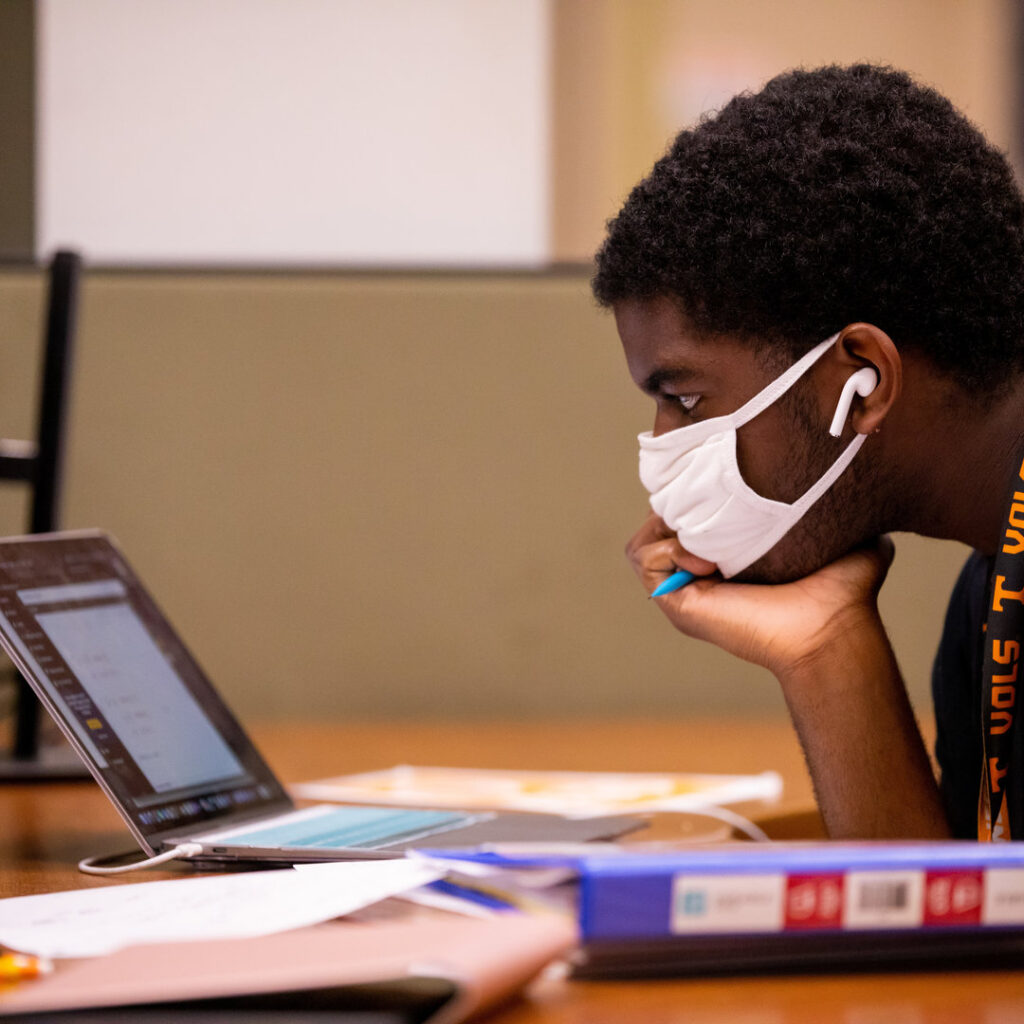 This year's event transitioned online – but had the same goal of explaining to graduate students the role that the library can play in their postgraduate studies.
The Graduate Virtual Welcoming Event was repeated during morning and afternoon sessions on Tuesday, August 25. As graduate students completed their event registration forms, they were asked what they wanted to learn about the libraries during the event. Their input helped event organizers cater the agenda specifically to participants' needs. "They [graduate students] wanted to know so much about the library, especially during these unique times," stated one of the event organizers, Brianne Dosch, social sciences data librarian. "Their responses ultimately shaped the entire structure of the occasion."
The Graduate Virtual Welcoming Event got underway with a 15-minute presentation that drew on the expertise and experience of UT Libraries subject librarians. Subject librarians work regularly with graduate students, so they have a deep understanding of the research skills vital to all advanced studies as well as the specific requirements of the individual graduate programs they serve.
Department leaders from throughout the library contributed their unique messaging for graduate students, as well. All departments of UT Libraries serve our graduate students, and during the virtual graduate welcome event various department heads explained the services and resources offered by their departments.
Once the opening presentation concluded, the event segued to a virtual tour of the UT Libraries website. It was at this point that student participants were shown how to navigate to important resources that had been covered during the introductory presentation and how to find scholarly materials relevant to their research. The subject was well suited to an online learning environment: Our One Search discovery tool is a gateway to millions of scholarly resources, and our extensive database subscriptions make those resources freely available to students from wherever they conduct their research.
The engaging conclusion to both the morning and afternoon sessions was a Q&A session between participants and presenters.
In total, 66 graduate students from 22 different academic departments participated in this year's virtual event — whereas last year's in-person event drew only a handful of participants. "I believe it was easier for us to target graduate students since all of our outreach was done online," explained Dosch. "Offering the event at different times helped increase the participation as well."
The ultimate goal of this virtual welcome event was to inform graduate students that UT Libraries will always show up for them, no matter where they are. In this unique — heavily virtual — fall semester, the planning committee of the Virtual Graduate Welcoming Event believes that their goal was met. Many graduate students were introduced to UT Libraries in a tailored and engaging way.