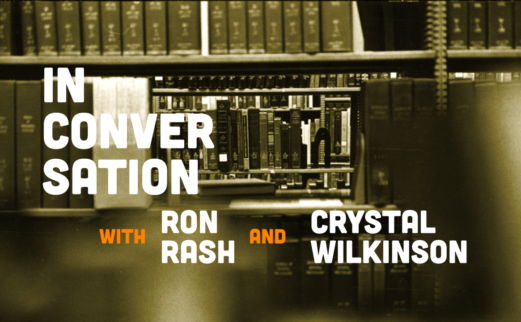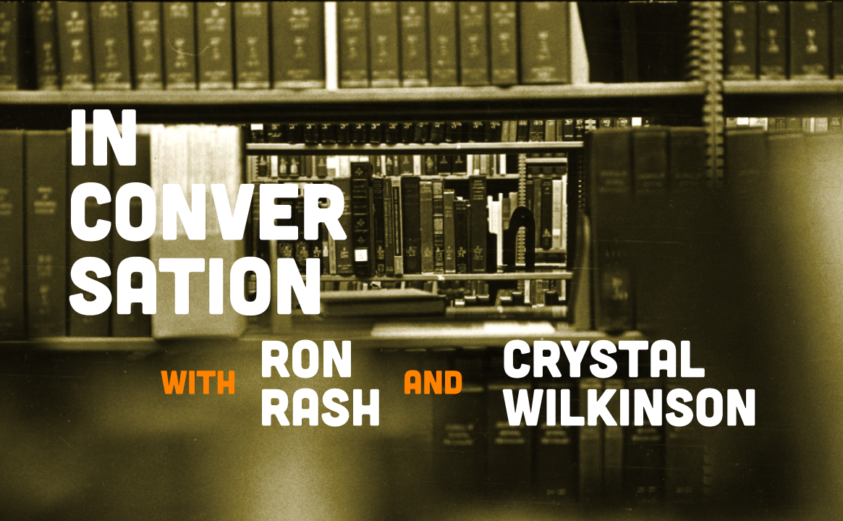 In Conversation: A Virtual Literary Event for All
On Tuesday, August 18, 2020, more than 100 book lovers and library supporters joined the Library Society of the University of Tennessee for its first-ever virtual literary event. In partnership with Union Ave. Books in downtown Knoxville, we welcomed authors Ron Rash and Crystal Wilkinson for a conversation about Rash's newly released collection, In the Valley: Stories and a Novella Based on "Serena."
The Library Society and Union Ave. Books enjoy a longstanding partnership — along with the Friends of the Knox County Public Library — on the annual Wilma Dykeman Stokely Memorial Lecture. As the independent bookstore adapts to the current climate, it has embraced virtual events as a way of continuing to provide the Knoxville region access to world-class authors. The Library Society was pleased to be able to team up with Union Ave. in this new setting.
Ron Rash is the Parris Distinguished Professor in Appalachian Cultural Studies at Western Carolina University, as well as a New York Times-bestselling author. His books Serena and Chemistry and Other Stories were both PEN/Faulkner Award Finalists. In the Valley, which was released on August 4th, promises to be yet another success for Rash. In her recent New York Times review of his new collection, Janet Maslin called Rash "one of the best living American writers." Rash joined us from his home in Clemson, South Carolina.
Crystal Wilkinson is an associate professor of English at the University of Kentucky in the Master of Fine Arts in Creative Writing program. She is the author of short stories, poems, essays, and novels, including The Birds of Opulence, which won the 2016 Ernest J. Gaines Prize for Literary Excellence. Wilkinson attended the event from her home in Lexington, Kentucky.
The largely unmoderated conversation between Rash and Wilkinson gave audience members the chance to feel like flies on the wall as the two colleagues discussed their craft. Rash began by reading an excerpt from In the Valley, and the authors then discussed his motivations for revisiting the character of Serena Pemberton, including the influence of Macbeth on both narrative structure and character development. The conversation continued, weaving through a variety of topics including Appalachian identity, the writing process, and the environment. Davis Shoulders from Union Ave. Books joined the conversation at the end to ask some of the thoughtful questions that audience members submitted via Facebook and YouTube throughout the evening.
While nothing can replace in-person gatherings, one of the unexpected benefits of a virtual event is how it erases geographical barriers. The UT Library Society has members all across the country who often can't join our in-person events in Knoxville, so it was a pleasure to share this experience with our friends near and far. We look forward to more such opportunities in the coming months. In the meantime, please feel free to view the event in its entirety below.