Volunteer Wikipedia Edit-a-thon
On March 16th, 2021, the Volunteer Wikipedia Edit-a-thon took place virtually on Zoom with the aim of addressing representation gaps on Wikipedia. This was the first edit-a-thon organized by the University of Tennessee, Knoxville.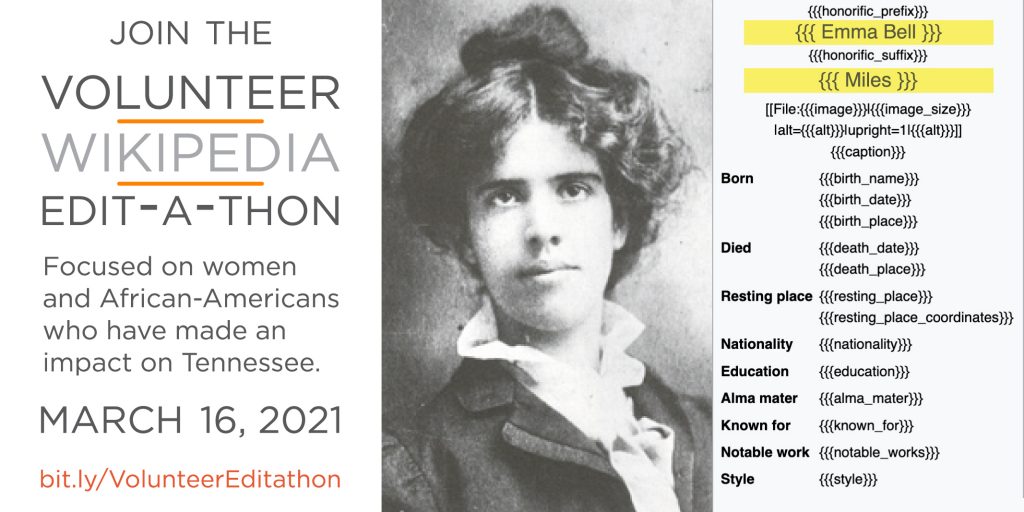 During an academic year defined by both COVID-19 and racism, a virtual event focused on documenting the lives of underrepresented groups seemed to speak to our times. Participants included students, staff, and faculty at the University of Tennessee and Pellissippi State Community College. Over the course of four hours, attendees made a total of 100 edits using open and library resources for reference. In addition, the UT Libraries offered a presentation familiarizing participants with Wikipedia — accompanied by a soundtrack featuring women composers and performers. Attendees expressed appreciation for both "the tutorial and tunes!" A summary of the event, including the usernames of registered participants and statistics for the event, can be found on the Edit-a-thon's dashboard.
The Edit-a-thon's primary goal was to bring attention to women and African Americans who have made an impact on Tennessee history through addressing representation gaps on Wikipedia. Women and people of color are both less likely to be the subject of Wikipedia articles and less likely to act as Wikipedia editors. While Wikipedia strives to be a "comprehensive collection of all of the knowledge in the world," several studies conducted since its founding in 2001 have shown ways in which it falls short of this lofty goal. The gender gap is particularly well documented by both Wikipedia and external organizations. Currently, less than a quarter of all articles on Wikipedia are about women. Wikimedia's 2018 Community Engagement Insights report found that only 9% of editors reported their gender as female. Edit-a-thon participants were eager to take action to begin addressing these discrepancies. One attendee shared that she was "excited to contribute to the exposure of these amazing Tennessee women." In addition to the focus on women of all races, articles on African Americans with ties to Tennessee were also identified for creation and improvement. According to the Black Lunch Table, 77% of Wikipedia editors are white. This majority white authorship contributes to the underrepresentation of people of color within Wikipedia's vast encyclopedia.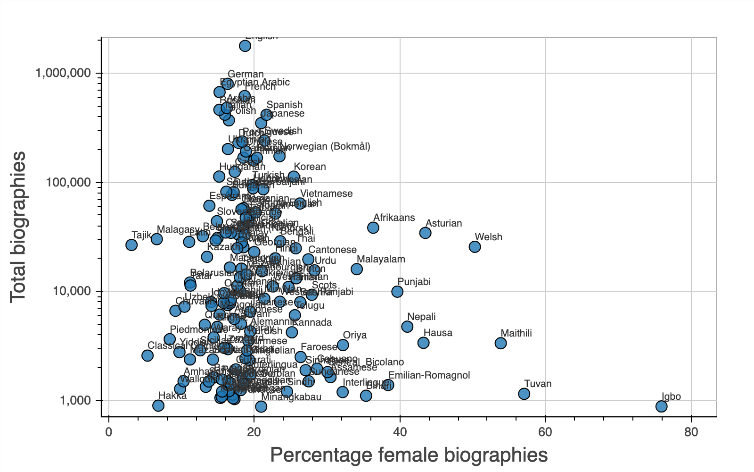 While statistics give an overall picture of the impact made by the event, its true essence is better captured by sharing the names and stories of the individuals who are now more fully represented on Wikipedia due to volunteer editing efforts. One of the most impactful actions is creating an article for someone who does not currently have a Wikipedia article. Names without their own articles on Wikipedia are shared as red links to bring attention to the fact that information is missing and participation from editors is needed. If a new article is created for someone, the name will change from red to blue. This convention for highlighting missing articles inspired Women in Red, a WikiProject focused on gender bias.
During the Volunteer Wikipedia Edit-a-thon, the names of three women and two African American men went from red to blue. Thanks to the volunteer editors, articles for Millie E. Hale, Katherine Talty Kenny, Lucille Thornburgh, Louis Hughes, and Randolph Miller are now freely available on the web. Millie E. Hale (1881–1930) is known for establishing a Nashville hospital that served African Americans who might not otherwise have received needed medical care. Louis Hughes (1832–1913) is the author of Thirty Years a Slave, an autobiography that described his enslavement in Tennessee. Noteworthy achievements of these individuals also include social activism that contributed to women's suffrage and the textile workers' strike of 1934, as well as the founding of Chattanooga's Weekly Blade newspaper. Please read their articles to learn more about their contributions to the state of Tennessee.
Other edits included adding content, citations, and infoboxes to articles. In total, five articles were edited during the event, which included the addition of approximately 4,000 words, 36 citations, and 4 infoboxes. Articles for Bobby Jones, Emma Bell Miles, Virginia Bethel Moon, Josephine Pearson, and Eveyln Scott were all enhanced through these additions. Images depicting the individuals being described were also added for three articles. These images allow people to literally become more visible. As our bodies and the decisions we make concerning dress and hairstyles help shape our identities, it is fitting that this visual information is also included on a person's Wikipedia page.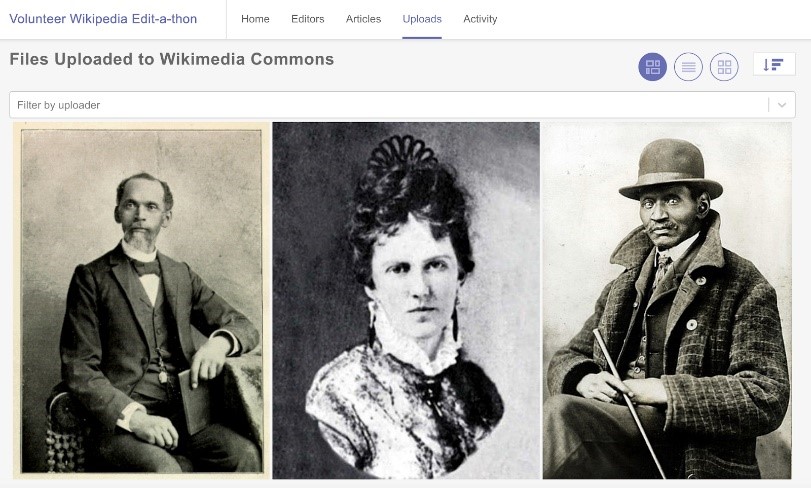 While a great deal was accomplished in a single afternoon during the Edit-a-thon, a stand-alone event has limited impact. The good news is that Wikipedia is always open for editing and is accessible to newbies and pros alike. Whether you have the time to write a complete article from scratch or can just manage to add a single well-researched sentence, all efforts contribute to a better Wikipedia. Consider taking part in an upcoming Edit-a-thon or adding content for one of the Tennesseans identified on the Volunteer Edit-a-thon's list. The next time a Google search for general information sends you to Wikipedia, take a second to evaluate the resource. Before accepting the content at face value, think about what kind of information is present and what is missing.
---