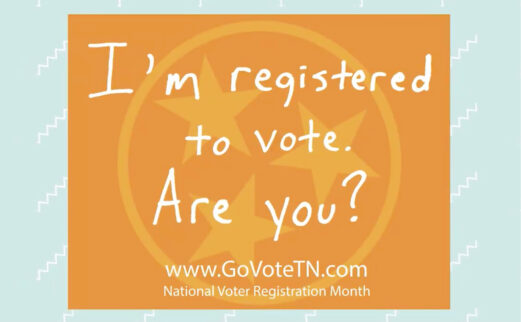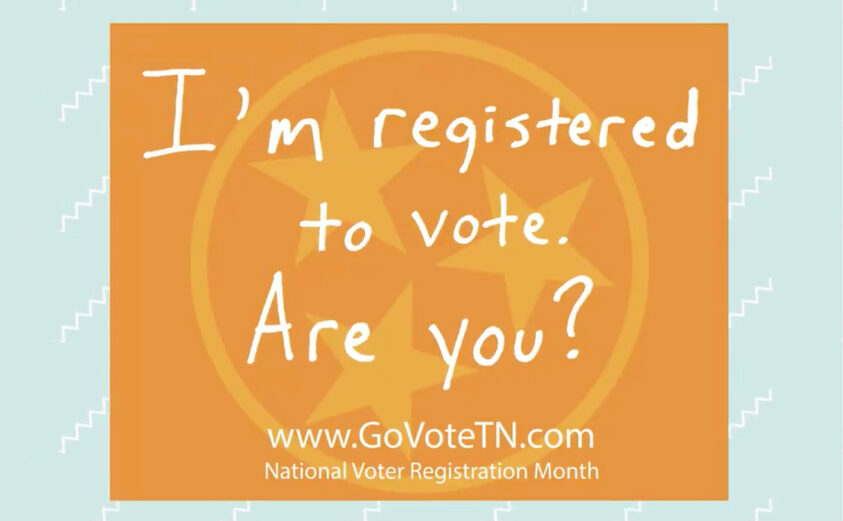 We're proud to say that the efforts of library staff had a significant impact on the number of UT students voting in the general election of November 2020.
Although the early voting site located at the Howard H. Baker Jr. Center for Public Policy was open for only four days, 4,651 citizens cast their ballots at the on-campus site — more than 1,000 voters per day! (According to data released by the Knox County Election Commission)
That on-campus polling station was established thanks to the lobbying efforts of a Vols Vote coalition, led by librarian Donna Braquet. The Vols Vote group also conducted an intensive voter education campaign to register new student voters and to make sure they were fully informed about voting requirements.
Without those efforts, many students may have shown up at polling places intending to present their university IDs for identification — but student IDs are not a valid form of voter identification in Tennessee.
The group set up a Vols Vote website with voting information (visited by almost 2,500 potential voters prior to election day) and provided students with regular encouragement and reminders. Vols Vote social media included a steady stream of messages and information-packed graphics, such as the lively short video, below, created by a staff member from the Libraries' Studio, that packs a ton of information into 39 seconds!
University faculty want their students to be well informed and politically engaged. Braquet and biology professor Karen Lloyd created a Vols Vote Faculty Ambassadors program that recruited a faculty member from each department to send periodic messages to their students.
Both before and after election day, the university was dedicated to increasing voter awareness and engagement. Prior to the election, the Baker Center hosted candidate forums. Following voting day, the Office of the Dean of Students facilitated an open dialogue on the election as part of its discussion series on challenging and timely campus topics.
The Libraries' campaign to register student voters actually started several years ago, and more than thirty library staff members have participated in those efforts. We held drop-in workshops and staffed information tables. Public service desks at each of our libraries maintained deposit boxes to collect completed voter registration forms, which were then hand-delivered to the Knox County Election Commission. During Knox County's 2020 early voting period, the Libraries' task force even hosted a "Ride the Trolley to the Polls" field trip.
Indeed, our entire campus made a concerted effort to help UT students participate in our democracy.
The Vols Vote coalition is eagerly awaiting a report from the National Study of Learning, Voting, and Engagement that will provide a detailed breakdown of student voting demographics, including the percentage of UT students who voted — and even which colleges can claim bragging rights to the greatest number and highest percentage of voters. We will post some of that information here, when available.