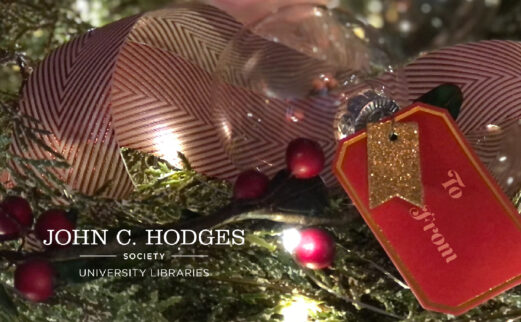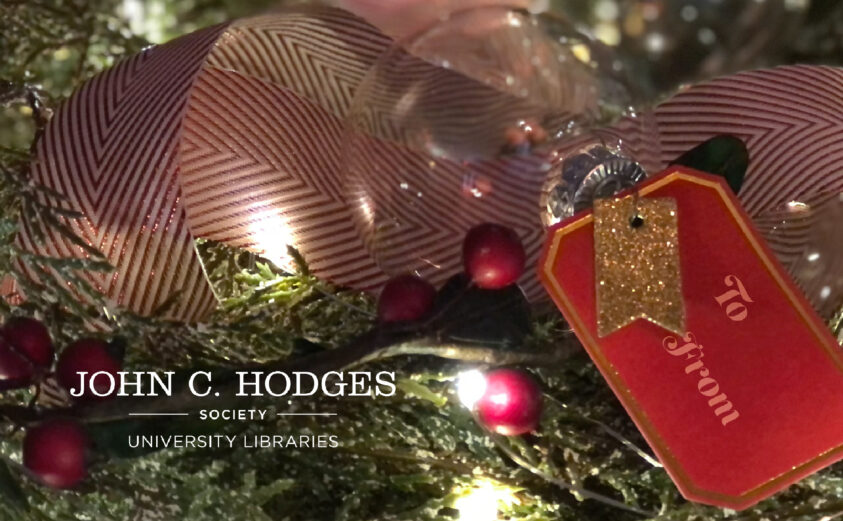 A John C. Hodges Society Membership: The Gift That Lasts All Year
Are you looking for a gift for the Library Lover in your life? A 2023 membership in the John C. Hodges Society may be just the thing. Hodges Society members receive invitations to special events, a monthly e-newsletter subscription, and a print copy of our annual Library Development Review. Additionally, supporters at the Members Circle level are entitled to borrowing privileges at all UT Libraries branches, Scholars Circle members will receive an invitation to our exclusive John C. Hodges Society tailgate party, and Dean's Circle members will receive a coupon for the bookstore. To purchase a membership for yourself or the library lover on your list, we invite you to use this link.
In addition to the tangible benefits a Hodges Society membership provides, you will join a club of fellow advocates who share your appreciation for the intangible benefits an academic library offers. Hodges Society members promote open access to information, appreciate research and scholarship, and have a passion for learning.
A note about year-end giving:
Should you wish to make an additional gift in 2022 (either through a membership gift, renewal, or otherwise), I encourage you to review the information on the university's year-end giving website. To receive 2022 tax credit, mailed checks must bear a 2022 postmark, online credit card donations must be completed by 11 pm on December 31, 2022, and gifts of stocks or securities should be initiated before December 23, 2022. If you have questions about year-end giving, please contact Stacy Palado at spalado@utk.edu or 865-974-0055.
A note of gratitude:
Thank you for everything you do for the UT Libraries throughout the year. Our faculty, staff, and students are immensely grateful for your support. I wish each of you blessings for a prosperous and fulfilling 2023.