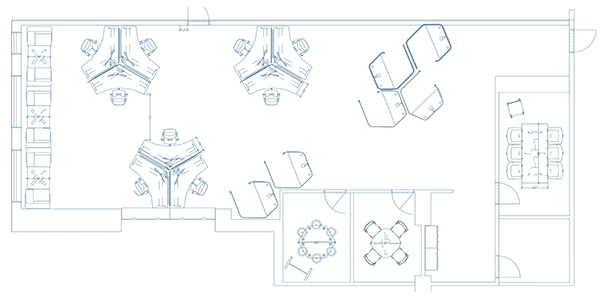 In 2019, the University Libraries will cut the ribbon on a Graduate Commons that will support the unique needs of graduate students.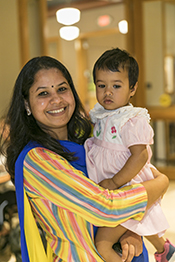 The original Commons — a bustling, energizing workspace that fills almost the entire second floor of Hodges Library — remains highly popular with students. But graduate students' needs are distinctly different from those of undergraduates. Often, graduate students juggle research and writing with teaching and family obligations. In surveys and focus groups, graduate students have stated a desire for their own dedicated space, a place where they won't have to compete for resources while managing tight schedules. They have asked for library furniture — such as adjustable height desks, ergonomic chairs, and computers with large or dual monitors — to ease a workday that can include extended periods of time working on dissertations or analyzing data.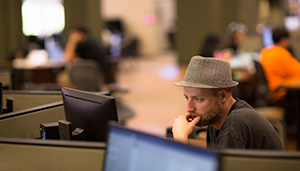 A new Graduate Commons, to open soon on the Hodges Library first floor, will satisfy many of these unmet needs while helping graduate students find a sense of community with their peers.