New Digital Collection: Smokies Photos, Film Clips Set to Music
The University of Tennessee, Knoxville, Libraries has created an online digital collection of photos and home movies of the Smokies taken in the 1940s,'50s, and '60s by a Townsend businessman. Folksongs performed by local musicians have been added to the originally silent film clips.
Watch and listen: Views of Gatlinburg in 1941.
[Music recorded by Chris Durman (guitar) and Steve White (mandolin), January 2015.]
The William Derris Collection, comprised of 334 slides and twelve film clips, is available online for free at http://digital.lib.utk.edu/derris.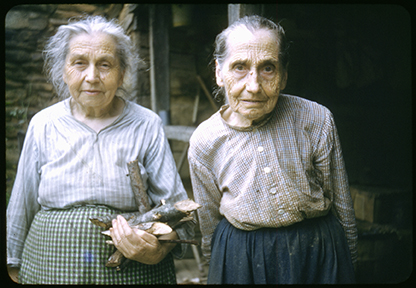 William Derris, owner of the Derris Motel in Townsend, Tennessee, crisscrossed the Great Smoky Mountains by automobile, recording the people and scenery in both slides and silent film. He used the images and films to entertain and inform the guests at his motel. Derris's images document landscapes, flora, wildlife and people in and around the Great Smoky Mountains National Park, including Townsend, Tuckaleechee, Cades Cove, Wears Valley, Little Greenbrier and Fontana.
Approximately 4,400 slides and eight reels of 8mm film shot by Derris were donated to the UT Libraries. The film footage was first digitized, and then the most interesting Smokies content was excerpted to create shorter clips.
Chris Durman, librarian at UT's George F. DeVine Music Library, selected appropriate traditional songs to enhance the film clips and recruited local musicians to record the tunes. Steve White (on mandolin), Leslie Gengozian (violin) and Chris Durman (guitar, banjo, harmonica), performed the 16 public domain folksongs that were added to the film clips. The songs are all traditional Southern Appalachian tunes that were played in the Great Smoky Mountains region, according to folksong collectors.
The William Derris Collection is the latest in a growing list of digital photograph collections created by the Great Smoky Mountains Regional Project that cover more than 100 years of life in the Smokies.
The Great Smoky Mountains Regional Project, an undertaking of the UT Libraries, provides support for researchers at all levels who study the Smokies and the surrounding communities. Learn more about the project at http://lib.utk.edu/smokies.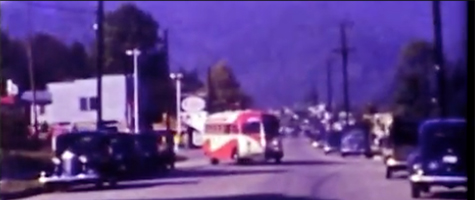 [clear]