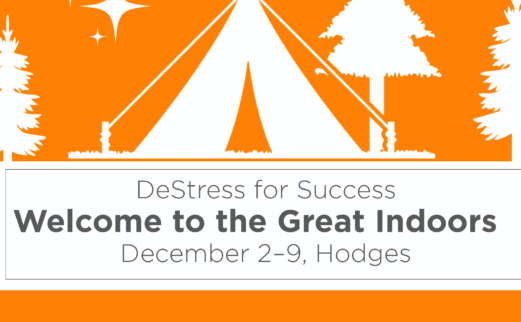 Destress for Success at UT Libraries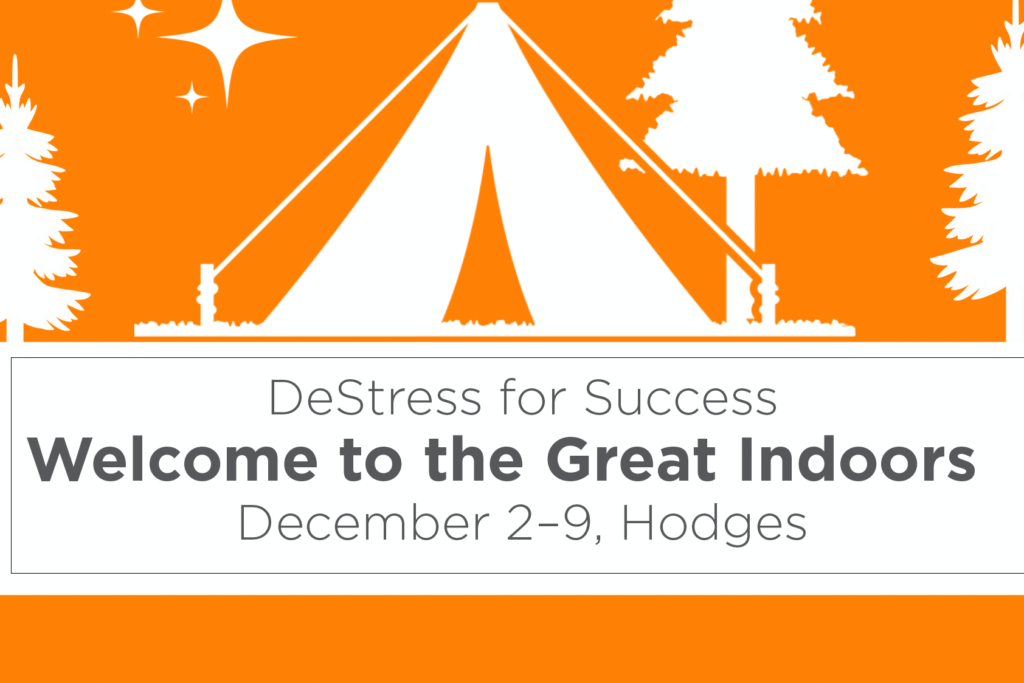 Beginning Thursday, December 2 through Thursday, December 9, 2021, UT Libraries will offer a wide variety of activities and events for all Volunteers as part of its annual Destress for Success week. We welcome students to the great indoors and encourage study breaks when possible through the below activities.
At John C. Hodges Library, relax by:
Go fishing – virtually – in room 209
Transport yourself to another place when you watch a nature documentary in room 212
Relax by a campfire while enjoying a snack in the Mary Greer Room (across from public services)
Gaze at the stars on Wednesday, December 8 at 7:30 pm (space is limited – registration open now)
Take fun photos in The Studio
Pet a pup or two when the HABIT dogs visit.
…and so much more!
At Webster C. Pendergrass Agriculture and Veterinary Medicine Library, enjoy:
Arts and Crafts
Board games of all types
A virtual campfire
Snuggle up with a pup when the HABIT dogs visit.
At George F. DeVine Music Library, check out:
Adult coloring books
A Quote Wall
Coffee, tea, and snacks
For detailed event information and current updates on Destress for Success week, please visit calendar.utk.edu.