Echoes of War: UT Libraries Exhibit Opening and Lecture on February 1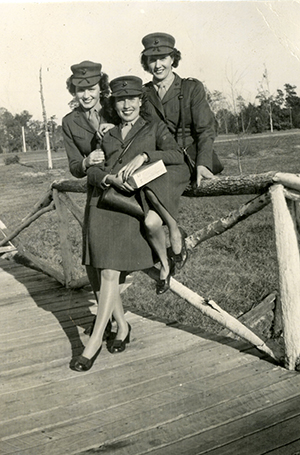 The University of Tennessee Libraries holds thousands of unique documents and artifacts relating to America's participation in World Wars I and II. A carefully curated selection of those materials is on display at the Elaine Altman Evans Exhibit Area in UT's John C. Hodges Library during the spring semester.
You are invited to a reception and lecture to mark the unveiling of the exhibit, Echoes of War, on Thursday, February 1. The reception begins at 5:30 p.m. in the Jack E. Reese Galleria on the first floor.
Vejas Liulevicius, Director of the Center for the Study of War and Society, will deliver a lecture, "Echoes of War: Human Experiences during WWI and WWII," at 6:30 p.m. in the Lindsay Young Auditorium.
His lecture will discuss the concept, practice, and terrible human cost of "total war" globally in the twentieth century. At stake is understanding the links between World War I, World War II, the Cold War, and conflicts that continue today.
We hope to see you at our reception and lecture. Please RSVP to mvenable@utk.edu or 865-974-6903.
Parking will be reserved in Staff Lot 12, Melrose Avenue, in front of Hodges Library.