Exhibit Features Knoxville-born Writer James Agee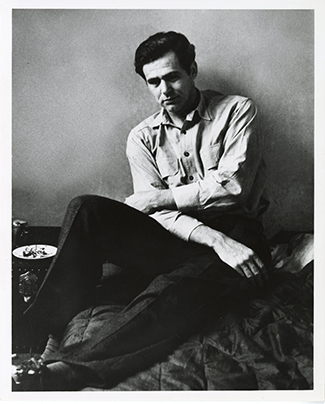 The work of Knoxville-born writer James Agee is featured in an exhibit in the John C. Hodges Library. Agee was a master of many literary forms, and the display highlights his fiction, poetry, and screenwriting, as well as his creative non-fiction.
James Agee (1909-1955) is perhaps best known for his Pulitzer Prize-winning autobiographical novel, A Death in the Family, which takes place in Knoxville and closely mirrors Agee's own experience of losing his father in a car accident at the age of six. Agee's original manuscript in the UT Libraries' Special Collections revealed that the posthumously published novel had been heavily edited by Agee's publisher. In 2007, UT English professor Michael Lofaro published a reconstructed edition of Agee's original text.

Agee spent much of his early career as a book reviewer and film critic for Time and The Nation. He later became a screenwriter, working on Hollywood movies (The African Queen, 1951; The Night of the Hunter, 1955), documentary film (The Quiet One, 1948), and television (the Mr. Lincoln series).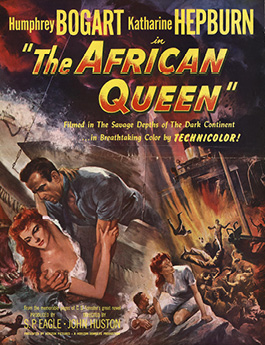 During the Depression, Agee and photographer Walker Evans traveled across the South, living among poor tenant farmers and documenting their lives. Agee and Evans initially undertook the journey to produce an article for Fortune magazine, but their project evolved into a 400-page book, Let Us Now Praise Famous Men. Breaking with traditional reporting, Agee inserted himself into the narrative, prefiguring the subjective perspective of New Journalism.
The UT Libraries' Special Collections holds the largest and perhaps most significant collection of James Agee material in the world, including drafts of A Death in the Family and Let Us Now Praise Famous Men, drafts of film scripts, and hundreds of letters to and from Agee. Because of Agee's scriptwriting, that correspondence includes letters from film industry giants such as Charles Laughton, John Huston, and Charlie Chaplin.
The exhibit, Make A New Beginning: The Work of James Agee, will be on display through June 2019 in the reading room of the Betsey B. Creekmore Special Collections and University Archives, 121 Hodges Library.