Graduate Commons offers quiet or group study—and a sense of community
The new Graduate Commons in Hodges Library is now officially open.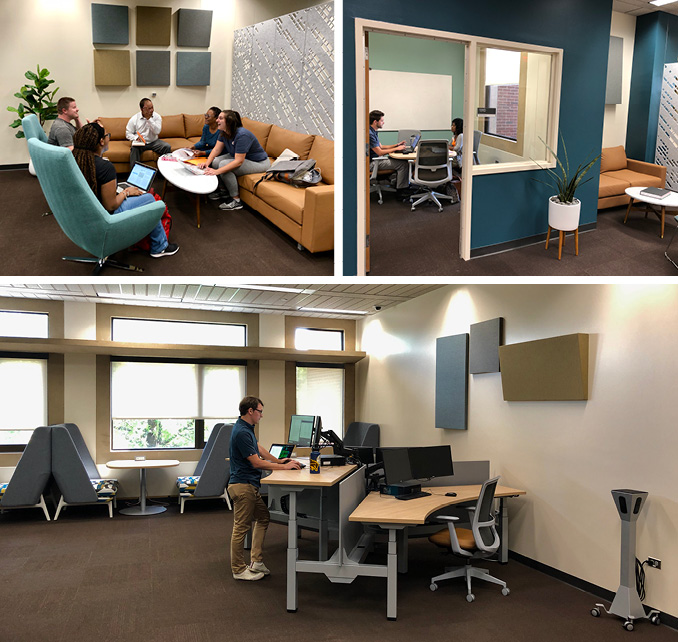 The new commons — just for graduate students — offers ready access to technology and a quiet space for research. It is also a space where grads can meet students from other graduate programs and learn about current research in other disciplines.
The Graduate Commons is furnished with adjustable-height desks, ergonomic chairs, and lounge areas with sofas—features to ease a workday that can include extended periods of time working on dissertations or analyzing data. The new space supports scholarly work by providing computers with powerful processors and dual monitors, specialized software, small-group rooms, and a large presentation room that can host a dissertation defense. There are even small amenities such as a phone charging station and a bank of lockers. Grad students just need to swipe their VolCards to gain access to the new space located in 131 Hodges Library.