Jill Bialosky at Writers in the Library, Feb. 26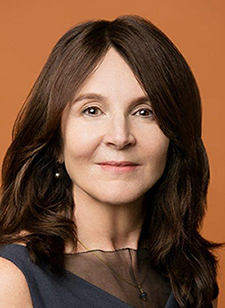 On Monday, February 26, poet and editor Jill Bialosky will read as part of UT's Writers in the Library reading series.
Jill Bialosky is the author of four acclaimed collections of poetry, most recently The Players; three critically acclaimed novels, most recently, The Prize; and a New York Times bestselling memoir, History of a Suicide: My Sister's Unfinished Life. Her poems and essays have appeared in The New Yorker, The Atlantic Monthly, Harper's, O Magazine, The Kenyon Review, Harvard Review, and Paris Review, among others. She co-edited with Helen Schulman the anthology Wanting a Child.
Bialosky is an Executive Editor and Vice President at W. W. Norton & Company. In 2014 she was honored by the Poetry Society of America for her distinguished contribution to poetry.
Jill Bialosky's newest memoir, Poetry Will Save Your Life, looks at poetry as a means of working through personal loss and tragedy. Of the book, The Washington Post states that it "demonstrates how poems can become an integral part of life. It also suggests, on every page, the wisdom and deep compassion that make Bialosky a longtime editor at W. W. Norton, a tremendous asset both to readers and other writers."
The reading begins at 7 p.m. in the Lindsay Young Auditorium of the John C. Hodges Library. The event is free and open to the public; all are encouraged to attend. 
The mission of Writers in the Library is to "showcase the work of novelists, poets, and other literary craftsmen." Some of the best voices in contemporary literature are invited to read. The series is sponsored by the UT Libraries and the Creative Writing Program in association with the John C. Hodges Better English Fund. 
For more information, contact Erin Elizabeth Smith, Jack E. Reese Writer-in-Residence at the UT Libraries, at esmith83@utk.edu or visit http://library.utk.edu/writers for a complete schedule of Writers in the Library readings for the 2017-2018 academic year.
###
Facebook: Writers.in.the.Library
Twitter: utklibwriters