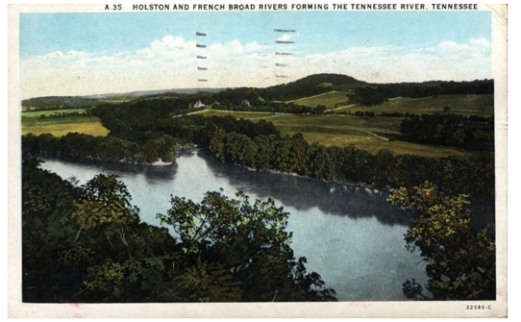 Lecture and Book Signing: Modern Appalachian Topography
For generations, we've all been told that the Great Smoky Mountains are among the oldest mountains in the world. But research by UT Knoxville geologist Robert D. Hatcher Jr., published in a new book by John E. Ross, Through the Mountains: The French Broad River and Time, reports that the mountains we see today are only 5 to 10 million years old, not 260 to 300 million years old as commonly stated.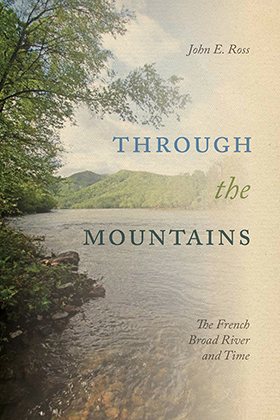 Join us on Tuesday, April 5, 2022, from 5:30 p.m. to 7:00 p.m. for a lecture and book signing with geologist and professor emeritus Robert D. Hatcher Jr. and author John E. Ross. The talk will take place in the Lindsay Young Auditorium of Hodges Library. Ross will be available to sign books after the presentation, and light refreshments will be served.
Robert D. Hatcher Jr. has studied the evolution of the Great Smokies and the adjacent Blue Ridge for more than 40 years. For his research, Hatcher was awarded the Penrose Medal by the Geological Society of America.
John E. Ross was raised in Knoxville and became fascinated with the Smokies and the region's Native people. Now residing in Asheville, North Carolina, Ross reread Wilma Dykeman's classic The French Broad, a natural and cultural history of the French Broad River's watershed. Since its publication in 1955, two generations of scholarship have revealed new facts about the watershed Dykeman knew so well.
The lecture is presented by the University of Tennessee Press, publisher of Through the Mountains: The French Broad River and Time. To learn more about the book, visit utpress.org.
Pre-registration for this lecture and book signing is suggested. A portion of book sales for pre-registrants and those purchasing tickets will be a tax-deductible contribution to the UT Libraries. For those wishing to attend the lecture without purchasing a book, tickets are free for members of the John C. Hodges Society of the University of Tennessee Libraries and for university students; a $5 donation is suggested for other attendees. To learn more about the event or reserve your spot, visit alumni.utk.edu/utpresslecture