Wilma Dykeman to be Honored with Lecture and Forum, April 7-8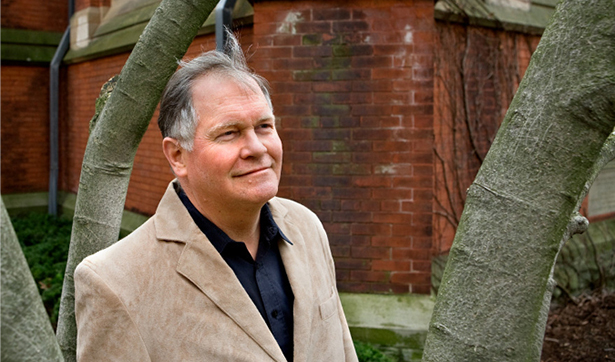 Robert Morgan, the acclaimed author of Gap Creek and The Road from Gap Creek, will speak about the impact of Willma Dykeman's fiction and non-fiction in his own work at the beginning of a two-day tribute to Dykeman on April 7 and 8.
The events are sponsored by the Library Society of the University of Tennessee and the Friends of the Knox County Public Library.
 
Morgan will deliver the Wilma Dykeman Stokely Memorial Lecture at the Bijou Theatre on Thursday, April 7, at 7 p.m. to honor Dykeman as a novelist, journalist, educator, historian, and environmentalist.  
 
The following morning, a panel of experts on Appalachian literature and culture will discuss Dykeman's far-reaching contributions to our region. The forum will be held from 10 to 11:30 a.m. on Friday, April 8, in UT's John C. Hodges Library. Both events are free and open to the public, but registration is requested for the evening lecture on April 7 at s.lib.utk.edu/robertmorgan.
Dykeman, a native of western North Carolina and longtime resident of Newport, Tennessee, wrote about the Appalachian South in novels, nonfiction works, and as a Knoxville News Sentinel columnist for more than 40 years. The French Broad, her 1955 book on the history, culture, and economics of the mountain region, addressed environmental topics seven years before the publication of Rachel Carson's Silent Spring.
The French Broad was awarded the first Thomas Wolfe Memorial Literary Award in 1955. In 1957 Neither Black nor White, a study of Southern racism co-authored with her husband, James R. Stokely Jr., received the Sidney Hillman Award for the best book of the year on "world peace, race relations or civil liberties."
Dykeman received many awards and recognitions during her lifetime, including serving as honorary state historian for 20 years. Dykeman died in 2006, and continues to receive honors posthumously for her environmental legacy and her contributions to literacy.
Robert Morgan is the author of fiction, nonfiction, and poetry. His novel Gap Creek was a New York Times bestseller, and his sequel, The Road from Gap Creek, won the 2014 Thomas Wolfe Memorial Literary Award. He is the author of Boone: A Biography — another national bestseller — as well as 15 books of poetry. Morgan is Kappa Alpha Professor of English at Cornell University.
In 2015, the UT Libraries added the Wilma Dykeman and James R. Stokely, Jr. Papers to its Special Collections. Visitors to the Hodges Library on April 8 can view material from those papers in the Special Collections exhibit area. A breakfast reception in the Jack E. Reese Galleria begins at 9 a.m., followed by the panel discussion in the Lindsay Young Auditorium at 10 a.m.
More information about the Robert Morgan lecture is available at http://www.knoxfriends.org/robert-morgan.