UT Libraries Hosts High School Students for BOSS Hands-On STEM Conference
By Megan Venable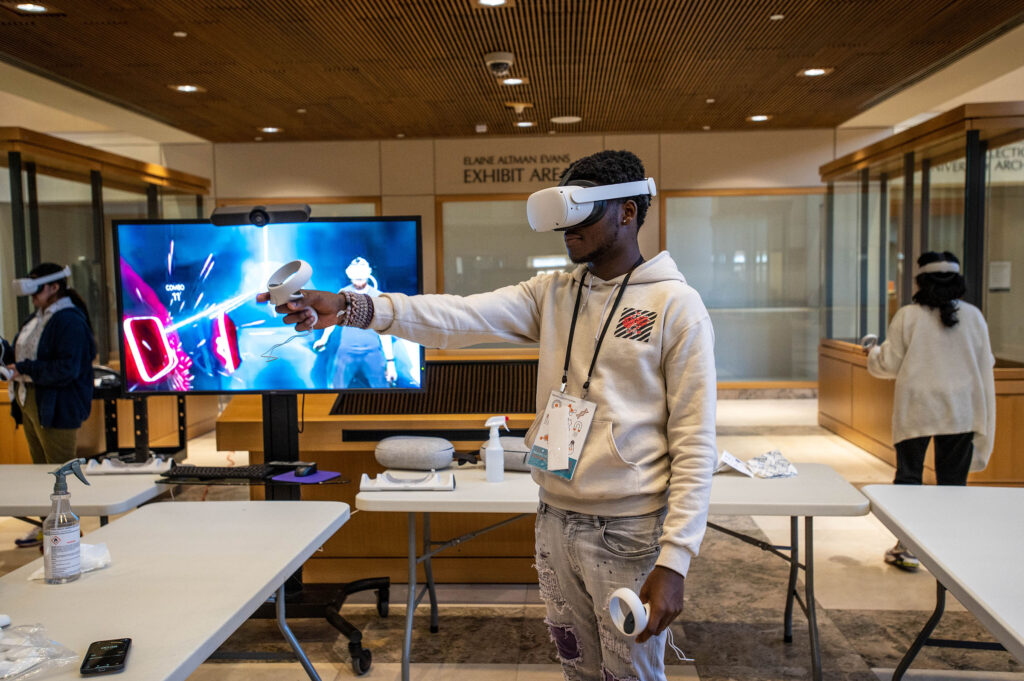 About 140 high school students showed up early one recent morning to experience Big Orange STEM Saturday (BOSS) at the John C. Hodges Library. BOSS is a day-long professional conference that gives students the exclusive opportunity to meet with STEM professors and local collaborators and interact with them to learn more about what careers they may pursue in STEM disciplines.
The theme of the January 21 conference was "The STEM Guardians of the Galaxy." Seven presentations were offered to students, and they were encouraged to attend two on topics that included collaborative artificial intelligence for dementia care, using STEM as a path to college and how to program your own STEM superhero.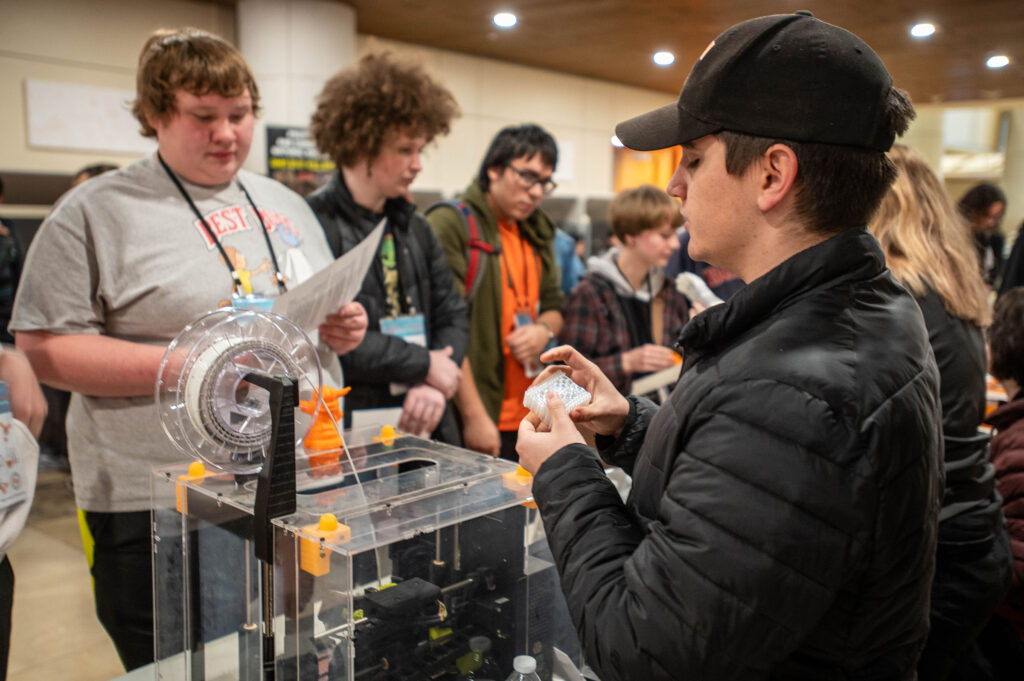 Between sessions, exhibitors lined the Galleria and students mingled among UT representatives from the Department of Entomology and Plant Pathology; Department of Mechanical, Aerospace, and Biomedical Engineering; Department of Nuclear Engineering; and Pre-College Research Excellence. All exhibitors provided hands-on research connection with unique experiences with live bugs, programmable robots and virtual reality simulations.
"BOSS creates educational opportunities for students and helps them imagine the possibilities for themselves in the field of STEM," said Thura Mack the Libraries' coordinator of Community Learning Services and Diversity Programs, which hosted the event. "BOSS also helps students see the library in a different way producing knowledge. We're more than just books. As a result, students become producers of knowledge and they can share their STEM knowledge with others."
Laura Knight of the Tickle College of Engineering was the event's co-coordinator.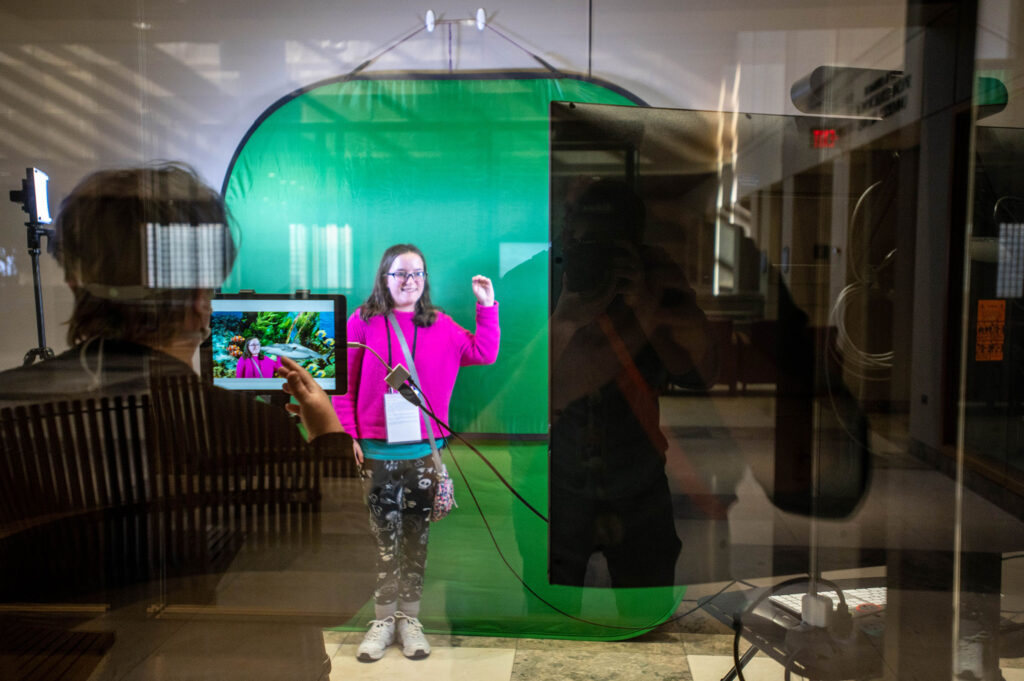 Among the guests were UT alum and social media influencer Camille Bergin, also known as "Galactic Gal"; and keynote speakers from Tennessee Lunabotics, a group of undergraduate students working on degrees in STEM, which include Michael Fox, Makayla Mckinney, and Srikar Rairao.
In addition to the presentations, exhibitions and keynote address, students were invited to experience a mainstay of college life: a trip to the cafeteria for their midday meal.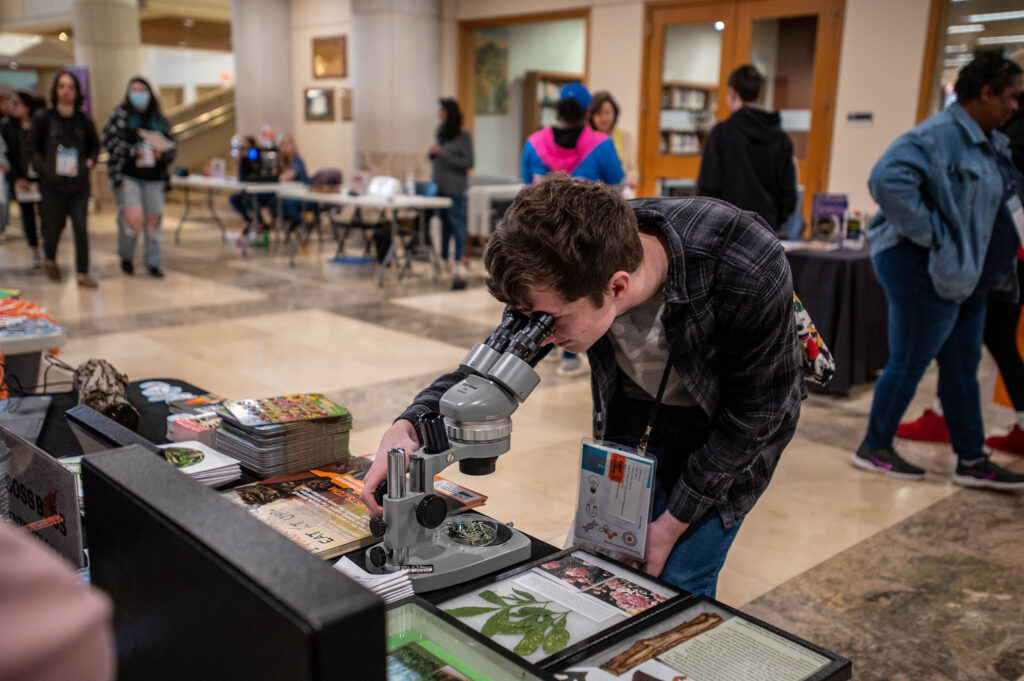 BOSS is an annual conference for students in UT's College Access and Persistence Services. The unit supports outreach services that help students overcome social, academic, financial, and cultural barriers in higher education. The vision for BOSS is to bring information on STEM careers and exposure to university life to historically underrepresented populations, and get students excited about STEM and being a Vol.
The event is a collaboration between university partners, East Tennessee school systems and the community.