UT Libraries Now Holds Archive of Cartoonist Paige Braddock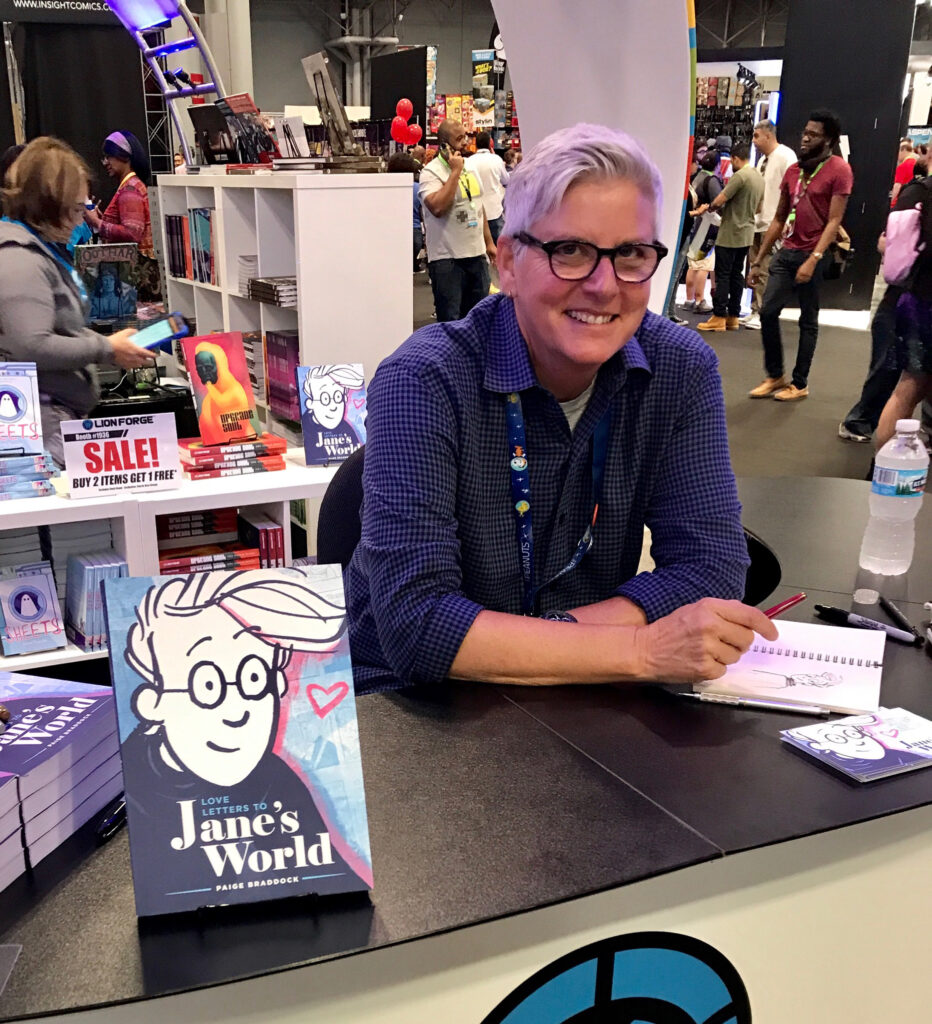 The University of Tennessee Libraries has acquired the papers of critically acclaimed cartoonist and distinguished UT alum (Knoxville '85) Paige Braddock.
The majority of the artwork now in the Betsey B. Creekmore Special Collections and University Archives pertains to Braddock's award-nominated comic strip, Jane's World. The comic strip, which featured a young gay woman living in a trailer with her roommate, pushed the boundaries of comic-book storylines when it appeared on the web in 1998. In 2001, Jane's World became the first gay-themed comic to receive online distribution by a national media syndicate in the United States.
In 2006, Braddock was nominated for an Eisner Award, the highest honor in the comic industry, for best writer/artist in the humor category. In 2019, Love Letters to Jane's World, Braddock's anthology of Jane's World stories and love letters from fans, was selected as a Lambda Literary finalist for best LGBTQ graphic novel.
Braddock is also the creator of a line of graphic novels for children, the Stinky Cecil series, and co-creator (with Jason McNamara) of the science fiction graphic novel series The Martian Confederacy.
Braddock is currently chief creative officer at Charles M. Schulz Creative Associates, the organization that oversees the art and editorial content for all licensed Peanuts products worldwide.
Braddock graduated from the University of Tennessee in 1985 with a Bachelor of Fine Arts in illustration and graphic design. During her time at UT, she produced a comic strip for the student-run newspaper, the Daily Beacon.
In 2014, Braddock returned to UT to accept an Accomplished Alumni Award in recognition of her success and distinction in her field. The cartoonist also has established a scholarship at her alma mater. The Paige Braddock Graduate Award supports graduate students in UT's School of Art, giving special consideration to women artists.
The Betsey B. Creekmore Special Collections and University Archives now holds an ample collection of black-and-white pen-and-ink drawings, cover art, watercolors, print proofs, and thousands of original pen-and-pencil panel drawings, covering Braddock's work from the early days of her career through 2018.
For further information on the Paige Braddock collection, contact the Betsey B. Creekmore Special Collections and University Archives at 865-974-4480 or special@utk.edu.