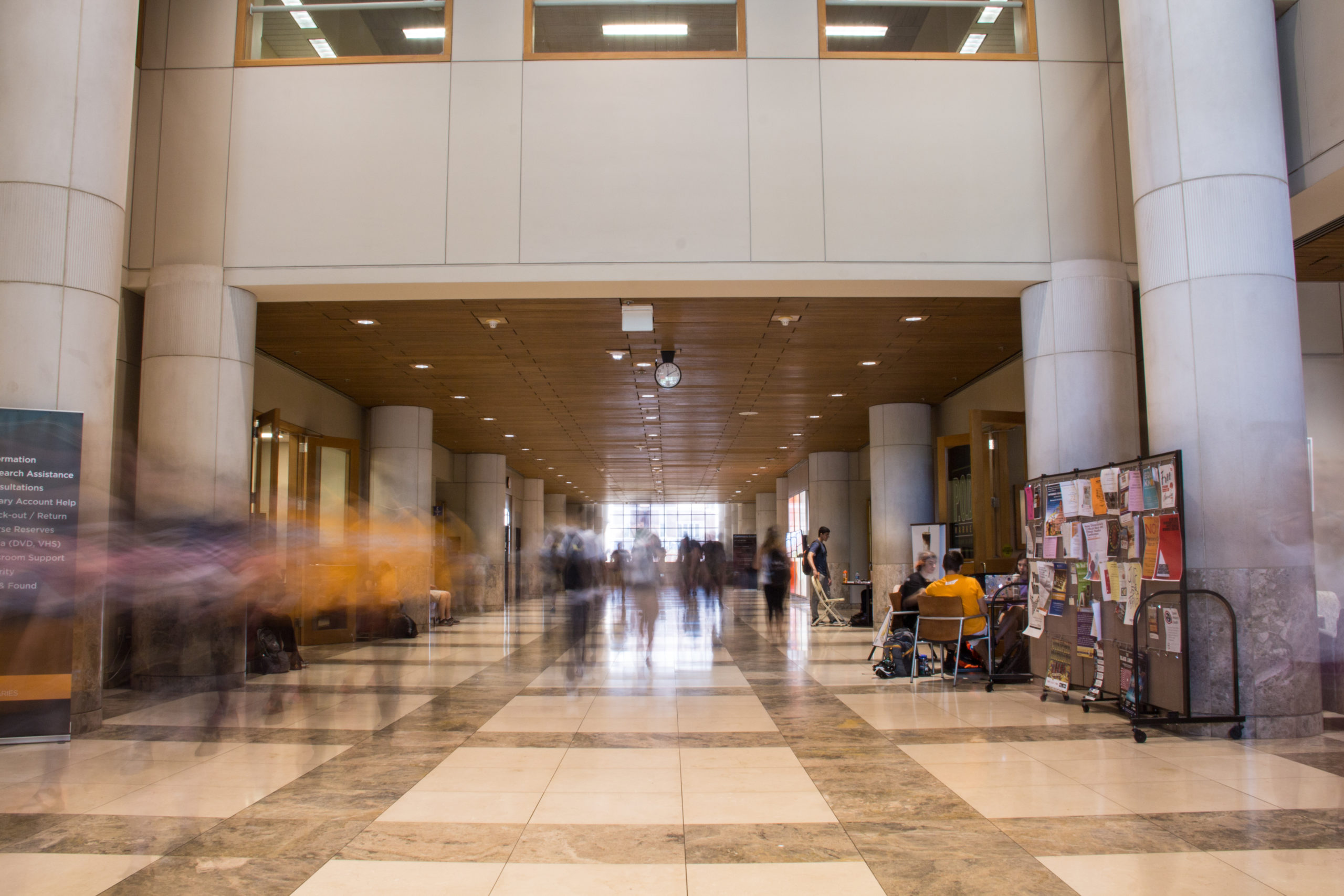 UT Libraries Zoom Backgrounds
Missing your favorite study or work space at the UT Libraries? Add a background to your next Zoom meeting or study session in honor of National Library Week – and beyond!
Instructions for Use
Click the "select" button to save your favorite background below. On your next Zoom session, click the up arrow next to the "Stop Video" function and select "Choose Your Virtual Background." Select the "+" button to upload your library image and choose your background. Be sure to uncheck the "Mirror My Video" box prior to heading back to the main screen.