UT Press Wins Book Awards
Two books published by the UT Press in 2020 have won national book awards. A Smoky Mountain Boyhood by Jim Casada received the bronze medal for Best Regional Non-Fiction for the Southeast in the 2021 Independent Publisher Book Awards contest. Stephen D. Cox's Civil War Flags of Tennessee won the Army Historical Foundation's 2020 Distinguished Writing Award for a reference book.
The Independent Publisher Book Awards (the "IPPYs") are intended to bring increased recognition to the exemplary titles published by independent and university presses. Commenting on his IPPY award, Jim Casada said, "Since the two books finishing ahead of it were written by a former Pulitzer Prize winner and the wife of famed writer Wendell Berry, this old hillbilly felt pretty good about the recognition."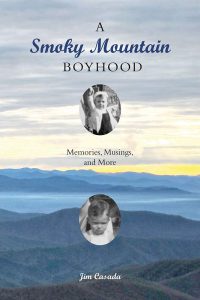 In A Smoky Mountain Boyhood, Casada pairs his gift for storytelling and his training as a historian to produce a highly readable memoir of mountain life in East Tennessee and western North Carolina. His stories evoke a strong sense of place and reflect richly on the traits that make the people of Southern Appalachia a unique American demographic. Born in Bryson City, North Carolina, Casada grew up in a time and place where families depended on the land and their community to survive. Many of the Smoky Mountain customs and practices that Casada reflects on are gradually disappearing or have vanished from our collective memories. In this memoir, he discusses traditional folkways; hunting, growing, preparing, and eating wide varieties of food available in the mountain region; and the overall fabric of mountain life.
Jim Casada was, until his retirement in 1996, a professor of history at Winthrop University. He is the author of seventeen books on history, the great outdoors, hunting, and fishing.
The Army Historical Foundation preserves and promotes the history and heritage of the American soldier through historical educational, artistic, and research programs. The foundation's annual awards program recognizes books that have made a distinctive contribution to US Army history, such as Stephen D. Cox's exceptional reference work, Civil War Flags of Tennessee.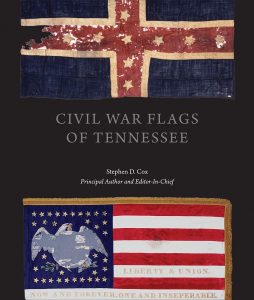 Civil War Flags of Tennessee provides information on all known Confederate and Union flags of the state and showcases the Civil War flag collection of the Tennessee State Museum. The volume includes interpretive essays by well-known scholars such as Greg Biggs, Robert B. Bradley, Howard Michael Madaus, and Fonda Ghiardi Thomsen that address how flags were used in the Civil War, their general history, their makers, and preservation issues, among other themes.
Complete with nearly 300 color illustrations and meticulous notes on textiles and preservation efforts, this volume is much more than an encyclopedic log of Tennessee-related Civil War flags. Stephen Cox and his team also weave the history behind the flags throughout the catalogues, including the stories of the women who stitched them, the regiments that bore them, and the soldiers and bearers who served under them and carried them.
Recently retired, Stephen D. Cox dedicated thirty-four years to the Tennessee State Museum, having curated six major exhibitions in multiple capacities during his time there.
UT Press, a division of the University of Tennessee Libraries, produces original scholarship and provides the academic community, as well as the general reading public, with unique and important works that would not necessarily be printed by commercial publishers.