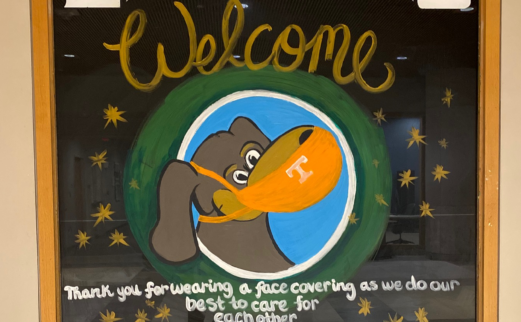 Welcome Week Festivities Reimagined
As UT Libraries prepared to open its doors to students at the start of the fall semester, our team of dedicated faculty and staff was hard at work. We wanted to ensure that students had an opportunity to learn about the plentiful resources and services available at the libraries — and to have fun doing so. We reimagined some of the more hands-on events from previous Welcome Weeks and created a few new activities, featuring a combination of in-person and digital interactions, as outlined below.
---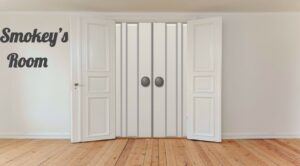 Virtual Escape Room – "Where's Smokey?" Someone has kidnapped him and is keeping him in an undisclosed location. Virtually move through the stacks to find clues, walk across campus to solve puzzles, and decode messages to find the culprit and save Smokey! Do you have enough Volunteer spirit to free Smokey and outwit his captor? Find out during Welcome Week through our new Virtual Escape Game. The first 50 students to complete the game will be entered in a drawing for library swag. Complete the game any time between August 11 and August 17. After August 17, the early birds will be notified when to pick up their prizes. Visit tiny.utk.edu/smokeysroom to play the game and claim your prize!
---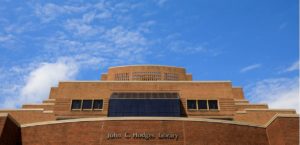 No-Touch Tour – Before heading over to Hodges Library, visit our YouTube channel for a virtual tour of the building, and how to navigate its physical spaces. While visiting Hodges Library, be sure to take note of current information and upcoming library events, available to view on the digital signs on each floor.
---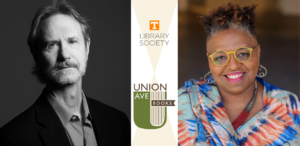 In Conversation with Ron Rash and Crystal Wilkinson – The UT Library Society, in partnership with Union Ave Books, hosted this live online event on Tuesday, August 18, at 7 p.m.  In Conversation featured a discussion between authors Ron Rash and Crystal Wilkinson. If you weren't able to attend, please check out the full broadcast here.
---
Welcome Week is always a memorable and engaging time for both new and returning students. It is our hope that the comradery typically created during these events will continue in our unfamiliar new environment — all while sharing the much-needed information on "How to Library" this fall semester!