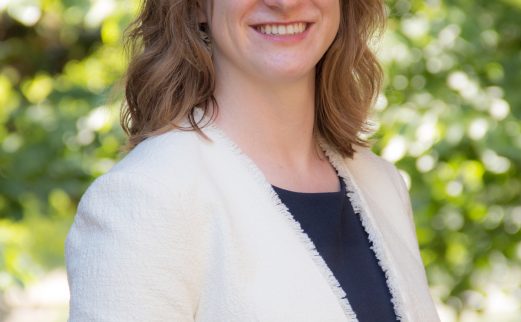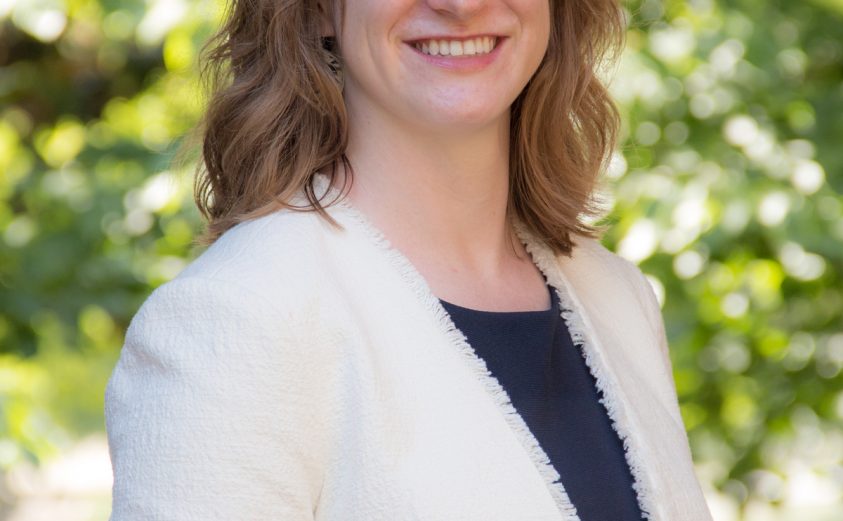 People of Pendergrass: Isabella Baxter
Agriculture and Natural Resources Librarian, Isabella Baxter, enjoys the opportunity to interact with many students, faculty, and staff from the Herbert College of Agriculture, UT Extension, and UT AgResearch. Check out her story below before your next research consultation (and be sure you're ready to talk movies!).
---
Can you share a bit about your educational background?
I received my Bachelor's degree in English from Gettysburg College in PA. From there, I went to Syracuse University and earned my Masters of Library and Information Science. I started my job at Pendergrass Library in July 2017.
At Gettysburg, I worked as a student worker in the library for three years, including two summer semesters. In that role, I did almost everything. I worked at the circulation desk, shelving, processed interlibrary loan requests, and so much more. While studying at Syracuse Library, I worked the circulation desk and then transitioned to graduate reference assistance. Additionally, I had a library internship at Le Moyne College in Syracuse where I did prep work for instruction and research.
Does Pendergrass have any similarities to libraries you frequented as a student?
Pendergrass is different from other libraries I frequented due to it being a branch library. However, Gettysburg had only one campus library and it did feel similar in retrospect. Being on the smaller side, both are welcoming and have a very tight-knit community.
What was your first visit to Pendergrass Library like?
My first visit was during my interview process. It was very different from Hodges Library. It was very comforting to stand in the middle of the space and to be able to see everything. I was immediately drawn to the opportunity to know my collection intimately, and to know everyone in the library well. I knew that I would get to see the same students regularly. Overall, it just seemed so welcoming, small, and quiet.
What is one thing that you wish all of UT knew about Pendergrass Library?
I think the answer to that is pretty simple: we exist! Everyone can use our spaces and our resources. Pendergrass is a hidden gem. I think the challenge is just getting the word out. Once students discover us, they typically don't share us. We are such a quiet space and people want to keep their favorite study spaces to themselves.
Can you share a project or initiative that you have worked on during your time at Pendergrass Library that you are most proud of?
Agriculture generates a ton of data and such a broad variety of data due to the diversity of the field itself. I've been focused on trying to generate awareness throughout the Ag campus about our data services. A lot of times Ag campus students aren't aware that they can use the services at Hodges since they view it as a separate library. Pre-pandemic, I invited data librarians to our space as part of Data/GIS day. They joined us to talk about their services with Agriculture students and faculty. During the pandemic, we transitioned to a webinar opportunity for the Agriculture research team and the data team at Hodges.
Additionally, I was able to work with the UT Libraries Special Collections and Digital Initiatives team to digitize some of the Agriculture research serial publications. For so long, they simply sat on our stacks and were hard to find. The digitization of these resources has helped to make them more accessible and useful for so many more people and organizations.
Check out Tennessee Farm News, Tennessee Farm and Home Science, and the University of Tennessee Extension Special Circulars to learn more.
When you aren't working at Pendergrass, where would we find you?
I love watching movies. I look forward to going to the movies again someday. For now, I rely on streaming options. I also enjoy knitting and going for walks on the area greenways.
What are you most looking forward to when it comes to Pendergrass and moving forward into the future?
I'm looking forward to working on and creating opportunities and events that will draw people into the library, especially as construction completes and we're in a post-pandemic world.
---
Ready to learn more about how Isabella can support your work? Check out her LibGuides and contact information here.