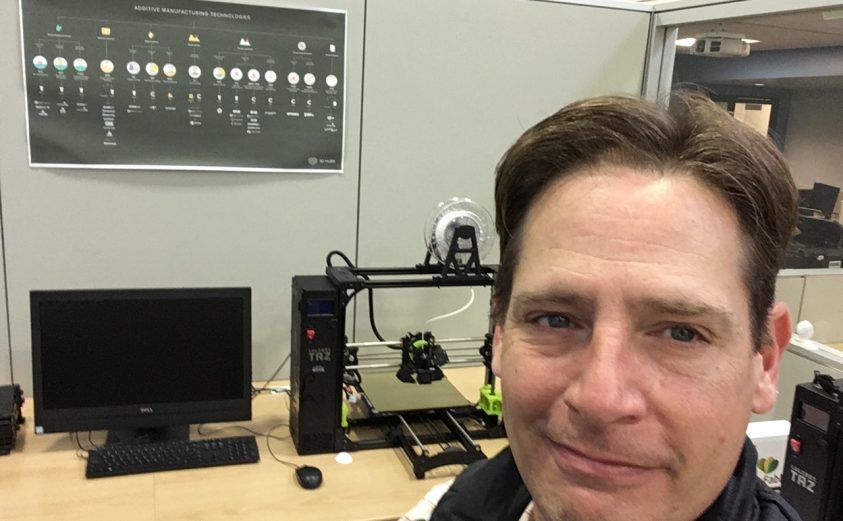 People of Pendergrass: Richard (Richie) Sexton
If you've ever requested or partnered with a staff member on a 3D printing project at Pendergrass Library, chances are you have worked with Richard (Richie) Sexton. Having worked at this specific library for over 20 years, he's seen Pendergrass grow and shift in response to the ever-changing support and services needed by our students and faculty to ensure their success. Learn a bit more about Richie and his current role as Pendergrass Library's Information Technologist below.
---
Can you tell us a bit about your college experience?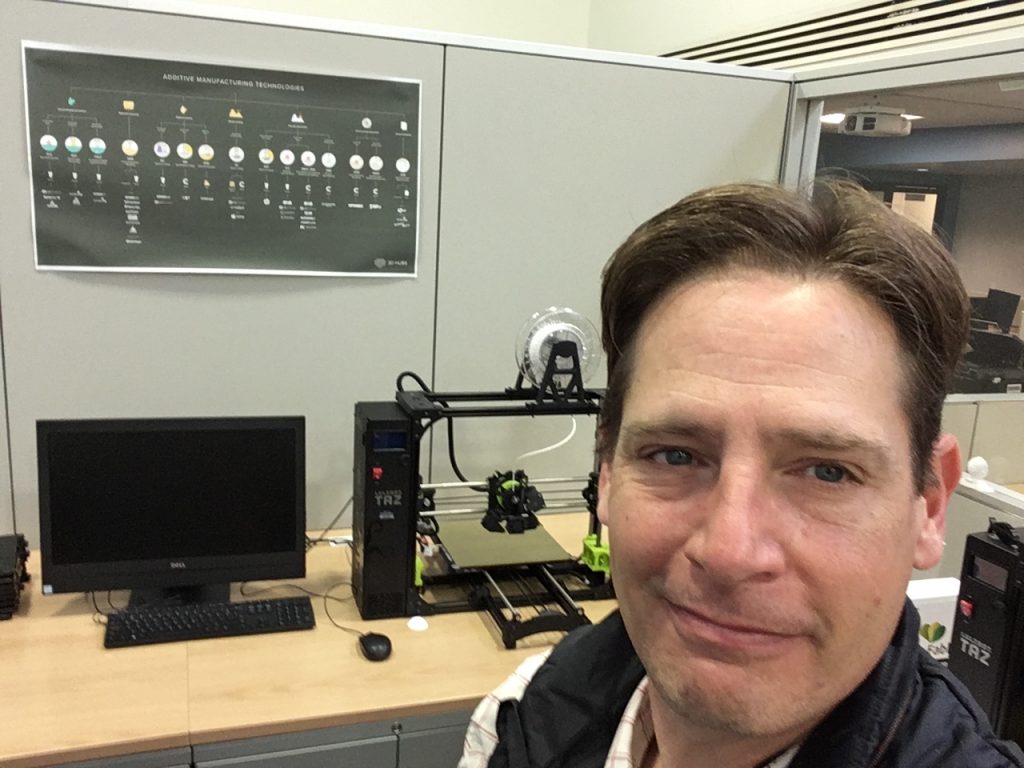 I attended the University of Tennessee, receiving my undergraduate degree in Literature. I honestly regret not visiting Pendergrass Library as a student and I wish I had known more about it and the programs offered by the College of Agriculture back then.
I began working at Pendergrass Library in 1997 as the departmental supervisor. At that time, there weren't any study rooms and the front space was filled with stack ranges. We had slide carousel viewers with built-in audio cassette decks and the Current Periodicals, Reserve, and Reference sections took up the entirety of our current computer lab.
Though the landscape has changed, the mission and nature of the work have remained: Pendergrass serves as the social and information hub of the Agriculture Campus.
You have a long history with Pendergrass Library. Can you recall your first visit and what that was like?
My first visit was as a staff member of the library back in the early 1990s. I was sent over on a Saturday to resolve an issue that I can't recall. At the time, I was working at Hodges Library Tuesday through Saturday as a senior library clerk.
When I was there, I remember discovering the collection of Trout Unlimited issues and other outdoor-related media. I took a big stack home and have been utilizing these resources ever since.
What is a project you are most proud of within your current role at Pendergrass?
I have worked at Pendergrass Library for 23 years. I currently serve as the Information Technologist and manage our 3D printing service. I am incredibly proud of how 3D Printing has grown from a simple idea to a full-fledged service that is utilized by our entire campus community.
If there was one thing you wanted all students to know about Pendergrass Library, what would that be?
Because the library is housed in the College of Veterinary Medicine, students sometimes think that Pendergrass is only for veterinary students. Pendergrass is for everyone!
If you weren't working in your current role, where would you be employed?
Most people don't know this, but I majored in studio art during my freshman year at UT. But the library has been such a good fit for so long that it's hard to imagine working anywhere else. Maybe I'd be in construction or working as a fishing guide. Who knows? The library saved me from myself.
When you aren't at Pendergrass, what can we find you doing?
Most likely you could find me playing guitar, doing yard work, out fishing, or simply spending time with my family. I look forward to the day that we can all return to more in-person interactions and normal schedules.
---
Have a question for Richie? Please feel free to email him anytime!