Save the Date: The 2022 Wilma Dykeman Stokely Memorial Lecture – March 3
Save the Date for the 2022 Wilma Dykeman Stokely Memorial Lecture on Thursday, March 3, at 7 p.m. (EST). Join us for a conversation with author Kathleen Dean Moore and WUOT's Chrissy Keuper. We will hear the author's current concerns as an environmental philosopher; an interview and audience questions will follow. This virtual event is free and open to the public.
---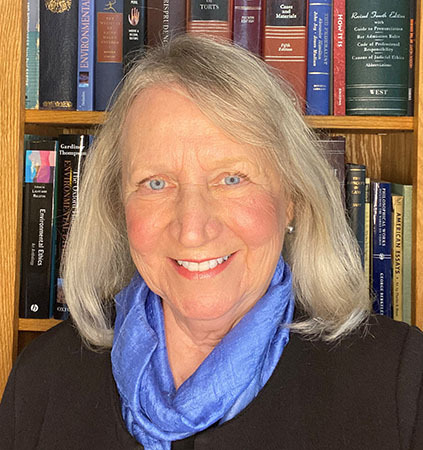 Kathleen Dean Moore is a writer, moral philosopher, and environmental thought-leader, devoted to—as she says—"the defense of the lovely, reeling world."
As a writer, Moore first came to public attention with award-winning books of essays that celebrate and explore our rivers, islands, and tidal shores—Riverwalking, Holdfast, Pine Island Paradox, and Wild Comfort. Her first climate ethics book, Moral Ground: Ethical Action for a Planet in Peril gathered testimony from the world's moral leaders about humanity's obligation to the future. Moore published two books in Spring 2021. Earth's Wild Music: Celebrating and Defending the Songs of the Natural World is a love song to a vanishing world of birdsong, wolf call, and whale bellow. Bearing Witness: The Human-Rights Impacts of Fracking and Climate Change is a devastating indictment of fracking. In her forthcoming book, Take Heart: Encouragement for Earth's Weary Lovers, a collection of short essays and drawings offer inspiration for Earth's protectors to continue the struggle. Moore has a special interest in the role of the arts in environmental action. In 2021, she and concert pianist Rachelle McCabe toured "The Extinction Variations," a performance that paired music and the spoken word to call people to action on the global extinction crisis.
Moore holds a PhD from the University of Colorado. For many years, she taught environmental ethics, climate ethics, and critical thinking as a Distinguished Professor of Philosophy at Oregon State University. But her sense of the moral urgency of climate action led her to leave the university for a full-time career as a writer and public speaker.
---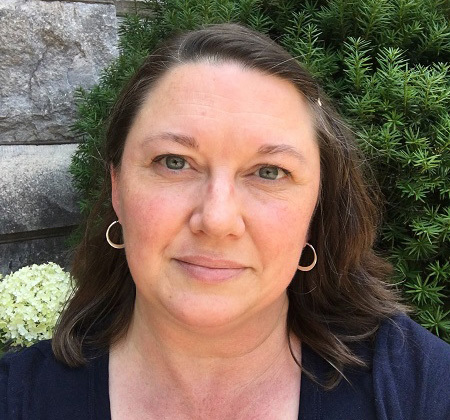 Chrissy Keuper is news director at WUOT, Knoxville's National Public Radio member station. Her first job with the station was as a weekend student announcer while earning her bachelor's in anthropology from the University of Tennessee. From 2004 to 2015, she served as the station's local host for Morning Edition. In that role, Chrissy won multiple awards for her reporting and interviewing, as well as hosting WUOT's monthly public affairs series, Dialogue.
She took a break in the autumn of 2015 and wrote for Cityview magazine about East Tennessee military veterans. But her heart never left WUOT. She returned in July 2019 as the station's local host for All Things Considered.
Keuper is a native of Johnson City, Tennessee. In her free time, she serves on the boards of the Marble City Opera and Discover Life in America, leads book discussions for Knox County Public Library's "All Over the Page" series, and enjoys the many offerings of a growing Knoxville, specifically the city's art galleries, restaurants, and greenways.
---
The lecture is hosted by Friends of the Knox County Public Library and the John C. Hodges Society of the University of Tennessee Libraries. The lecture honors the late Wilma Dykeman Stokely (1920–2006), writer, speaker, teacher, historian, environmentalist, and long-time friend of the Knox County Public Library. Her papers are part of the Betsey B. Creekmore Special Collections and University Archives at the University of Tennessee Libraries. Speakers at the Wilma Dykeman Stokely Memorial Lecture represent a wide range of backgrounds, experiences, and work, but all have a deep connection to one or more of Stokely's passions: Appalachia, the environment, and racial and gender equity. Moore's books are available to purchase at Union Ave. Books.