Writers in the Library: Ali Cobby Eckermann 3/26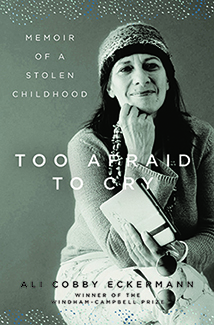 On Monday, March 26, poet Ali Cobby Eckermann will read as part of UT's Writers in the Library reading series. Ali Cobby Eckermann is a Yankunytjatjara Aboriginal poet from Adelaide, Australia who is the author of seven books, including the verse novel Ruby Moonlight, the poetry collections Inside My Mother and Love Dreaming & Other Poems, as well as the memoir Too Afraid to Cry.
In 2017, Eckermann was awarded the Windham-Campbell Prize from Yale University. The Guardian, in discussing Eckermann's poetry, states:
"Ali Cobby Eckermann is a survivor of the stolen generations as her mother was before her. Both stolen women, their stories and histories are mirrors of the worst kind . . . . It is Eckermann's continuing and consistent language of forgiveness and compassion in the face of such unimaginable trauma that truly inspires."
The reading begins at 7 p.m. in the Lindsay Young Auditorium of the John C. Hodges Library. The event is free and open to the public; all are encouraged to attend.
The mission of Writers in the Library is to "showcase the work of novelists, poets, and other literary craftsmen." Some of the best voices in contemporary literature are invited to read. The series is sponsored by the UT Libraries and the Creative Writing Program in association with the John C. Hodges Better English Fund.  
For more information, contact Erin Elizabeth Smith, Jack E. Reese Writer-in-Residence at the UT Libraries, at esmith83@utk.edu or visit http://library.utk.edu/writers for a complete schedule of Writers in the Library readings for the 2017-2018 academic year.
###
Facebook: Writers.in.the.Library
Twitter: utklibwriters