Library Celebrates Book Release October 18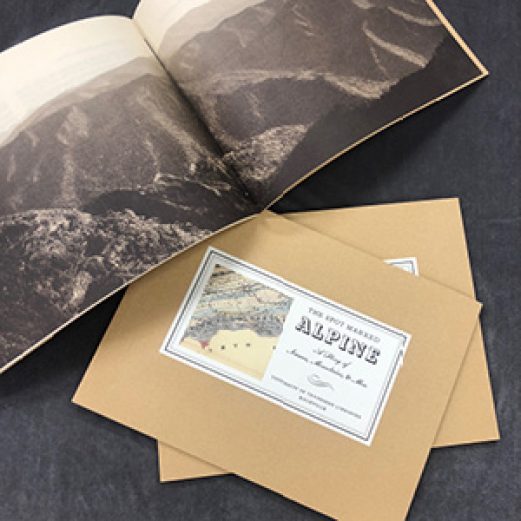 Ever wonder how Clingmans Dome got its name? Find out at the October 18 book release party for the UT Libraries' limited-edition letterpress book, The Spot Marked Alpine: A Story of Names, Mountains, and Men.
The starting point for The Spot Marked Alpine is an 1858 letter from UT's Special Collections regarding the Smokies peak we now know as Clingmans Dome. Woven around this letter is the intriguing tale of a controversy that played out in North Carolina's newspapers in the late 1850s over who should receive credit for identifying and measuring the highest peak in the Smoky Mountains.
Ken Wise and Anne Bridges, co-directors of the Great Smoky Mountains Regional Project and authors of The Spot Marked Alpine, will tell the story and sign copies of the book.
Join us:
Thursday, October 18
Special Collections Reading Room
Betsey B. Creekmore Special Collections & University Archives
121 John C. Hodges Library
Reception at 5:30 p.m. Remarks at 6:30 p.m.
Guests will receive a copy of our beautifully designed and expertly hand-crafted letterpress book created by Arion Press of San Francisco, California.
RSVP to 865-974-6903 or mvenable@utk.edu
Park at the Lake Avenue Garage (maps.utk.edu) and take our shuttle bus.