Digital Collections: Look Back at Your Own UT College Days with Volunteer Yearbooks and Commencement Programs
Commencement is upon us! Does it make you nostalgic for your own days at UT? Revisit those days by way of the UT Libraries' digital collections. Digitized versions of Volunteer yearbooks and commencement programs are available online.
Flip through Volunteer yearbooks, page by page, and take a trip down memory lane. Have a look at these photos from the 1970 Volunteer: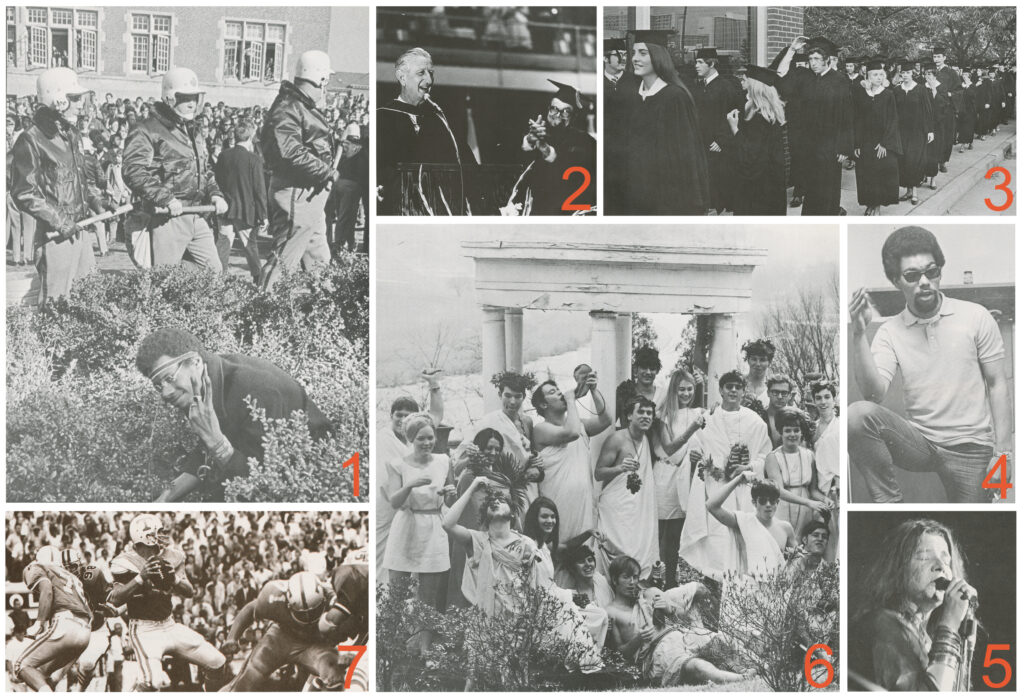 The Volunteer yearbook was published annually from 1897 to 2009, except in 1918 when the events of World War I interrupted school activities. Produced by students, the Volunteer's editorial mission was to document, highlight, and commemorate the academic year through pictures, articles, and reporting on individuals and activities representative of the university's communities and organizations.
Commencement programs featured in the Libraries' digital collection range from 1841 — when the institution was known as East Tennessee University — to the present.
Do you recall who delivered the commencement address at your graduation ceremony? Do you remember the words to UT's Alma Mater? Rediscover those details in the University of Tennessee Commencement Programs digital collection.
Did you know that another UT tradition symbolically passes the torch of service and leadership to each graduating class? Read about Torch Night here.