Library Hosts STEM Event for K-12 Teachers
Some East Tennessee K-12 teachers devoted a recent Saturday to learning new ways to help their students excel in science and mathematics. Big Orange STEM Saturday for Educators was held on September 28 at UT's John C. Hodges Library.
During the half-day event, teachers attended their choice of workshops. One workshop offered an open-ended STEM task on microplastics in the Tennessee River that the presenter has used with both middle-school and college students. Other topics included using picture books to inspire STEM learning; creating ready-to-go STEM boxes as a way to incorporate STEM lessons in the daily classroom schedule; and embedding computational thinking practices throughout the K-12 curriculum.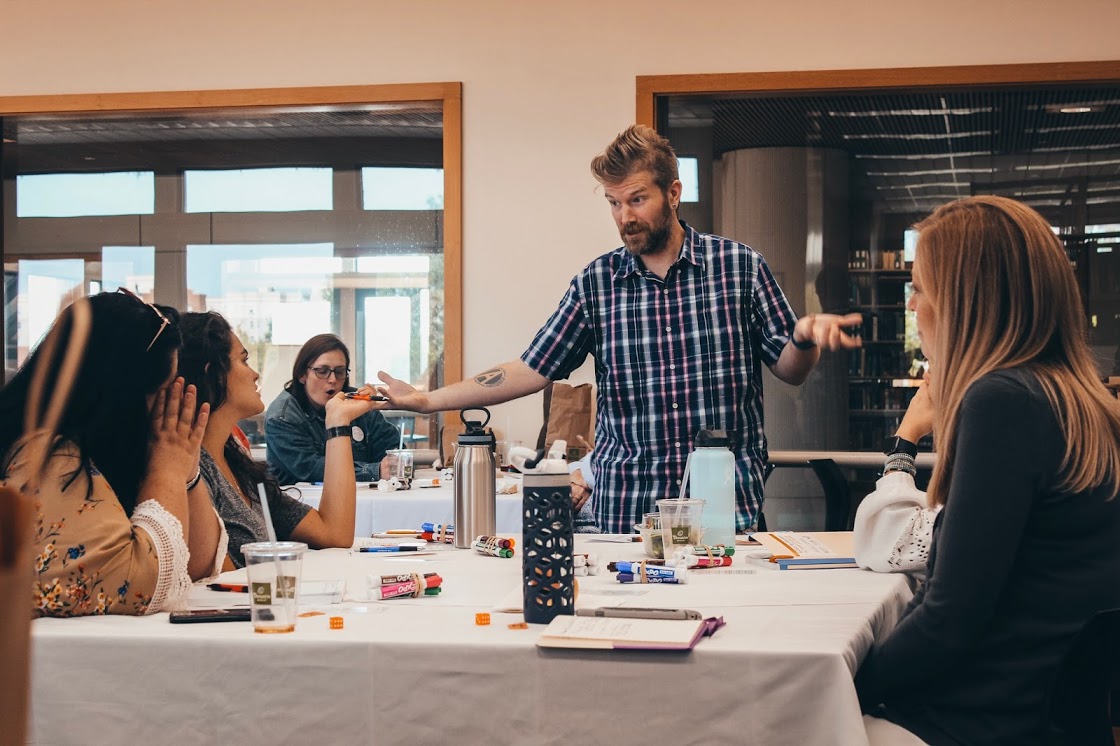 During lunch, Ryan Windeknecht, senior lecturer in the UT Department of Philosophy and an Office of Information Technology faculty fellow, engaged educators in a tabletop role-playing game. His keynote presentation, titled "Low Floors, High Ceilings, Wide Walls," demonstrated how such games can help educators create and support equity and access in STEM education. He led participants through a "dungeon crawl" (i.e., virtual escape room) that is designed with "low floors" (i.e., allows having low levels of disciplinary knowledge), "high ceilings" (i.e., encourages developing high levels of disciplinary knowledge) and "wide walls" (i.e., permits taking multiple pathways from low to high levels of disciplinary knowledge). He concluded with suggestions to teachers for designing their own dungeon crawls. Windeknecht uses tabletop role-playing games to help teach his undergraduate philosophy classes at UT.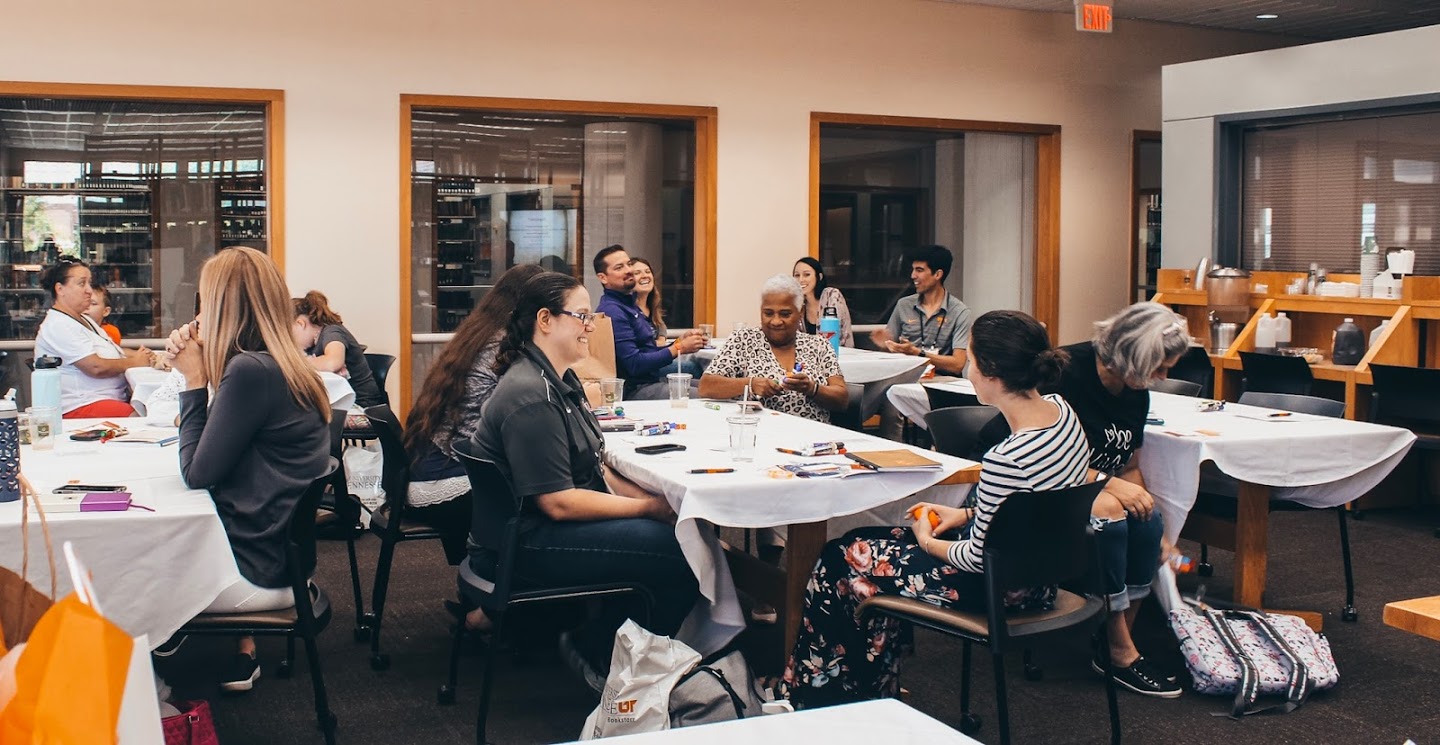 The event included an exhibitor fair that featured more than a dozen UT STEM programs, as well as university programs that focus on community service and student success. and teacher preparation in STEM fields. Students from VolsTeach, UT's teacher-preparation program for undergraduates in STEM fields, joined the K-12 teachers at the event.
It was the fourth annual Big Orange STEM Saturday for Educators hosted by the UT Libraries and its STEM partners. Teachers received professional development credits for their participation.
Big Orange STEM Saturday for Educators was sponsored by the UT Libraries, the UT Office of Community Engagement and Research, the UT Center for Enhancing Education in Mathematics and Sciences, the East Tennessee STEM Hub, the Tennessee STEM Innovation Network, and the UT VolShop.
A similar event for K-12 students, held each spring, allows K-12 students to sample hands-on learning activities; get advice on careers in science, technology, engineering, and mathematics; and meet current university students who are majoring in STEM fields. Attendance at both events is free to participants.
For more information, contact Thura Mack, coordinator of community learning services and diversity programs at the UT Libraries (865-974-6381 or tmack@utk.edu).