Silas House to Speak at Knoxville Museum of Art March 14
Award-winning Appalachian Novelist to Present Wilma Dykeman Stokely Memorial Lecture
Novelist Silas House will present the 2019 Wilma Dykeman Stokely Memorial Lecture at the Knoxville Museum of Art on Thursday, March 14, at 7 p.m. The event is free and open to the public.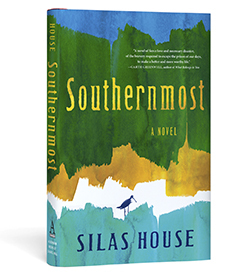 In Southernmost, Silas House's sixth and most recent novel, a flood tears through a rural Tennessee community and upends the life of a young preacher. Asher Sharp gives shelter to a gay couple, and his act of charity sets him at odds with his fundamentalist congregation. Troubled by his own rejection of his gay brother, years earlier, Asher finds his religious convictions shaken.
He is soon ousted from his ministry and estranged from his wife. Losing custody of his son, he decides to kidnap the boy. He flees south toward Key West, on both a spiritual quest and a pilgrimage to find his estranged brother.
Rural Appalachia is familiar terrain to Silas House. The rural Kentucky counties where he spent his childhood inspired the fictional setting for his first three novels. He also has added his voice to the crusade to ban mountaintop removal coal mining, co-authoring a book (Something's Rising) that profiles native Appalachians who have experienced the social, economic, and environmental ravages of mountaintop removal.
Copies of the author's books will be available for purchase, and he will sign books after he speaks.
Silas House's appearance is sponsored by the Friends of the Knox County Public Library, the Library Society of the University of Tennessee, the Knox County Public Library, the Knox County Public Library Foundation, the Knoxville Museum of Art, Union Ave Books, and WUOT. The annual lecture, which was established by the Friends of the Knox County Public Library, honors Wilma Dykeman Stokely (1920–2006), speaker, teacher, historian, environmentalist, and long-time friend of the Knox County Public Library. Her papers are part of the Betsey B. Creekmore Special Collections and University Archives at the University of Tennessee Libraries.
---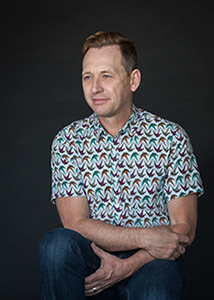 About Silas House
Silas House is the nationally bestselling author of six novels as well as a playwright and music journalist. His work appears frequently in The New York Times and Salon. He is the winner of the Nautilus Award, an E. B. White Award, the Appalachian Book of the Year, the Jesse Stuart Award, the Lee Smith Award, and many other honors. House is a faculty member of the Spalding University Master's of Fine Arts in Writing and is the National Endowment for the Humanities Chair in Appalachian Studies at Berea College.
[clear]
---
Praise for Southernmost
"A journey of self-discovery, Southernmost dives into the familiar, troubled waters of toxic religion and masculinity to rescue a story of love between men — fathers, sons, brothers, and lovers. . . . It's an unflinching yet generous portrait of rural America that's honest, refreshing, and complex." — Reviewer Letitia Montgomery-Rodgers for ForeWard
"Southernmost offers no easy conclusions about forgiveness, religion, or moral courage. Rather, this novel weighs the high costs of confronting the way our beliefs evolve in response to our lives, as well as the costs of denying that evolution." — Reviewer Emily Choate for Chapter16.org
"Southernmost is an emotional tsunami. The classic themes of great literature written about family life are upended here in a modern twist as a father and son flee one life in search of another; as estranged brothers separated by time and their judgment of one another seek redemption." — Adriana Trigiani, author of Big Stone Gap